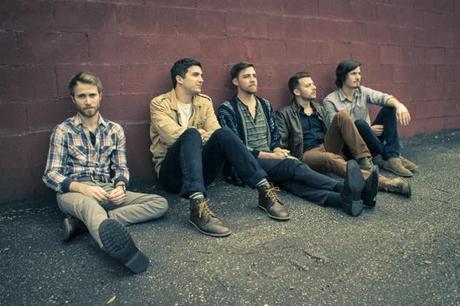 I immediately liked Brave Baby after hearing their recent debut, Forty Bells. Hailing from the South, they scored instant points with me, but their sound is what knocked me off my feet. For a debut record, it's extremely well-written and mature. The group seems to have taken the exact sound they imagined for Forty Bells and found a way to actuate it, an extremely rare ability in young bands.
Forty Bells is an optimistic indie rock smoothie containing hints of The National, The Killers, Arcade Fire, and TV on the Radio. So, it's not only delicious, it's good for you, too. The tracks are diverse, textured, and unified by the consistent themes of family, love, and home. The two singles thus far have been night and day, but both are equally incredible. "Magic and Fire" is danceable and feel-good, while "Living in a Country" is melancholic and sobering. The band forces us to take them seriously with their keen grasp on good indie rock, then wins our hearts with their sentimental, honest and relatable lyrics.
There's a certain urgency in every track, which makes it clear that Brave Baby are one of those bands that would just rule live. Well, you're in luck — they're on tour right now! Go out and see them soon, but pick up a copy of Forty Bells now. Download two tracks for free here to get you started! You'd better believe these boys are on the up and up.
Tour Dates
Jan 22 The Basement Nashville, TN
Jan 23 The Honest Pint Chattanooga, TN
Jan 24 The Green Lantern Lexington, KY
Jan 25 Reggie's Music Joint Chicago, IL
Jan 26 Goose Island Wrigglyville Chicago, IL
Jan 28 Blank Space STL St Louis, MO
Jan 29 Poplar Lounge Memphis, TN
Jan 30 The Nick Birmingham, AL
Jan 31 The Masquerade  Atlanta, GA
Feb 01 Farm 255 Athens, GA
Feb 02 The Sparetime Savannah, GA