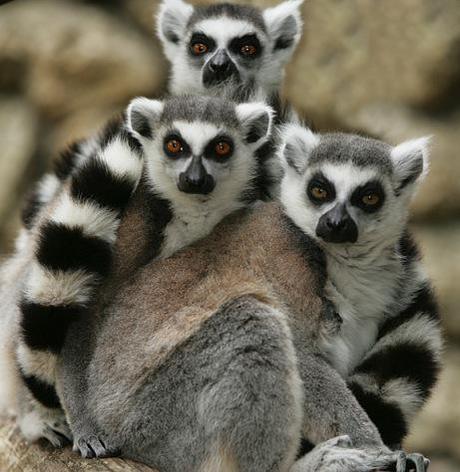 A controversial scheme outlined by Sir Richard Branson to relocate lemurs to the Caribbean from their homeland of Madagascar has sparked a conservation debate.
The plan is to transport the lemurs to the tropical island of Moskito which he owns in the British Virgin Islands. Branson has argued that this act will save the lemurs from the deforestation in Madagascar which has been increased recently due to political turmoil.
"We have had a lemur project in Madagascar the past few years and seen that things are getting worse for them so we thought about finding a safe haven…We brought in experts from South Africa to Moskito island and they said it would be perfect."
Other conservation experts are not convinced though saying that by introducing an alien species from 8,000 miles away it could harm the lemurs as well as local wildlife. The IUCN species survival commission believe that the plans contravene their code for translocations and that the problems of the lemur introduction will outweigh the benefits.
Branson has acknowledged the risks but is relying on the opinions of his experts who believe they are minimal compared with the upside of saving a dying species.
A lot of people in the office aren't happy about this, what do you lot think? If you're interested in doing some wildlife conservation in Madagascar then get in touch. If you think Branson should go back to his space shuttles and balloons come like us on the Facebook and tell us what you think.