Men's luxury fashion has gone through many phases over the years. From lines started by millennials to established designers reinventing themselves, there is a designer or brand for you, no matter your taste.
If you want to add something new to your wardrobe or change your look entirely, these are the designers and brands that will take you and your style to the next level.
Tom Ford
Tom Ford has been an established name in the fashion industry for years now. Creating ready-to-wear lines for both men and women, his clothes are the epitome of simple style and elegance.
His garments are designed in a way that takes an existing shape and elevates it to a level you never thought possible. He also uses prints and colors not often associated with men's fashion, such as his hibiscus line.
Raf Simons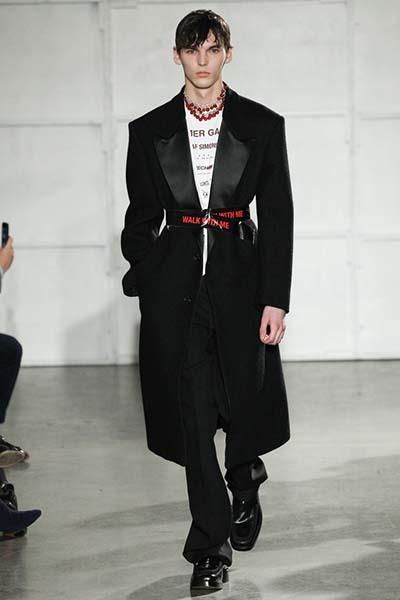 Raf Simons became a household name during his time as Creative Director at Calvin Klein. He transformed the brand and took them in a direction that made them one of the hottest brands in the world and showed that they could do men's fashion as well.
He is now the co-creative director at Prada, and considering Prada is one of the best men's fashion groups on the planet, the combination of Simons and Miuccia Prada is already making waves.
Gucci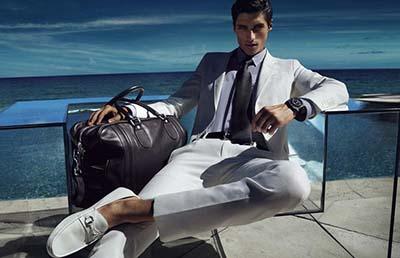 One of the three Italian powerhouses of men's fashion, Gucci has become famous for its unique designs and use of its logo. Bold colors and patterns, unique shapes, and a perfect mix of casual and smart wear define the brand.
While some of its most recent designs can be seen as slightly outrageous, and in some examples "ugly," what Gucci does is push the boundaries; they push the boundaries of what can be high fashion.
Salvatore Ferragamo
Ferragamo is the epitome of traditional yet modern Italian style. Using simple tones and colors, Ferragamo epitomizes the best quality materials and techniques and creates clothing that can be worn every day.
What Ferragamo does so well is the transition into everyday wear. While some brands have the habit of making their casual wear a bit too "out there," Ferragamo makes very comfortable and casual clothing that can be worn day and night.
Valentino
Valentino has been a brand that has set the benchmark for men's fashion for many years now. Their designs, materials, the way they experiment, and their fits have established themselves as one of the go-to men's luxury brands.
Their suits and formal wear have been the choice of the rich and famous for many years now, with every single red carpet event having at least one Valentino tuxedo on it.
Prada
Another brand that certainly pushes the limits is Prada. While they do have their strengths in men's fashion, namely their exquisite suits, they have expanded into the world of experimental fashion. Unique silhouettes and cuts have become an integral part of their line.
While they stay true to what they are famous for, formal wear and suits, their men's lines have significantly expanded. They also experiment with shoes, offering fresh new takes on the simple brogue or boot.
Hugo Boss
While still an upmarket brand, Hugo Boss has changed direction in recent years and has opened itself up to more customers. While other designers in this list are generally quite expensive, Hugo Boss is relatively more affordable.
While their formal wear is still some of the best on the market, they have a sizeable casual wear collection and fragrance selection. It is much more accessible than some other brands regarding their casual wear, setting them apart from other labels on this list.
Off-White
Before his passing, Virgil Abloh became synonymous with experimental high-fashion. Collaborations with Ikea and Nike, to name a few, put his name on the lips of every streetwear and fashion addict out there.
Even though he isn't with us anymore, his legacy and designs will carry on. Off-White is the definition of modern and stylish experimental fashion and has set an example that many will find hard to match.
These are only a few of the fashion designers and labels that have consistently changed and improved men's fashion. They all offer something for everyone and can quickly transform your wardrobe for the better.
Fraquoh and Franchomme
P.S. We want to hear from you! Which is your favorite men's fashion brand? Why? Do you have a favorite designer? Share your feedback, questions or thoughts in the comments below! For more articles on style, fashion tips and cultural insights, you can subscribe to Attire Club via e-mail or follow us on Facebook, Twitter or Instagram!