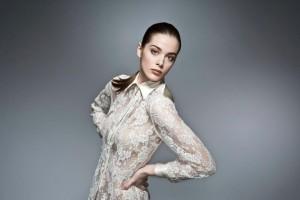 Tephi Jasmine Shirt
I wanted to let you in on a new brand I've recently discovered. The last two weeks have been a mad scramble to find some stunning festive looks for NYE and in a haze of peplum hems and sequinned shoulders I stumbled across the fabulous Tephi clothing range. Chessie Grievson's label boasts timeless designs to be treasured and her clothing has been spotted on everyone from Poppy Delevingne to Florence Brudenell-Bruce. Intrigued, I interviewed the lady behind the brand to find out more.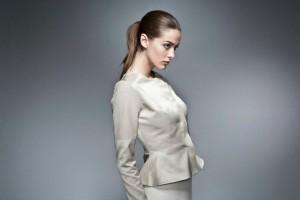 1)   Chessie, how would you describe your signature style? 
Reebok classics and my maxi blue blazer.
2)   What is the inspiration for your latest collection?  
I spent a lot of time admiring Edwardian fashion. The drapery in that era was a real inspiration to the new collection. I love experimenting with how different luxurious fabrics complement each other.
3)  Who wears Tephi? 
Sartorially minded, stylish females who love well-made, unique pieces that they can wear season after season.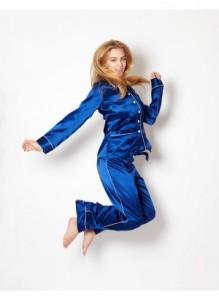 4 What should be on every fashion blogger's wish list for 2013?
A pair of Olivia Von Halle silk pyjamas, with bespoke embroidery.
5)    What is the most luxurious piece in your wardrobe? 
A long red vintage Ossie Clarke dress.
6) Do you have any tips for creating a coveted Christmas look?
Layering. Chiffon dresses with big knits and a woolly hat.
 7) Complete the sentence- I could not live without my… 
I could not live without my bathtub.
 8) What makes the perfect Christmas Day?
My mum's Turkey, cosy slippers and a big fire.
Here are a few more fab pieces from the Tephi Range…