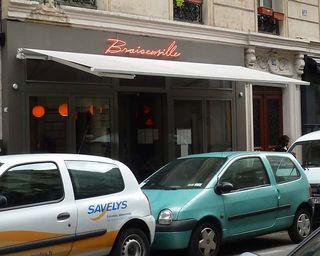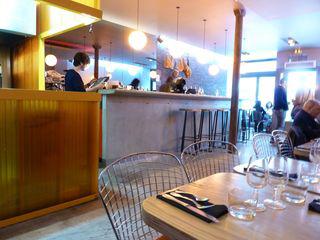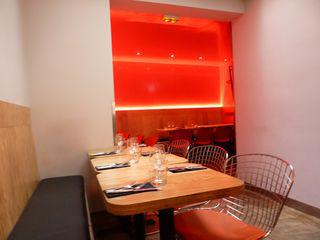 6.6 Braisenville, 36, Rue Condorcet in the 9th (Metro: Anvers), 09.50.91.21.74, closed Sundays, opened about a year ago and went on my "Watch and wait list" due to the warning that it served "Le soir seulement."  But as I've learned, places, as they mature, add lunch - the economics alone force them to.  When the place we were actually headed to was boarded up at 12h30, we schlepped over a few blocks to my "back-up" and had a very fine meal indeed.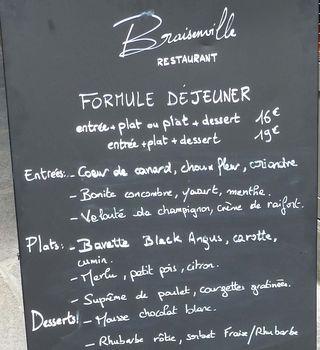 While there are many more choices for dinner, the lunch worked just fine and for 19 E for three dishes, is a bargain and a half.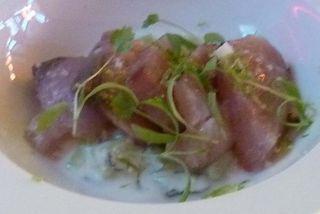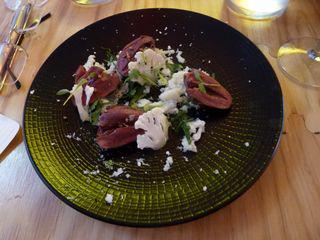 My ex-restaurateur/ex-vintner dining partner ordered the bonito with cucumber, yogurt and mint and i chose the duck breasts (for the third time this week they were featured) with microtomed cauliflower and cilantro (aka coriander) and both were exceptional.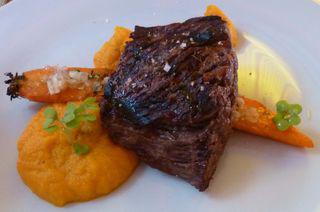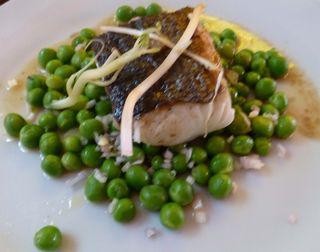 Then she had a Black Angus bavette with an almost raw half-carrot, which allowed its full taste to zing through, and a squash puree, and I had a piece of merlu from St Jean de Luz (that she deemed the best ever) with lemon and (properly) undercooked peas.  Wow!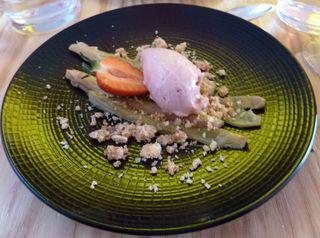 Both of us hankered after the (tart) rhubarb with crumble crumbles and strawberry/rhubarb ice, so we did it and were not disappointed.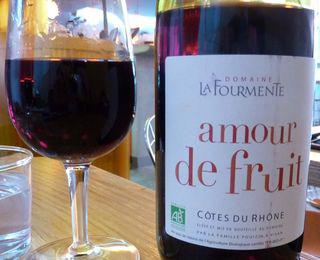 With a bottle of an amusingly-named red Rhone, great bread (remember we're eating in a friendly culinary microclimate) and coffee and no bottled water, our bill was an astonishing 66 E.
Go?  You're missing something very special if you don't.