To see our other box office top 10 breakdowns please go here.
So, here's what happened this weekend at the domestic box office: Are you ready for some Super Bowl counter-programming that under-performs?  That's exactly what happened, with That Awkward Moment coming in with a lower than expected total and Labor Day posting one of the worst wide Super Bowl weekend openings in recent memory. Instead, business was again dominated by Ride Along and Frozen's sing-a-long enabled surge.  The disappointing business for Awkward and Labor added to a rather weak weekend, overall.  However, the collective business of the top 12 titles was still a 5% improvement over last year's Super Bowl weekend.  Let's break it down:
Top 10 Estimated Domestic Totals for the 1/31-2/2 Box Office 
1. Ride Along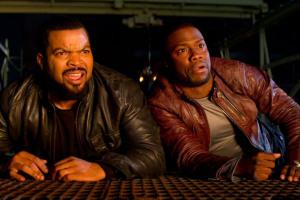 Weekend Gross=$12.3 million
Total Gross to Date=$92.9 million
Budget=$25 Million
Foreign: It is not scheduled to open anywhere else until early March.
This is Ride Along's third straight weekend finishing atop the chart.  Among recent films aimed at African-American audiences, it has now passed Best Man Holiday ($70 million) and Think Like a Man ($91 million) and will eventually pass 42 ($95 million) and The Butler ($116 million).  Among recent buddy comedies, it's already a bigger domestic hit than last year's 2 Guns ($75 million) but is well behind the pace of The Heat, which finished with $159 million.  For a list of where it currently ranks among buddy comedies, head over to boxofficemojo.com.
2. Frozen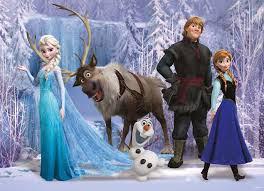 Weekend Gross=$9.3 million
Total Gross to Date=$360 million
Budget=$150 million
Foreign: Currently, it has grossed $504 million internationally for a worldwide total of $864.3 million.
In what turned out to be a stroke of genius, Disney rolled out a sing-a-long version of Frozen this weekend, playing in just over 2,000 theaters while an additional 750 theaters continued playing the normal, non-sing-a-long version of the film. This brilliantly appealed to repeat viewers, with a Fandango poll revealing 75% of ticket buyers had already seen Frozen at least once, 52% at least twice.  The result was a 2% bump in business from last weekend, and the 4th best performance for any film in their 10th weekend of nationwide release, trailing only Slumdog Millionaire ($12 million), Avatar ($16.2 million), and Titanic ($21 million).  Of course, after you adjust for ticket price inflation Frozen actually dive-bombs to 21st place on that chart.  However, even after adjusting for inflation Frozen is still displaying a box office longevity on par with classics like An Officer and A Gentlemen, Jurassic Park, Top Gun, Good Will Hunting, and Jerry Maguire.
By this next time weekend, Frozen will have overtaken Despicable Me 2 ($368 million) to become the highest domestic grossing animated film released in 2013.  It has also now become the third highest worldwide grossing release of 2013, moving ahead of Hunger Games: Catching Fire ($859.6 million).  It's need almost exactly another $100 million if it is to catch up to Despicable Me 2 for #2 on that list.  Considering that it still has China and Japan on the way it would be foolish to bet against it now.
3. That Awkward Moment (Opening Weekend)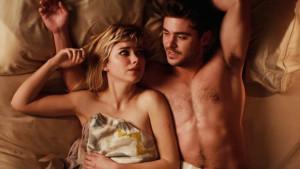 Opening Weekend Gross=$9 million
Budget=$8 million
Foreign: Concurrent to its domestic debut it also opened in the U.K./Ireland and the Philippines.  Box office figures from there have yet to be released.
This is the first release from Focus Features since a massive behind the scenes overhaul saw Peter Schlessel brought in as the new boss.  He brought That Awkward Moment with him from his old home, FilmDistrict, as he has with the forthcoming Insidious 3.  Focus biggest all-time domestic hit is Brokeback Mountain, and it has been behind recent awards contenders like The Kids Are All Right, Tinker Tailor Soldier Spy, Moonrise Kingdoom, and Dallas Buyer's Club.  It's unclear what direction Schlessel will take Focus, the art-house division of Universal, but FilmDistrict, which he co-founded in 2010, had been behind the Insidious franchise, Drive, Safety Not Guaranteed, Looper, Evil Dead, Red Dawn, and Old Boy.
In other word, a lot of people in Hollywood are probably really curious to see how That Awkward Moment does.  It only cost $8 million to produce, and FilmDistrict acquired it for $1.5 million.  Its modest opening and related B CinemaScore indicates it won't likely turn into a great hit, but their investment was already so minimal.  They opened it over Super Bowl weekend as counter-programming, but it failed to parlay that into a big opening figure the way Warm Bodies did last Super Bowl weekend with a $20.3 million opening or Dear John did in 2010 ($30.4 million).  However, thanks to Labor Day this isn't even the worst Super Bowl opening weekend performance this year.
4. The Nut Job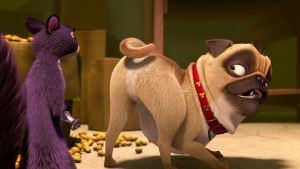 Weekend Gross=$7.6 million
Total Gross to Date=$50.2 million
Budget=$30-42 million ($30 million after tax breaks)
Foreign: It is playing in limited international release, so limited, in fact, that it has only officially grossed $190,938 overseas. 

The Nut Job was only able to hold off Frozen on the charts for the two weeks, but now here we are and Frozen leapfrogged it on the chart.  That's okay – Frozen is a box office phenomenon from a giant corporate conglomerate while The Nut Job is the inaugural independent release from various South Korean entities, distributed stateside by Open Road Films.  They're happy enough with The Nut Job they already commissioned a sequel, scheduling it for a January 2016 release.  It is performing well ahead of the pace of 2013 animated films like Escape from Planet Earth and Free Birds but is also slightly behind the pace of Planes and Turbo.
5. Lone Survivor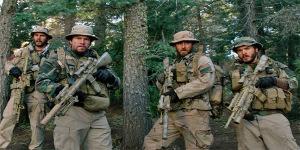 Weekend Gross=$7.1 million
Total Gross to Date=$104.8 million
Budget=$40 million
Foreign: Currently, its total foreign gross is $4.6 million (almost entirely from France and Spain) which now adds up to a worldwide total of $109.4 million.
This seems an inherently dubious distinction to have reached, but Lone Survivor has now become the highest grossing film to fictionalize events related to the American wars in Afghanistan and Iraq.  It's only real competition in that category was Zero Dark Dirty, which topped out with $95 million domestic around this time last year.  It passed Green Zone ($35 million) and The Hurt Locker ($17 million) in its nationwide opening weekend alone.
6. Jack Ryan: Shadow Recruit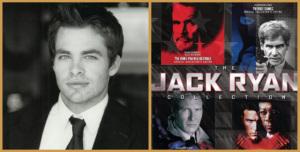 Weekend Gross=$5.4 million
Total Gross to Date=$38.9 million
Budget=$60 million
Foreign: Currently, it has grossed $61.1 million internationally for a worldwide total of $100 million.
For domestic audiences, Shadow Recruit has thus far primarily appealed to older audiences who typically take their time getting to a movie instead of rushing out opening weekend.  This is why recent films like Saving Mr. Banks and Last Vegas actually hung around in the top 10 for a while despite low openings.  However, Shadow Recruit has been falling off harder than both of them, and while still hanging around here in its third weekend it"s certainly a domestic disappointment for Paramount.  It is playing far better internationally, but not to the degree that we should start pondering which Tom Clancy novel they could adapt for a sequel. .
Prior to Shadow Recruit, the average Jack Ryan movie averaged a total domestic gross of $92 million, $168 million after you adjust for inflation.  The average worldwide gross was $177 million, not adjusted for inflation.
7. Labor Day (Opening Weekend)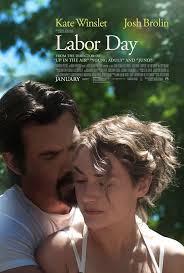 Opening Weekend Gross=$5.3 million
Budget=$18 million
Foreign: It doesn't expand to international territories until next weekend.

Like Shadow Recruit before it and Monuments Men next week, Labor Day was a planned Christmas release that was pushed back to avoid market saturation.  Also like Monuments Men, it was a presumptive awards contender whose delay signaled a lack of faith on the studio's part, which has now been validated through absolutely scathing reviews (32% RottenTomatoes rating).  It looks like Paramount knew they had a turkey, but tried to cut their losses by appealing to the female audience over the Super Bowl weekend.  Instead, they got one of the worst nationwide Super Bowl openings in recent memory, better than last year's Bullet to the Head ($4.5 million) but worse than 2012′s Big Miracle ($7.6 million) and 2009′s New Girl in Town ($6.7 million).  This was also the first film of director/writer/producer Jason Reitman's career to open nationwide instead of start as a platform release.  That makes comparisons to the weekly performances of his prior films unfair, but with such a low opening Labor Day is certainly going to end up with a final domestic gross closer to Young Adult ($16.3 million) and Thank You for Smoking ($24.7 million) than Up in the Air ($83 million) or Juno ($143 million).
8. American Hustle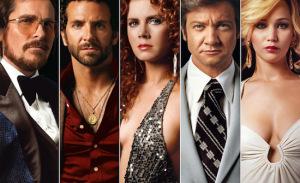 Weekend Gross=$4.3 million
Total Gross to Date=$133.6 million
Budget=$40 million
Foreign: Currently, its total foreign gross is $43.2 million which now adds up to a worldwide total of $176.8 million.
Among the major awards contenders, American Hustle continues to be the biggest domestic hit behind Gravity, of course.  It is now officially the highest domestic grossing film of director David O. Russell's career, just ahead of last year's Silver Linings Playbook ($132 million).  Now that it is making its way out into more international territories its worldwide gross is starting to add up, too.  So, does this just guarantee that Russell's next project, a biopic potentially starring Jennifer Lawrence as the inventor of the miracle mop, is a guaranteed hit?
9. The Wolf of Wall Street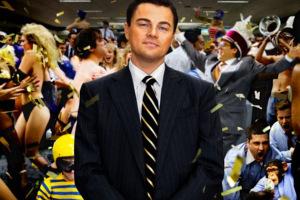 Weekend Gross=$3.55 million
Total Gross to Date=$104 million
Budget=$100 million
Foreign: Currently, its total foreign gross is $122.3 million which now adds up to a worldwide total of $226.3 million.

This is a 3-hour film featuring people we like (Leonardo DiCaprio, Jonah Hill) doing horrible, hedonistic stuff, yet due to consistently hanging on at the bottom of the domestic top 10 and absolutely killing it overseas it has now managed to more than double its production budget.  In fact, in unadjusted dollars it is now the third highest worldwide grossing film of director Martin Scorsese's career, trailing only The Departed ($289 million) and Shutter Island ($294 million).
10. I, Frankenstein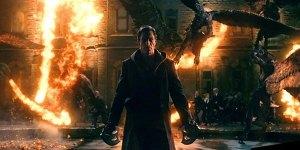 Weekend Gross=$3.52 million
Total Gross to Date=$14.4 million
Budget=$65 million
Foreign: Currently, its total foreign gross is $16.2 million which now adds up to a worldwide total of $30.6 million.
I, Frankenstein is indeed just the latest stinker dumped by a studio into the dead zone that is often January (Parker, The Last Stand, Haywire, Man on a Ledge, Extraordinary Measures, Leap Year, Mad Money).  However, it's not actually the worst of the January 2014 stinkers.  The Legend of Hercules had a slightly bigger opening weekend, but it dropped out of the top 10 in its second weekend and was effectively out of domestic theaters in just 4 weekends.  Currently, its worldwide gross is only $22 million for a film that cost $70 million to produce.  Frankenstein's second weekend drop of 59% is on par with Hercules' (61%), but at the very least it's doing better overseas than Hercules.  Of course, it is only in comparison to Hercules that you could see any real positive from Frankenstein's financial performance thus far.
Source: 
BoxOfficeMojo.com
What Happened Outside of the Top 10?
Who Fell Out of the Top 10?: August: Osage County (#9 to #11), Devil's Due (#10 to #20)

Who Won the Race of Awards-Contenders?: Last weekend, 12 Years a Slave, Dallas Buyers Club, and Gravity were all re-released to capitalize on their Oscar nominations.  The result was  a three-way tie, each filming making $2 million for the weekend.  This weekend, Gravity stayed even at $2 million while Dallas and 12 Years both dipped evenly to again tie, this time with $1.4 million. Her, meanwhile, lost over 500 screens and saw its business fall off by nearly 50%, finishing with a weekend gross of $1.2 million.
What's Up Next?: The top 10 will get some new blood from 3 new nationwide releases aimed at different marketing quadrants: The Lego Movie for young kids, Vampire Academy for teenage girls, and Monuments Men for older men and women.  All open Friday (2/7).
NOTE: The above box office figures are based on studio estimates.  They will be updated with the actual totals after they are made available on Monday.