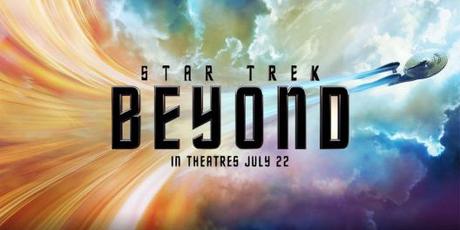 Earlier this week, Paramount officially greenlit a fourth Star Trek movie, and confirmed the rumors that Chris Hemsworth will return as Captain Kirk's dad. Forbes quickly shit all over the news, reminding everyone this is simply the kind of box office-boosting announcement studios like to make right before a movie comes out. It's their way of telling the market, "We believe in this movie so much we're already working on a sequel." However, if the movie underperforms you can go back to the studio a couple of months later to ask about that sequel and you'll mostly get, "What sequel? What are you talking about? We never promised you a sequel."
THR, meanwhile, ran down all the possible ways Hemsworth's George Kirk could return - Time travel? Suspended animation? Artificial intelligence? Cloning? Personally, I hope he's a ghost because then there could be a Ghostbusters crossover where ghost George Kirk meets dimwitted male receptionist Kevin, and the universe implodes from Hemsworth overload.
But for that to even be remotely possible Star Trek Beyond first has to be a box office hit, which is far from a guarantee despite the rave reviews. Pre-release tracking (which, to be fair, i s quite often wrong) currently has Beyond opening this weekend in the $55m-$60m range domestically, which would be a franchise low and by a fairly wide margin for this current iteration of the Enterprise crew. J.J. Abram's 2009 Star Trek is still the higher water mark with $75.2m, and 2013's much-derided Star Trek Into Darkness managed $70.2m.
Hold on. $75.2m in 2009. $70.2m in 2013. $55m-$60m in 2016. Hey, aren't those numbers supposed to be going up, not down? The same goes for each film's total domestic gross - $257m for Star Trek, $228m for Into Darkness and who knows how much for Beyond.
Yeah, that's not great, but it's only half the story. The numbers are going the right direction when you look at worldwide gross - $385m for Star Trek, $467m for Into Darkness and question mark for Beyond. And, wouldn't you know it, Beyond opens in 46% of the global marketplace this weekend, including the U.K., Australia, Russia and Germany (but not China, which has to wait until Sept 2).
Still, Beyond carries a $185m production budget, and its debut might not be significantly better than the much-lamented openings enjoyed by Ghostbusters ($46m) and Legend of Tarzan ($46.5m) earlier this month. Even if it outstrips the pre-release tracking (which, again, is usually wrong) Beyond 's probably not going to post the type of eye-popping, Marvel-like opening weekend numbers you expect from something which cost $185m to make.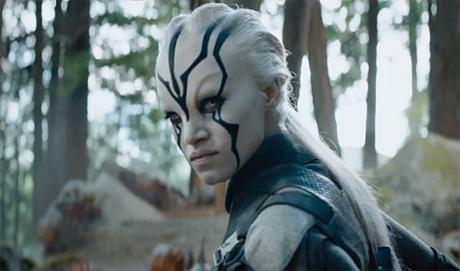 Let's say
Beyond
does gross $55m-$60m domestic this weekend. Where does it go after that? If its legs are equal to the 2009
Star Trek
($257m off of a $75m opening for a 3.4x) it will end up between $187m-$204m. If, on the other hand, its legs are more on par with
Into Darkness
($228m off of a $70m opening for a 3.26x) it's looking at a final gross in the $179.3m-$195.6m range.
Of course, those comparisons might not even hold because both of those came out in early May whereas Beyond is hitting us in late July. The last major sci-fi tentpoles to come out in July have been Ant-Man (really more superhero than sci-fi, though), Pacific Rim and Cowboys & Aliens. The latter two posted sub-$40m openings and barely made it to $100m total whereas Ant-Man followed a relatively modest $55m opening to $180m total, a 3.1x which many considered to be an impressively leggy run. If Beyond follows that example it's looking at a final gross of $173m-$189m. If you widen the net a little further, there's also Guardians of the Galaxy, which came out the first week of August and turned heads with its amazing 3.5x ($333m total off of a $94m opening). That same level of word of mouth would give Beyond $192.5m-$210m.
So, $173m on the extreme low end and $210m on the absolute high, which would still be well below Into Darkness and the '09 Trek. On the plus side, based on Rotten Tomatoes Beyond (93% fresh rating) is more likely to mimic Star Trek (95% fresh) than Into Darkness (86%). Plus, it could receive an unexpected boost from those reveling in the franchise's 50th anniversary ala what happened with Skyfall. However, there Sony and MGM carefully orchestrated a year-long celebration whereas here Paramount is so caught up in the Summer Redstone-Viacom soap opera you'd barely notice their premiere franchise is enjoying a pretty significant anniversary. Everyone at Paramount's a bit preoccupied wondering if their corporate parent Viacom is going to sell the studio to some Chinese company or maybe even LionsGate.
Based on all of those domestic projections, Beyond's salvation will have to come overseas. It will likely need to beat Into Darkness internationally (a franchise record of $238m) by a more than a little just to make up for the domestic shortfall.
So, how much does Beyond need to make overall to lock in Star Trek 4? As I discussed earlier this week, the rule of thumb is that a movie can be considered to have broken even once it doubles its budget in worldwide gross. In a recent analysis of the full financials for 29 blockbusters with a minimum budget of $100 StephenFollows.com discovered this rule of thumb is only accurate 83% of the time. Assuming Beyond falls into that 83% category, Paramount needs this thing to hit $370m worldwide before they can even start seriously thinking sequel. As a point of comparison, Into Darkness carried a $190m price tag thus giving it a break even point of $380m, and it ultimately ended up with $467m, which Paramount clearly saw as enough profit to warrant a sequel.
Logically, if Beyond ends up somewhere around $457m worldwide it would improve upon its break even point as much as Into Darkness did and turn Star Trek 4 from announcement to reality. However, Paramount desperately wants and needs Star Trek to be a mega-franchise, to the point that they hired Fast & Furious vet Justin Lin to helm Beyond and help them get over the hump. Critically speaking, he appears to have delivered a far better film than anyone expected, which could help Beyond have serious legs after its opening even as it contends with Jason Bourne and Suicide Squad as well as holdover Ghostbusters business. Lin's efforts alone might not be enough to help Trek turn that box office corner, and even if Paramount sees the same level of profit as they did on Into Darkness they would likely view that as a disappointment, a sign of a franchise treading water as opposed to growing.
But, honestly, what the hell else does Paramount have at this point? They l ost their animated franchises when DreamWorks jumped ship to Fox (and now to Universal). Their recent attempts to revive the Jack Ryan and Terminator franchises ended in epic failure. They still have no idea what to do with Friday the 13th. The Paranormal Activity, G.I. Joe and Teenage Mutant Ninja Turtles franchises appear to have all sputtered out. All they really have is Star Trek, Transformers, Mission Impossible and maybe Jack Reacher. Next year, they'll try to revive Baywatch and xXx and launch Ghost in the Shell.
Even if Beyond fails to make a quantum leap forward in blockbuster gross a moderately successful run should be enough to guarantee Star Trek 4 because at least Paramount will have that to fall back on amidst so much failure, franchise uncertainty and behind the scenes turmoil.
Frankly, though, I hope this whole exercise was simply academic because if Beyond is really as good as everyone says I'd love for it to blow those pre-release projections out of the water.