The actual (as opposed to estimated) box office totals are in, and it's official: Krampus made more than The Good Dinosaur over the the weekend, domestically.  In the typically depressed market that this is the post-Thanksgiving weekend, Krampus earned back its $15 million production budget and then some by debuting to $16.2 million versus The Good Dinosaur's $15.3 million.  Not to put too fine of a point on this, but the debut weekend of a low-budget horror comedy beat the second weekend of an ultra-expensive Pixar movie.  Um, that wasn't supposed to happen, not even up against one of Pixar's lesser efforts and especially not in what has been a down year for horror movies.  What happened, and is The Good Dinosaur turning into Pixar's first genuine financial failure?
The answer to the first part comes from Gary Susman at MovieFone, who made a case that there are 5 reasons for Krampus' surprising debut.  I'm using his 5 reasons as a framework for my own response:
1. Good Timing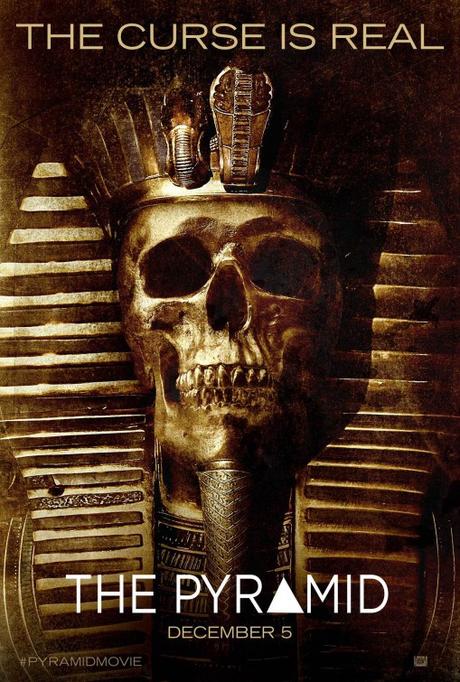 As Susman pointed out, when's the last time you can remember a horror movie coming out around Christmas?  It sort of feels like it's an incredibly rare event, right?  Well, it's not, or at least not quite.  The Pyramid was released over this same weekend last year, but does anyone remember that movie?  It made less than $3m from its entire domestic run, and it's apparently very, very not good.  Before that, you have to go back to the Black Christmas remake in 2006 to find the last major horror movie released in December, and in that case it was actually released on Christmas Day.  Similar to The Pyramid, it's very, very not good, and that was reflected in its ticket sales, earning $16m domestic against a $9m production budget.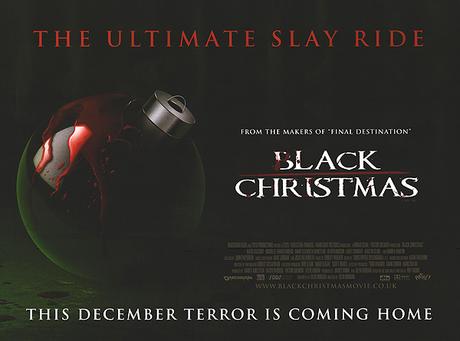 So, although it has happened before, horror movies, in general, do not come out in December.  Back in 1996, when Dimension Films made the unconventional choice to release Scream the week before Christmas everyone involved with the movie despaired.  They thought the studio was clearly dumping the film in December due to a complete lack of faith, but it was actually an ingenious financial gamble, guessing that a horror movie might play well if it came out when kids were out of school for the holiday even if that holiday happened to be Christmas.  It worked.  After Scream grossed over $100 million, Dimension made sure to put Scream 2 out just prior to Christmas the following year.
The key difference here is that Scream and Scream 2 are actually good.  Not so much for Pyramid and Black Christmas.  The lesson is that horror can work in December, but it has to be good horror.  Is Krampus good?  Well….
2. Decent Reviews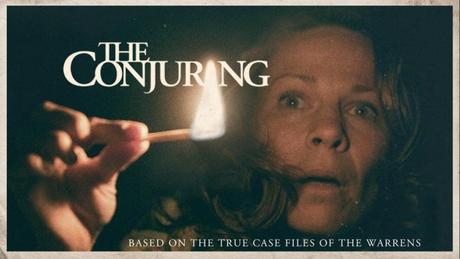 Occasionally, critics do actually like horror movies
Define "good" because horror movies are not generally embraced by critics.  For example, Krampus only has a 63% on Rotten Tomatoes.  Oh, that's too bad.  I wanted to see that, but if it only got a 63%….What are you talking about?  63% is actually really good for a horror movie.  In recent years, the critical bar has peaked with Babadook (98%), It Follows (96%) and The Conjuring (88%), but we more typically see horror films whose critic approval rating is in the low teens, like The Gallows (15%) and Paranormal Activity: The Ghost Dimension (11%).  Krampus getting a 63% is enough to tell audiences, "Hey, this doesn't totally suck."  That's a pretty low bar, I know, but, to be honest, after reading RT's consensus statement I actually kind of want to see this movie now, "Krampus is gory good fun for fans of non-traditional holiday horror with a fondness for Joe Dante's B- movie classics, even if it doesn't have quite the savage bite its concept calls for."   I can't be the only one who'd be enticed by Krampus being compared to Joe Dante B movies.  He made The Howling, Gremlins and Gremlins 2!
But since when do critics really matter to a horror movie?  Doesn't this all come down to whether or not the studio made the film look good in its advertising campaign?
3. Universal's Marketing Comes Through Once Again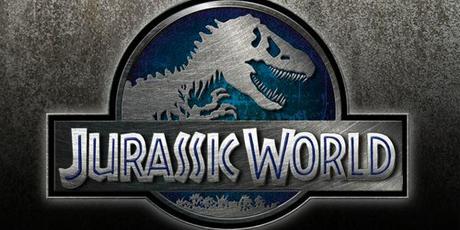 Universal is better at selling movies than anyone else right now.
To be honest, prior to this weekend I wouldn't have been quick to praise the marketing campaign for Krampus.  That's because my only exposure to it has been the odd way everything I've watched on Hulu over the past two-three months has included the same exact Krampus trailer during multiple commercial breaks.  It looked like it might be a vaguely entertaining black comedy, with a fairly straight-forward, Old World-Christmas premise of something evil coming to kill all the bad people instead of the Americanized Santa Claus arriving to deliver presents.  However, that commercial played so frequently in every thing I watched on Hulu, be it a sitcom or hour-long drama, that I grew sick of Krampus long before its release.
Something I never noticed, though, is that the movie was being released by Universal, which has objectively had one of the best years for any studio in film history "accounting for one out of every four dollars spent on movie tickets this year."  As a result, anytime one of their movies disappoints we're quick to forgive, e.g., "That's too bad about Steve Jobs/Crimson Peak/By the Sea, but, hey, remember when Furious 7, Jurassic World and Straight Outta Compton broke all those records?" On the opposite end, whenever one of their films hit we're quick to congratulate the studio's marketing department, kind of like, "Clearly, they know what they're doing."
That might seem like specious logic, but, hey, was anyone really predicting Krampus to beat both The Good Dinosaur and Creed this weekend?  Something clearly worked, even the way the marketing hid the fact that film is apparently more comedy than horror.
4. Broad Appeal
That sledgehammer advertising on a streaming platform like Hulu might have helped reach the young target audience, but the movie presented a far broader appeal than expected.  As Universal's distribution chief told the media, "Krampus was relatable to all age groups with exit polls indicating a nearly even audience split under and over the age of 21." Wait for it.  He's about to be perfectly blunt about it. "Fact is, the strongest category was moviegoers under 15. As you might suspect, the mix of horror and humor played to all audiences and tied into a holiday theme, which resonated with younger moviegoers."
5. Surprisingly Weak Competition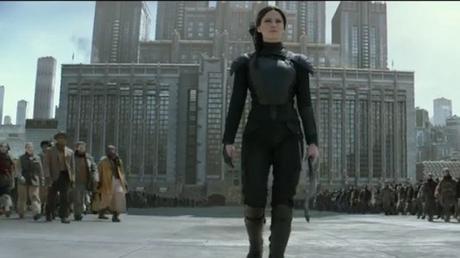 #1 for the third straight weekend, but somehow still viewed as a disappointment
Krampus might not have fared so well if Victor Frankenstein had been any kind of box office force whatsoever, but instead it's out of the top 14 in just its second weekend.  However, Victor isn't the only other holdover which is coming in under expectations, as Susman summarized:
The film's broad demographic appeal meant it was competing on the same playing field as "Mockingjay," "Dinosaur," and "Creed." While "Mockingjay" was No. 1 for the third straight weekend, it's still underperforming "Mockingjay — Part 1" by 12 percent.

Similarly, "Dinosaur" is the weakest-performing Pixar entry in years. Of the holdovers, only "Creed" is outperforming expectations, but the boxing drama is still playing to a predominantly male crowd, while horror audiences tend to skew female, so "Creed" wasn't that big of a threat to "Krampus."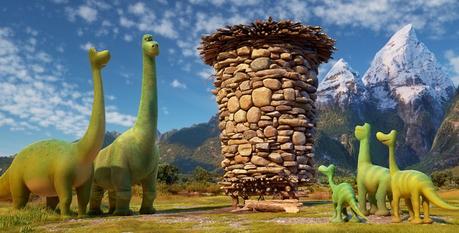 Struggling to make its mark at the box office
Just how weak is the not-so-good Good Dinosaur, though?  Well, Variety just looked at that, and concluded:
With a production budget of $200 million and roughly $150 million spent on marketing, industry analysts and executives say that Pixar and its parent company Disney must make $500 million to break even theatrically. Currently, the film has made $131.3 million globally and is showing signs of fading fast. At this point, many project that "The Good Dinosaur" will be lucky to crack the $400 million mark. That would make it the lowest grossing Pixar film since "A Bug's Life" made $363.4 million worldwide in 1998.
This is after Dinosaur dipped 60% this weekend even though Pixar movies typically slide by less than 50% in their second frames.  That's despite the fact that with an A grade from opening night audiences polled by CinemaScore The Good Dinosaur should theoretically have good word of mouth, but all you have to do is actually read a couple of reviews or listen to a couple of pop culture podcast reactions to the film to see just how every single person seems to be unfavorably comparing this to Inside Out and other beloved Pixar releases.  For the record, I actually liked the movie, but we're in the business of wanting to "love" Pixar movies.  There's not a lot of that going around for Good Dinosaur.
An analyst with MKM Partners told Variety, "[The Good Dinosaur]'s not resonating like a typical Pixar film. It's on a path where they're going to need home entertainment to drive profitability. Usually with Pixar, by the time they've gone through the first [release] window, they're in the black."
It's not just the muted word of mouth and larger than expected slide that's causing such doom and gloom from analysts and forecasters.  It's also the fact that Alvin and the Chipmunks The Road Chip is right around the corner, due out Dec. 18.  Plus, you know, Star Wars.
I apologize for this joke in advance – Help me, international market. You're my only hope.  Or at least that's what Pixar might be thinking right now. Good Dinosaur is already out in 59% of the global market, but it still has Japan, Brazil and Korea left along with a yet-to-determined release date in China at some point.
You're telling me there's a chance!  Remember how Ant-Man was somehow Marvel's first big financial folly since The Incredible Hulk?  Well, thanks to China it made enough to earn a sequel, due in 2018.  So, Disney has recent experience with this.  I wouldn't start penciling a Good Dinosaur 2 into the release calendar though.
Worldwide Box Office Totals for December 4-6, 2015