With the end of another weekend comes another batch of reports about how films-both new and old-fared at the box office.  This week, The Wolverine was just the latest film to do okay domestically but amazingly well overseas, The Conjuring avoided the dreaded second week plummet that befalls most horror films, and among the multiple new indie films opening only Fruitvale Station was able to crack the top 10.
Let's run it down:
Top 10 Estimates for the 7/26-7/28 Weekend Box Office (Domestic)
THIS WEEK'S WINNER: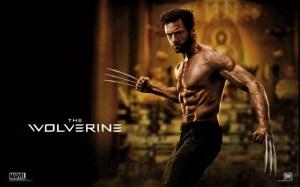 1. The Wolverine
Weekend Gross=$55 million
Total Gross=$55 million
Budget=$120 million
In wide foreign release, The Wolverine also grossed $86.1 million this weekend for a combined worldwide gross to date of $141.1 million.
In 2011, when Hugh Jackman showed up in a cameo in X-Men: First Class audiences reacted with a mixture of groans and laughter.  Unfortunately, there seemed to be far more of the former than the latter, such was the bad taste left behind by 2009′s X-Men Origins: Wolverine.  The awesome loner mutant with a short temper and steel claws which he used when singe-handedly decimating a paramilitary unit in thrilling fashion in X2 was now reduced to being an unintentional laughable screen presence.  As a result, 20th Century Fox has gone all out (as has Hugh Jackman) in making it very apparent to audiences that The Wolverine is the Wolverine movie they've been waiting for.  It's been somewhat astounding to watch.  It'd be like if when promoting The Amazing Spider-Man last year Sony/Columbia had crafted their entire marketing behind simply apologizing for how bad Spider-Man 3 was.
However, as was the fate for First Class it appears as if some fans have just lost their patience for the X-Men brand and/or the character of Wolverine.  As such, after fantastic midnight screenings The Wolverine was projected to end the weekend with a very strong $65-70 million, but it slowed considerably throughout the weekend.  Its final tally of $55 million is not really a disappointment considering the budget was only $120 million, but it is basically the lowest ever opening for an X-Men movie.  It's technically higher than the original X-Men and just barely behind The First Class, but after you adjust for inflation The Wolverine ends up at the bottom of the list.
But there's a lot of good news.  First of all, most importantly, The Wolverine is actually a fantastic film, even with its crazy-town bonkers ending.  Audiences seem to thinks so as well, as indicated by an A- CinemaScore rating.  So, word of mouth should be strong.  Plus, this was a worldwide opening in over 100 different countries.  It did decent domestically, but it did amazing business overseas, grossing enough now that its combined worldwide gross is already $20 million above the $120 million budget.  According to Fox, this big foreign opening actually outpaces that enjoyed by 2006′s X-Men: The Last Stand, the highest-grossing film in the franchise to this point.  Plus, The Wolverine cost $90 million less to make than the Last Stand.  As such, when it has ended its run The Wolverine seems certain to have turned a profit for Fox.   It just won't end up being anywhere near the same ballpark as this Summer's other big superhero movies Iron Man 3 or Man of Steel, which suits The Wolverine just fine considering how it is really a samurai movie that happens to star a mutant as opposed to a big superhero movie.  It's worth noting that Japan is not among the 100 countries to have received the movie this weekend, and it seems certain to do big business there.
2. The Conjuring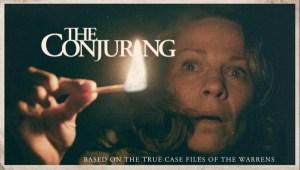 Weekend Gross=$22.1 million
Total Gross=$83.8 million
Budget=$20 million
It's currently only playing in around 3 other countries outside the domestic market, but it has grossed an additional $12.1 million foreign from those countries for a combined worldwide gross to date to $95.9  million.
It's the second weekend.  This is do or die time for horror films.  Are you going to go like The Exorcism of Emily Rose and Mama and manage to only drop off around 50%, or are you going to be like The Purge, The Devil Inside, and The Last Exorcism and drop off as high as 76% thus basically making all of your money in that first week?  Actually, The Conjuring bested all of them, only dropping off 47% in its second weekend, a fantastic result for a film of this genre.  It's now projected to make over $120 million domestic.  If it ends up there it will be among the top 10 highest grossing horror films of all time, although it would be just outside of the top 10 after adjusting for inflation.  Translation: this is an especially profitable horror film whose immense profit compared to its meager budget ($20 million) is certainly an indication that we might expect to see Hollywood try to replicate the success with a horror film released late July next year or the year after.  f
3. Despicable Me 2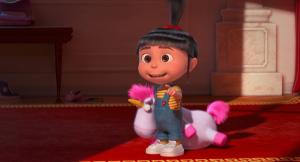 Weekend Gross=$16 million
Total Gross=$306.4 million
Budget=$76 million
$24.5 million foreign this weekend for a total foreign gross to date of $354.5 million and a combined worldwide gross to date of $660.9 million.
And there you have it – Despicable Me 2 is now the 2nd highest-grossing film of 2013 domestically, behind only Iron Man 3.  However, worldwide that honor-2nd best to Iron Man 3-actually belongs to Fast & The Furious 6, which only just now opened in China meaning it, too, is still making money.  As luck would have it, Universal Pictures distributed both DM2 and FF6.  Of course, they also distributed R.I.P.D., but their other two are so far exceeding expectations that they are in good shape.
4. Turbo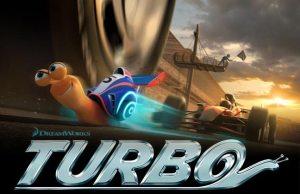 Weekend Gross=$13.3 million
Total Gross=$55.7 million
Budget=$135 million
$12.2 million in foreign gross this weekend for a total foreign gross to date of $42.8 million and combined worldwide gross to date of $97.6 million.
The good news?  Turbo only dropped 38% in its second weekend.  The bad news?  Yeah, but it's still only made $55.7 million domestic.  The good news? It's only playing in a couple of overseas countries.  It's big worldwide release hasn't really happened yet, but it is expected to play well overseas.  The bad news?  Smurfs 2 opens on Wednesday meaning Turbo will have direct competition after only 2 weeks.
5. Grown Ups 2
Weekend Gross=$11.5 million
Total Gross=$101.6 million
Budget=$80 million
$15.1 foreign for a combined total of $116.7 million worldwide.
It's still not really playing at a whole lot of foreign markets, but domestically Grown Ups 2 has now grossed more than $100 million.  This movie is going to be a punching bag for a lot of people for doing so well financially when critics and taste-makers on the internet despised it while the beloved Pacific Rim continues to fall away.  However, this is as much a victory of counter-programming as it is a testament to the actual film or any of its stars.  Yes, there have been plenty of family-friendly animated films this summer, but there simply hasn't really been that family friendly live action comedy like Grown Ups 2.  In future summers it seems likely that Hollywood will stop stock-piling quite so many event pictures in the summer and something like Grown-Ups 2 would actually have direct competition (the same goes for The Conjuring).
6. Red 2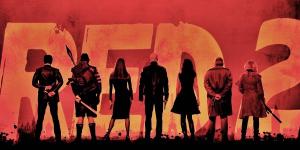 Weekend Gross=$9.4 million
Total Gross=$35 million
Budget=$84 million
$17.5 million in foreign gross for a combined worldwide gross to date of $52.5 million.
Then again, not all counter-programming works out so great.  Case in point: Red 2.  This is clearly supposed to be the action film for the older audience, appealing to fan nostalgia in its cast of Bruce Willis, John Malkovich, and Catherine Zeta-Jones.  From a marketing standpoint, it's kind of like The Expendables with way more estrogen.  However, it's simply not doing so well.  It did manage to only fall 48% in its second weekend, but it opened so low in its first weekend that it's a little too close to its floor already.  With 2 Guns courting a slightly similar demographic on Friday, it will have something close to direct competition.  It will be interesting to see how it fares.  The original Red managed to stick around in theaters for a while based upon word-of-mouth.  However, Red 2 does not appear as if it is going to enjoy that same success, and will definitely fail to match the gross of the original Red.
7. Pacific Rim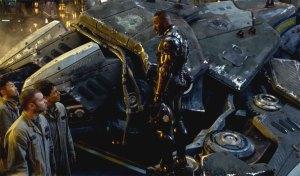 Weekend Gross=$7.5 million
Total Gross=$84 million
Budget=$190 million
$14.3 million foreign this weekend for a total foreign gross to date of $140 for a combined worldwide gross to date of $224 million.
Ruh-roh.  You remember how Pacific Rim was doing so poorly domestically but amazing worldwide?  Well, about that, it dropped a surprising 59% at the foreign box office this past weekend.  That's a bit distressing for a film almost entirely dependent at this point on the foreign box office.  Is it possible that the same exact that happened here – fanboys saw the film movie opening weekend, everyone those same fanboys belligerently talked into seeing it saw it second weekend, nobody after that – is happening over there?  It still hasn't opened in China or Japan, though, but until this weekend it had been just killing it at the foreign box office.
8. The Heat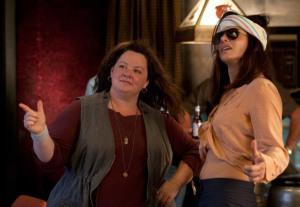 Weekend Gross=$6.8 million
Total Gross=$141.2 million
Budget=$43 million
The Heat is still gradually expanding to more foreign markets.  At the moment, it has grossed $28.6 million in such markets for a combined worldwide gross to date of $169.8 million.
This should look familiar at this point – this is the second week in a row in which The Heat has finished #8 on the top 10.  On top of that, it only dropped 26% from last week, which is easily the best percentage for any of the films in the top 10 this week that were also on the list last weekend (Turbo is behind them having only dropped off 37%).   The Heat has now officially outgrossed Melissa McCarthy's Identity Thief, and is technically the third highest-grossing film of Sandra Bullock's career behind The Proposal and The Blind Side.  After adjusting for inflation, The Heat falls to 7th on Bullock's all-time list.  Interestingly, among all buddy cop action comedies since 1980 (a category which includes all of the Lethal Weapon, Men in Black, Rush Hour, 48 Hours movies) The Heat is now in the all-time top 10 in terms of domestic gross, although it drops to #15 on that list after inflation-related adjustments.
9. R.I.P.D.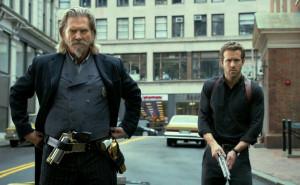 Weekend Gross=$5.8 million
Total Gross=$24.3 million
Budget=$130 million
$12.7 million in foreign for a combined worldwide gross to date of $37 million.
There actually is good news here.  No, honest, there is.  R.I.P.D. only dropped 53% in its second weekend.  That's actually right around average for a movie of this genre.  However, it's somewhat surprising it's not worse considering the film's early reputation for having a horrendous word-of-mouth.  Given it's dead-on-arrival performance last week it looked like it might have a shot of plummeting out of the top 10 in just its second weekend.  Obviously, that didn't happen.  Cue the inevitable "You know what – R.I.P.D isn't that bad.  No, seriously, I kind of like it" response contingent that tends to happen in some small degree for films which fail the way R.I.P.D. has.  

10. Fruitvale Station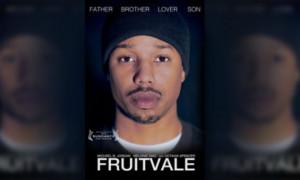 Weekend Gross=$4.6 million
Total Gross=$6.3 million
Budget=N/A
It's not currently playing anywhere overseas.
Fruitvale Station and The Way, Way Back both expanded nationally this weekend after having previously opened in limited release earlier in the month.  The Aubrey Plaza sex comedy The To Do List also opened in limited release.  Given the amount of marketing out there for The To Do List and the comparative star power (or, at least, recognizable names like Steve Carrell) of The Way, Way Back, it is a bit surprising that they both failed to crack the top 10.  Fruitvale Station emerged the victor partially because it is playing on more screens than both of those (roughly 200 more than Way, Way and 600 more than To Do List), and also because it has the superior word of mouth at the moment.  It was playing on fewer screens than World War Z, Monsters University, and The Lone Ranger, and still managed to sell more tickets with many sold-out screenings.  Fruitvale, which dramatizes the real life murder by cops of an unarmed African American man on New Years morning 2009, is especially topical in the wake of the Trayvon Martin court case.
The Way, Way Back grossed $3.3 million, good enough to land just outside the top 10 at #11.  Way, Way has now grossed $8.9 million in 4 weeks of release.  The To Do List opened at #15 with a gross of just $1.53 million, albeit only in limited release playing on fewer than 600 screens.
Source :BoxOfficeMojo.com
What Left the Top 10?
World War Z and Monsters University, both in their 6th weekend of release, each fell out of the top 10 for the first time.  WWZ upped its worldwide gross to $473 million while Monsters University went up to $576 million worldwide.
What's Up Next?: 
The Smurfs 2 smurf its mother-smurfin' way into theaters on Wednesday (7/31) followed by the Denzel Washington/Mark Wahlberg team-up 2 Guns on Friday (8/2).  Indie sci-fi/thriller Europa Report and coming-of-age drama The Spectacular Now both also come out on Friday as well but in limited release.
Oy, enough with the numbers already.