With the end of another weekend comes another batch of reports about how films-both new and old-fared at the box office.  
So, here's what happened this weekend at the domestic box office: Insidious: Chapter 2 was the latest R-rated horror film to open huge, The Family had director Luc Besson's biggest opening since 2006, and Riddick's long-term chances suddenly look bleak.

Let's break it down:
Top 10 Estimates for the 9/13-9/15Weekend Box Office (Domestic)
THIS WEEK'S WINNER: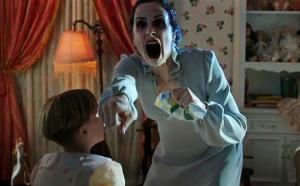 1. Insidious: Chapter 2 (Opening Weekend)

Opening Weekend Gross=$41 million

Budget=$5 million
Foreign: Also opened in the U.K./Ireland this weekend.  No estimate at the moment as to how much it made over there.
Let's get all of the near-records out of the way, all of which were originally reported by BoxOfficeMojo:
This is the second highest opening for a film in September, behind Hotel Transylvania's $42.5 million last year.
This is the third highest opening weekend for a supernatural horror film, behind only The Conjuring and Paranormal Activity 3.
Insidious/The Conjuring director James Wan is now only the second (well, I guess, technically third) director to have two films to open at $40+ million in the same year.  The Wachowski siblings did the same with the two Matrix sequels they co-directed in 2003.
Well, its best to go out on top, and that appears to be exactly what James Wan has done, having announced this past weekend that he considers himself officially done with horror films for good.  Financially speaking, with the performance of Insidious: Chapter 2 he does appear to have conquered the genre.  He also managed to do with Chapter 2 what both Kick-Ass 2 and Red 2 failed earlier in the summer: convert a sleeper hit original film with strong home video sales and word-of-mouth into an exponentially more successful sequel.  The original Insidious ended up with a $54 million domestic gross, which Chapter 2 will surpass in just its first 10 days.
However, there is cause for concern.  Almost exactly 50% of Chapter 2's total weekend gross came from its Friday the 13th screenings, 10 percentage points higher than how much of The Conjuring's opening weekend came from its first Friday.  This indicates a potential bump in business from the horror film associations with the day Friday the 13th, and also that word-of-mouth tailed off over the weekend harder than that it did earlier this summer for The Conjuring.  It should not be expected to hold as well as The Conjuring or the first Insidious, for that matter.  However, it only cost $5 million to produce, and ended up with over $40 million in its opening weekend.  That type of huge profit is the tried and true formula behind all horror films since the late 1970s.  They just haven't historically opened quite as huge as Chapter 2.  With such a low budget, $15 million lower than The Conjuring, one wonders if Chapter 2 actors like Rose Byrne and Patrick Wilson worked for less in exchange for back end profits, and if so how clever the studio will have to get to screw them out of that.
2. The Family (Opening Weekend)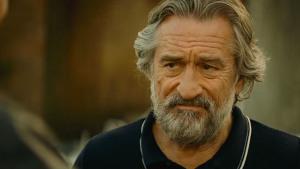 Opening Weekend Gross=$14.5 million
Budget=$30 million
Foreign: Also opened in Iceland and Lithuania, although there is no estimate as to gross in those territories at the time of this writing.
Get a good look at this one while you can.  Bad reviews and horrible word-of-mouth, as indicated by its C grade on Cinemascore, seemingly guarantees The Family will be re-admitted into the witness relocation program again rather soon.  This opening is actually among the strongest in director Luc Besson's career, but the Fifth Element director is mostly known for his producing now, specifically the Taken and Transporter films.  On that side of his career, the $14.5 million for The Family is almost his career average for opening weekends, an average skewed by the $49.5 million opening of Taken 2 last year.  In fact, The Family had Besson's best opening ever for a non-Taken/Transporter film.
3. Riddick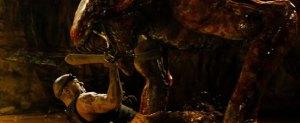 Weekend Gross=$7 million
Total Gross to Date=$31.2 million
Budget=$38 million
Foreign: $9.6 million this weekend for a new foreign gross total of $22 million and combined worldwide gross total of $53.2 million.

Riddick had a pretty decent opening weekend, pulling in around $18-19 million and finishing at #1.  This weekend?  Not so much.  At 63%, it dipped even further in its second weekend than either of the prior films in the Riddick franchise did in their second weekends, Chronicles of Riddick dropping 61.2% in 2004 and Pitch Black dropping 38.4% in 2000.  Remember that Chronicles actually came out in June 2004, at which point it had much tougher competition (Dodgeball, Shrek 2, Harry Potter & The Prisoner of Azkaban), yet it managed to hold stronger in its second weekend (albeit just barely).  Riddick seems certain to fade quickly from the domestic box office.  The interesting thing to watch will be whether or not it will get enough of a boost overseas to double its production budget and thus reach profitability.
4. Lee Daniels' The Butler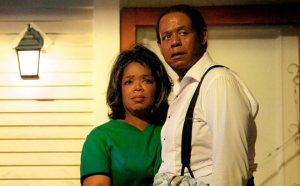 Weekend Gross=$5.5 million
Total Gross to Date=$100 million
Budget=$30 million
Foreign:  Has now opened in Portugal and France, but no information on gross at the moment.
Well, quit your lying if you said you saw The Butler racing to $100 million domestic gross in 5 weeks.  Films composed mostly of African-American actors aimed at and marked to African-American audiences simply do not make this much money unless they say Tyler Perry Presents in front of the title.  Well, that's not completely true.  The Help did just what The Butler has done, only bigger when it was released August of 2011.  After 5 weeks, The Help had actually grossed $137 million.  So, fine, The Butler is no Help, but it's done incredibly well for itself.  However, it darn well had to.  American race-relations films typically struggle just as much as westerns and baseball movies overseas (e.g., less than 20% of The Help's worldwide gross of $211 million is foreign).
5. We're the Millers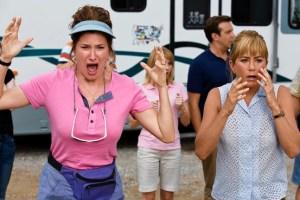 Weekend Gross=$5.4 million
Total Gross to Date=$131.6 million

Budget=$37 million
Foreign: $14.6 million in foreign gross this past week for a new foreign gross total of $69.7 million and combined worldwide gross total of $201.3 million.
We're the Millers is darn close to being a bigger hit than the last R-rated Jason Sudeikis/Jennifer Aniston comedy from Warner Bros./New Line, 2011′s Horrible Bosses, which has a domestic/foreign/worldwide slash of $117 million/$92 million/$209 million.  At this rate, We're the Millers will surpass that worldwide total within the week with still plenty more to come from overseas, where it has had later openings than its domestic release.  This is now the third-highest grossing film of Jennifer Aniston's career, fourth after you adjust for ticket-price inflation.  However, there ain't nothing she can likely ever do to match the $242 million domestic gross for Bruce Almighty in 2003, which is way more Jim Carrey's film than her's.      
6. Instructions Not Included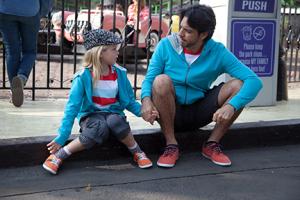 Weekend Gross=$4.2 million
Total Gross to Date=$26.5 million
Budget=N/A
Foreign: Still only playing domestically, though it is scheduled for its Mexican release this upcoming Friday (9/20).

The amazingly strong performance of the Spanish-language Instructions Not Included has somewhat baffled experts thus far.  So, why should this week be any different?  It's second weekend per-screen-average ($11,297) was higher than the second weekend per-screen-averages for most of this summer's big blockbusters.  Its distributor, Lionsgate Films, saw this and decided to add 216 more screens this weekend, putting the new total number of screens playing the film at over 900 (still the lowest total for any film in this week's top 17).  It's played well in limited release, then in a total that can only barely be called wide release.  You add even more opportunities for people to see it, and this climb up the charts should continue, right?  Nope.  It dropped nearly 50% (47.8% to be exact), although its per-screen-average of $4,555 was still the third best of the weekend.  At its current pace, it will still likely end up as the fourth-highest domestic grossing foreign language film since 1980, although probably just barely in the top 10 after you adjust for inflation.
7. Planes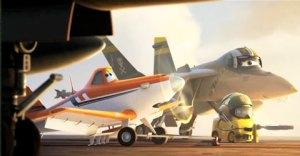 Weekend Gross=$3 million
Total Gross to Date=$82.8 million
Budget=$50 million
Foreign: $10.7 million in foreign gross this past weekend in 40 different territories for a new foreign gross total of $55.8 million and combined worldwide gross total of $138.7 million.
In that late summer glut of family movies (Smurfs 2, Planes, Turbo), Planes has been the one with staying power at the domestic box office.  For example, it's still in the top 10 after 6 weekends whereas Turbo was just barely in the top 20 after its first 6 weekends.  Yeah.  Get ready to die a little inside, though: Smurfs 2 is already at $220 million foreign for a worldwide gross of $288.3 million.  Plus, Turbo was facing so much competition that it faded, but it still grossed enough in its early weeks to end up with $159 million worldwide.  However, in terms of total gross vs. budget, Planes has been the more profitable film of those two while Smurfs 2 has shown them both the mothersmurfin' door.
8. One Direction: This Is Us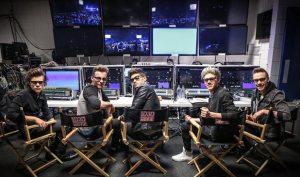 Weekend Gross=$2.4 million
Total Gross to Date=$26.8 million
Budget=$10 million
Foreign:  $5 million in foreign gross this past week for a new foreign gross total of $31 million and combined worldwide gross total of $57.8 million.
Score one for a big opening weekend and then not completely and utterly plummeting down the charts.  Well, actually, that last part is kind of what is happening with This is Us, although it stopped the bleeding by only dropping 40% after spelunking down 74% last weekend.  If the manufactured boys in One Direction had any ambitions of making more money than Miley Cyrus, Michael Jackson, and Justin Bieber did with their music concert films then they better come to accept the bitter taste of defeat.  However, This is Us has now made more money than Katy Perry's music concert film, thus placing it as the fourth highest grossing music concert film since 1984.  Its worldwide gross is nearly 6 times the size of its budget.
9. Elysium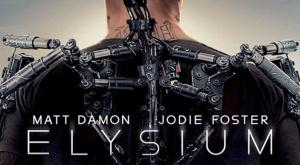 Weekend Gross=$2 million
Total Gross to Date=$88.3 million
Budget=$115 million
Foreign: $16.9 million foreign gross this past week for a new total foreign gross of $144 million and combined worldwide gross of $232.3 million.

So, there you have it.  Elysium has crossed the $230 million mark in worldwide gross, thus passing the "doubling its $115 million production budget" threshold for profitability.  It has now stuck around for a respectable six weeks in the top 10  now on the domestic chart while continuing to play well overseas.  While its domestic total is a disappointment, Elyisum will at the very least end up out-grossing Oblivion's $89.1 million domestic total, though not by much.  It seems unlikely that it will match or surpass Oblivion's $197 million foreign total, though.  This is Matt Damon's highest-grossing film since Ocean's Thirteen in 2007.
10. Percy Jackson: Sea of Monsters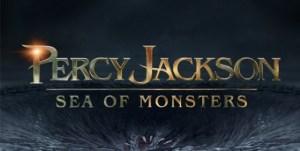 Weekend Gross=$1.8 million
Total Gross to Date=$62 million
Budget=$90 million
Foreign: $10.1 million foreign gross this past week for a new total foreign gross of $102.6 million and combined worldwide gross of $164.6 million.
It's managed to hang around in the domestic top 10 for six weekends, and is riding a decent run at the foreign box offices toward an eventual worldwide gross in the $180-190 million territory. Plus, the failures of films such Mortal Instruments and Kick-Ass 2 around it make it look that much better.  However, Sea of Monsters will still end up having failed to perform on par with hits predecessor, The Lightning Thief.
Source: 
BoxOfficeMojo.com
What Left the Top 10?
Blue Jasmine continued its yo-yo act in and out of the top 10, sipping from #9 to #11 a week after it charged back into the top 10 despite making over 30% less than the week before.  It still has the fifth-best per-screen average of all films in the top 10.  The World's End is right behind at #12, dropping out of the top 10 for the first time and currently standing at a domestic gross of $23.9 million on its $20 million budget.  Elsewhere outside the top 10, Sony/Columbia's desperate effort to re-release This is the End to get it over $100 million and thus allow them to charge more down the road for cable rights paid off, the total domestic gross now up to $100.4 million.  The same goes for Paramount and its re-release of World War Z, which has now passed the $200 million mark in total domestic gross.  Lake Bell's voice-over industry comedy In a World continues to pack in the crowds in limited release, earning a better per-screen-average than all but 3 films in release (wide or limited) right now.  Of course, it is still only playing on 144 screens

What's Up Next?: 
For most markets, only two films will factor into the mix this upcoming weekend: dance competition drama Battle of the Year and potential Oscar-hopeful Prisoners, the latter starring Hugh Jackman and Jake Gyllenhaal.  Both open wide on Friday (9/20).  Opening in limited release are the last James Gandolfini film Enough Said (9/18) and the Mark Ruffalo/Gwyneth Paltrow sex addiction dramedy Thanks for Sharing (9/20).  Prisoners is the most likely among the lot to challenge Insidious: Chapter 2 for the top spot on the chart.
Oi, enough with the numbers already.