Eight.
That's how many films have opened to $150 million or more domestically.
Three.
That's how many films have opened north of $170 million, and they're all from Marvel Studios – Iron Man 3 ($174.1m), Avengers: Age of Ultron ($191.2m) and The Avengers ($207.4m).
So, sure, Age of Ultron didn't quite live up to expectations. Pre-release tracking had us all believing the sequel to the third biggest film of all time was going to make anywhere between $200 and $220 million in its domestic debut, enough to easily challenge The Avengers' $207m opening weekend record. Instead, Age of Ultron failed to even crack the $200m threshold. That's not to say it should be regarded as a disappointment. As THR put it, "When a film gets to the level of Age of Ultron, no one is going on the attack against Marvel and Disney." Age of Ultron is walking away with the silver medal in the race for the biggest opening weekend, but that's a race in which the top three medalists are from the same corporate family. However, there were expectations which were not met. As such, it begs the question: What happened? Why didn't Age of Ultron outgross the first Avengers?
Vulture asked that same question and came up with 5 semi-obvious answers:
The marketing was too grim
People simply don't like this one as much as the first Avengers
The Mayweather-Pacquaio fight siphoned away countless potential moviegoers
The novelty has worn off
Superhero fatigue may be setting in
Let's walk through these one by one.
1. Was the marketing really too grim? Eh, it worked for Iron Man 3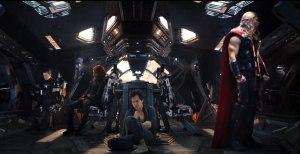 [Non-specific Spoiler] Someone dies in
Age of Ultron
, and by the end the status quo of the Marvel Cinematic Universe is significantly altered. However, it is just as packed with jokes and signature Joss Whedon plays on genre conventions as the first
Avengers
. Similar to the joke-filled climactic fight scene in
Thor: The Dark World
, the finale of
Age of Ultron
is almost surprisingly packed to the brim with one-liners and hilarious sight gags. Of course, that doesn't last, what with someone eventually dying and everything, but still, remember that one time right before that when you were laughing at a punchline?
You wouldn't have guessed any of that from the initial trailers, which pitched Age of Ultron as another all-too familiar "serious, dark sequel" filled with the Avengers frowning while civilians ducked for cover. It wasn't until 2 months ago that we got a trailer which finally eased back on the serious and gave us plenty of the funny. Clearly, some people must have been misled by those early trailers which were not actually fair representations of what the movie was really going to be like.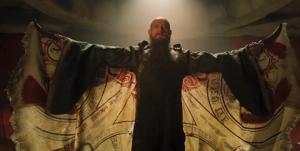 Seriously, how did we not see this coming?
It's possible, but I doubt it played a significant role in downgrading Age of Ultron's box office. Iron Man 3 also led with trailers which completely misrepresented the film, both in terms of the identity of the villain and overall tone of the story. They made it seem like they'd made a Christopher Nolan-esque Iron Man movie when in fact they'd made a distinctly Shane Black Iron Man movie, all buddy cop comedy, one-liners, Christmas setting, etc. That misdirection didn't seem to hurt them at the box office, although being the first MCU release after The Avengers certainly helped with erasing any audience unease over the prospect of taking Ben Kingsley seriously when he hilariously mumbled, "You'll never see me coming" in the trailers.
2. Do people not really like Age of Ultron as much as the first Avengers? Yep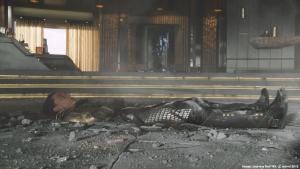 Adjust your expectations accordingly. Nothing quite as cool as this happens in Age of Ultron
Let's look at the three metrics we have for this:
CinemaScore – Avengers = A+/Age of Ultron = A
Other than RottenTomatoes, it's not exactly like opening night audiences (CinemaScore) and critics (Metacritic) completely hated Age of Ultron. They simply didn't like it quite as much as the first Avengers (which mirrors how I feel about it), and that has translated to a rather noticeably muted word-of-mouth compared to this time 3 years ago when anyone who claimed to dislike Avengers was practically shunned.
Social media has apparently been the far harsher judge, with many targeting Joss Whedon directly with their criticisms of his handling of the Black Widow/Hulk romance in the film. In the interest of preserving his own mental health, Whedon has simply cut his losses and deleted his Twitter account, an account he only ever created to help promote his movie adaptation of A Midsummer Night's Dream.
3. Was the Mayweather-Pacquaio fight really that big of a deal? Absolutely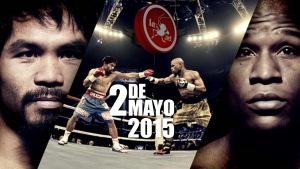 According to THR, "On Friday,
Age of Ultron
grossed a massive $84.5 million domestically, the biggest opening day for a superhero film and the second-biggest of all time after the final
Harry Potter
film ($91.7 million). In 2012,
Avengers
pulled in $80.8 million on its first Friday. However,
Age of Ultron
lagged behind
Avengers
on Saturday ($57.2 million versus $69.6 million)."
That's because on Saturday Age of Ultron was briefly upstaged by a boxing match which had been 5 years in the making: Mayweather vs. Pacquaio, a remarkably pricy PPV event purchased by more than 3 million viewers and estimated to have grossed $400 million. That doesn't even take into account the number of people who watched illegally thanks to streaming apps like Meerkat and Periscoope, or the countless viewing parties attended by families and friends. Overeall moviegoing actually tumbled 40% from Friday to Saturday in Los Angeles and San Francisco, far heavier in Hispanic markets like El Paso, Texas.
So, not to be too reductive about it, but the jocks briefly pushed aside the nerds, and the fight to save boxing put a dent in Age of Ultron. One rival studio executive told THR, "The fight dinged all films across the board. The numbers on Ultron are still phenomenal but definitely less than they would have been." Disney's distribution chief Dave Hollis is undeterred, "We are in a great place. And if someone didn't see Ultron Saturay night, they will see it today or next week. And overseas, in local currency, we are pacing 31 percent ahead of the first Avengers."
4. Has the novelty has worn off? Yeah, but wasn't that kind of inevitable?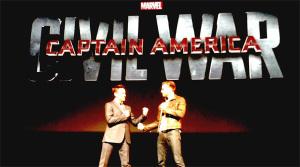 I don't know that I have ever been more excited to see a movie than I was May 4, 2012, sitting in a sold out IMAX theater waiting for
The Avengers
to start. Captain America, Iron Man, Thor and the Hulk were all going to be in the same movie together! And fighting eachother! Before they fought Loki! And it was being directed by the guy who made
Buffy the Vampire Slayer
,
Angel
and
Firefly
!
Three years later, while I was excited to see Age of Ultron I kept thinking, "Yeah, but the one that's going to be really good is Captain America: Civil War." That's because the Captain America movies have become unofficial mini-Avengers sequels, with Cap teaming up with Black Widow and Nick Fury to blow up SHIELD/Hydra in The Winter Soldier. Now, most of the Age of Ultron cast (minus Thor and Hulk) will re-team in Civil War along with introductions for Chadwick Boseman's Black Panther and the currently uncast new Spider-Man. They're just fighting a CGI robot in Ultron; they're going to possibly fight each other in Civil War! That seems like something new.
Or at least it would if Warner Bros. didn't already have Batman v Superman: Dawn of the Justice on the way (to be followed by two Justice League movies). In fact, in the three years since The Avengers shared cinematic universes have become the prevailing Hollywood trend, and although we haven't actually seen that 22 Jump Street/Men in Black cross-over or all-female/all-male Ghostbusters team-up (and possibly never will) we're constantly hearing about them in the rumor mill. The notion of well-known characters unexpectedly sharing the screen together is simply not as unexpected and new as it once was. Moreover, Marvel's understandable decision to use the Captain America films to most directly address the fallout from the Avengers stories has actually served to somewhat weaken the uniqueness of the Avengers movies.
5. Is superhero fatigue setting in? Eh, maybe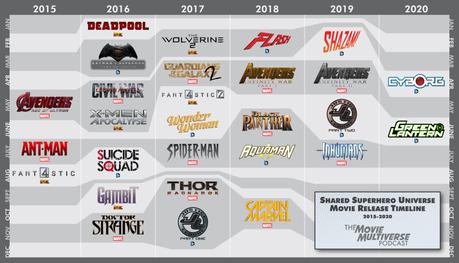 Age of Ultron
is now the first Marvel Studios sequel to not top the opening weekend of its predecessor. Vulture expects the next
Avengers
film to suffer a similar fate, "I have no doubt that comic-book movies will continue to make bank, including the looming, two-part
Avengers: Infinity War
— I just think they'll be hard-pressed to reach the massive totals that superhero movies made when this shtick all felt a little fresher. The peril to the shared cinematic universe is that they can get awfully packed with stray story lines as time goes on, and all the comic-book minutiae that
Age of Ultron
expects you to know will be doubled and quadrupled in the years to come, keeping the casual moviegoer at arm's length."
6. What about Furious 7?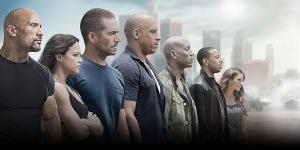 There is something familiar to this scenario: a summer blockbuster comes out the beginning of April and breaks box office records and sets franchise highs.   Then, the comic book movie opening in the first week of May, the official start of the summer movie season, opens short of expectations and fails to top its predecessor. Last year, it was Marvel's
Winter Soldier
getting the one-up on Sony's
Amazing Spider-Man 2
whereas this year it's Universal's
Furious 7
one-upping Marvel's
Age of Ultron
. It was easier to draw comparisons last year because both
Winter Soldier
and
ASM 2
are comic book movies, with many arguing that
Winter Soldier's
early release made
ASM 2
feel less special.
Furious 7
isn't as easy to compare to
Age of Ultron,
yet it does seem fair to wonder if a big budget action movie turning into the fourth biggest of all time a month before summer officially started stole
Age of Ultron's
thunder a little bit.
—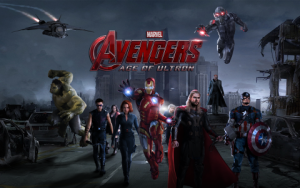 Box office experts think
Age of Ultron
would have made $200m if not for the Mayweather-Pacquaio fight which really means they think the fight directly cost Marvel around $8m in lost (or delayed) business. So, if not for that fight we'd still be talking about a sequel which fell $8 million short of beating its predecessor, in which case we'd probably be blaming the grim marketing, lukewarm word-of-mouth, lack of novelty, superhero fatigue, and
Furious 7. 
As it is, we're still talking about a movie that made over $190m this weekend, is setting opening weekend records all over the world, and still has China to go (5/12).  Marvel's doing just fine; they're just not used to seeing a sequel fail to top its predecessor.  Then again,
Avengers
did set the bar pretty dang high.
This Weekend's Actual Box Office Top 10 Totals (5/1-5/3)
1. Avengers: Age of Ultron (Domestic Debut)
Production Budget=$250m
Weekend Gross (Domestic)=$191.2m
Weekend Gross (International)=$168m
Domestic/International/Worldwide=$191.2m/$439m/$630.2m
In only 12 days, Age of Ultron has bested the worldwide hauls of Captain America ($371 million), Thor ($449m), Iron Man ($583m) and Iron Man 2 ($622m). In another 12 days, it'll have passed Thor: The Dark World ($644.8m), The Winter Soldier ($714.8m) and Guardians of the Galaxy ($774.2m).
2. Furious 7
Production Budget=$190m
Weekend Gross (Domestic)=$6.4m
Weekend Gross (International)=$52.8m
Domestic/International/Worldwide=$331m/$1.09b/$1.42b
To re-iterate, Furious 7 is now the 4th highest-grossing film of all time.
3. Age of Adaline
Production Budget=$30m
Weekend Gross (Domestic)=$6.2m
Weekend Gross (International)=$1.5m
Domestic/International/Worldwide=$23.3m/$4.5m/$27.8m
4. Paul Blart: Mall Cop 2
Production Budget=$30m
Weekend Gross (Domestic)=$5.8m
Weekend Gross (International)=$4.3m
Domestic/International/Worldwide=$51.5m/$24.2m/$75.7m
5. Home
Production Budget=$135m
Weekend Gross (Domestic)=$3.4m
Weekend Gross (International)=$17m
Domestic/International/Worldwide=$158.3m/$170m/$328.3m
6. Cinderella
Production Budget=$95m
Weekend Gross (Domestic)=$2.7m
Weekend Gross (International)=$7m
Domestic/International/Worldwide=$194m/$300.6m/$494.6m
And the award for best Avengers counter-programming apparently goes to Cinderella, which had fallen to #12 in the box office top 20 last weekend and jumped all the way up to #6 this weekend.
7. Ex Machina
Production Budget=$1m
Weekend Gross (Domestic)=$2.28m
Weekend Gross (International)=?
Domestic/International/Worldwide=$10.9m/$7.8m/$18.7m
8. Unfriended
Production Budget=$1m
Weekend Gross (Domestic)=$2.21m
Weekend Gross (International)= $3.6m
Domestic/International/Worldwide=$28.7m/$3.8m/$32.5m
9. The Longest Ride
Production Budget=$34m
Weekend Gross (Domestic)=$1.7m
Weekend Gross (International)=$3.5m
Domestic/International/Worldwide=$33.2m/$12.1m/$45.3m
Word-of-mouth has helped this stick around after a poor opening weekend, pushing its domestic and worldwide gross just above the current low water mark for all Nicholas Spark movies, last year's Best of Me ($26m domestic/$35.9m worldwide). However, is it really good news that Longest Ride is merely the second worst Sparks movie instead of the absolute worst, in terms of box office?
10. Woman in Gold
Production Budget=$2m
Weekend Gross (Domestic)=$1.6m
Weekend Gross (International)=?
Domestic/International/Worldwide=$24.5m/$5.1m/$29.6m
What Left the Top 10?: Get Hard (Current total: $101m worldwide/$40m budget)
What's Up Next?: Wide (Sofia Vergara/Reese Witherspoon buddy comedy Hot Pursuit, Jack Black/James Marsden buddy comedy The D Train), Limited (Arnold Schwarzenegger zombie drama Maggie)