Japanese Whisky. Say these two words and whiskey appreciators turn their heads. Say a 20+ yo age statement and people turn their heads and yell. Why do they do this? I don't know, reflexes I guess. But when I opened the box that held this Boutique-y Whisky Japanese Whisky 21 Years I did something similar but quieter and in my head. I looked at it and said "ooh, nice, wonder if it was made in Scotland?" Because ya know… very loose laws.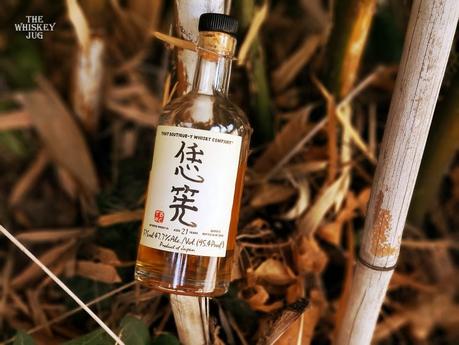 If you read the above and thought "man, these intros are slowly getting more absurd" you're probably right. But what do you expect? I'm pushing closer and closer to my 2,000th publishd review.
It's hard to keep coming up with fresh verbiage to talk about whisky. SNL gets stale quick and they have a whole team of writers each season, this effort is just me (well, and you awesome folks who read this). Anyways, on to the Japanese Whisky review.
Boutique-y Whisky Japanese Whisky 21 Years Review: Details and Tasting Notes
In That Boutique-y Whisky Company's Words:
"Japanese whisky. Maybe you've heard of it. Maybe you've heard that it's pretty bloomin' marvelous. Maybe you're excited that we've only gone and bottled our first whisky from Japan! Our Japanese Blended Whisky #1 has been hotly anticipated by Boutique-y fans and Boutique-y team members alike, and we reckon it was well worth the wait."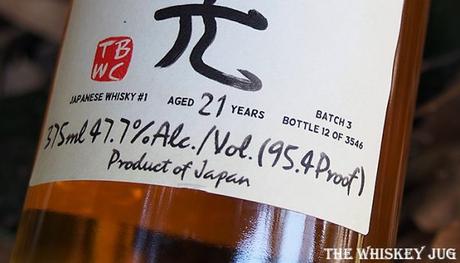 Details (price, mash bill, cask type, ABV, etc.)
Region: Japan
Distillers: Unknown
Blender: That Boutique-y Whisky Company
Cask: Various (likely ex-Bourbon and ex-Sherry)
Age: 21 Years
ABV: 47.7%
Cask Strength | Non-Chill Filtered | Natural Color
Batch: 3
Bottle: 12 of 3,546
Price: $180*
Tasting Notes
EYE
Light copper
NOSE
Banana's Foster, char, oily sweetness, honey, overripe apricots, vanilla taffy and a tad floral.
PALATE
Buttery banana bread, malty sweetness, char, raw grain, oak, spice, herbal, caramel and some saline and citrus.
FINISH
Long -> Spice, oak, malt, herbal, raw grain, earthy and smoke.
BALANCE, BODY & FEEL
Good sense of balance, medium body and a warm velvety feel.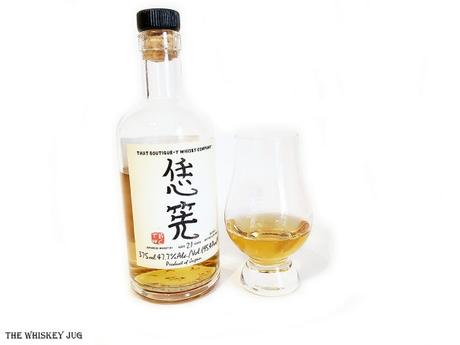 Boutique-y Whisky Japanese Whisky 21 Years Review: Overall and Score
Good stuff. The Aroma comes through a bit light but it has a nice fruitiness to it that I'm enjoying; Palate is heavier and carries a nice balance of deep dark sweet notes and light fruity ones with a butteriness that covers it all; Finish pulls the lighter spicy and earthy notes from the palate and brings them front and center.
Could this actually come from Scotland… yeah possibly. Could it actually be a 100% Japanese product… maybe. It's not completely out of the range of possibility and if it is truly 100% Japanese distilled and carrying a 21 yo age statement this Boutique-y Whisky Japanese Whisky 21 Years is a hell of a deal in today's market. But we'll never know… and that's ok.
SCORE: 3.5/5
*Disclosure: This bottle was graciously sent to me by the company for the purposes of this review. The views, opinions, and tasting notes are 100% my own.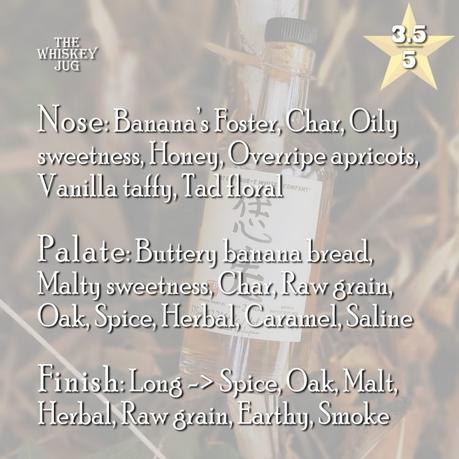 Boutique-y Whisky Japanese Whisky 21 Years Review
$180
Overall
3.5
Nose

(4)

Palate

(3)

Finish

(3.5)

BBF

(3.5)
Sending
User Review
0

(

0

votes)
Comments Rating
0

(

0

reviews)

Boutique-y Whisky Japanese Whisky 21 Years Summary
Not too shabby. I like the slightly smoky ashy character that keeps it from being overly sweet.