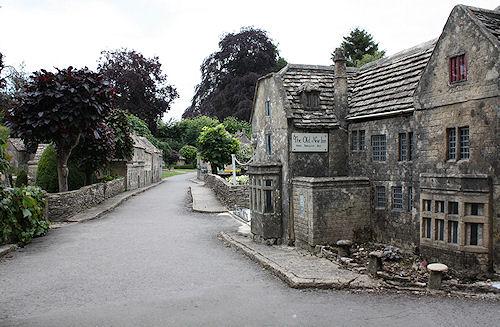 image credit: simononly cc
The village of Bourton-on-the-Water is one of those quintessentially English places - you might not be surprised to bump in to a Downton Abbey cast member on its quaint streets. It is considered so important that this week the entire village was designated Grade II Listed by English Heritage, the body which advises on the care of the historic environment in England.
Located in the Cotswolds range of hills in the county of Gloucestershire, the village is a perfectly preserved slice of the British way of life during the early decades of the twentieth century. Yet look a little closer. Is there something not quite right about Bourton-on-the-Water?
For a start - where are the people?