Bourjois Contour Clubbing Waterproof Pencil Claims:
The silky smooth formula is enriched with jojoba oil, and is suitable to sensitive eyes and contact lens wearers. The eye pencil is the perfect finishing touch to a smoky look. Its waterproof formula is crease-resistant and makes for a perfect adherence of the color. Ophthalmologically tested.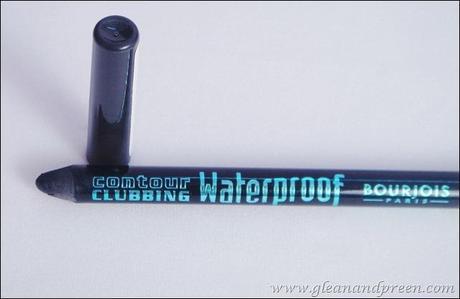 Price:
360
INR for .04 OZ
Shelf Life:
The print got erased so I am unable to see the expiry date

Availability:
In all Bourjois Outlets and available online at www.medplus.com  
My Expectations:
When the SA swatched this eyeliner I really loved how smoothly it glided on my wrist . It did appear to be dark and non-smudging so I purchased in without second thoughts. Read on to know if I am fooled by the swatch or if I got beneficial from my swatch judgment.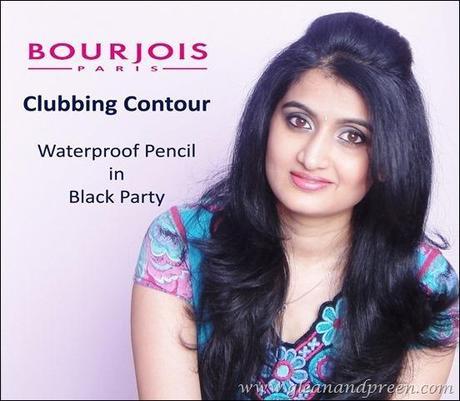 Look & Feel
Package: Comes in the form of a light weight pencil with a well gripped cap. So, you can just toss it around easily in your wallets/ handbags. The major con of the package is the wood. It doesn't sharpen smoothly leading to product wastage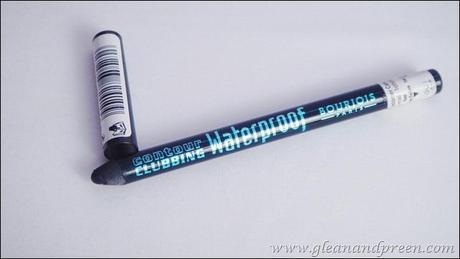 Shade: Black Party 41. Not the blackest black but black enough to give you noticeable eyes with buildable intensity.
Texture: It has a gliding texture which makes it to go smoothly even on the waterline. It's not powdery and yet has a semi-matte finish. The texture makes it great for smudging and using it as a base for smokey-eyes.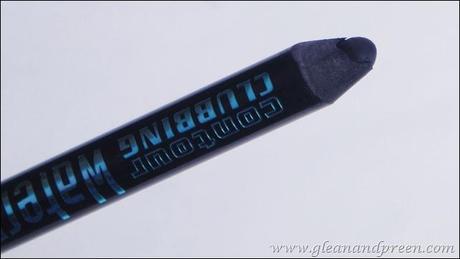 Bourjois Contour Clubbing Eye Pencil
Effects
Pigmentation? With single swipe you get medium color payoff and for full color 2 swipes are necessary.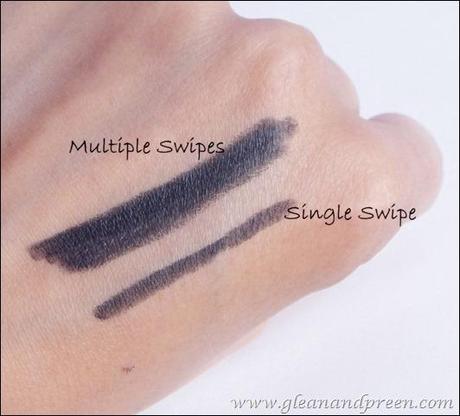 Smudge-proof? Yes it didn't smudge at all on water-line as well as on the upper lash-line.
Water – Proof? It doesn't smudge under water owing to it's smudge-proof factor but it does fade away. 
Wearing Bourjois Clubbing Contour Eyeliner on Upper Lashline and Waterline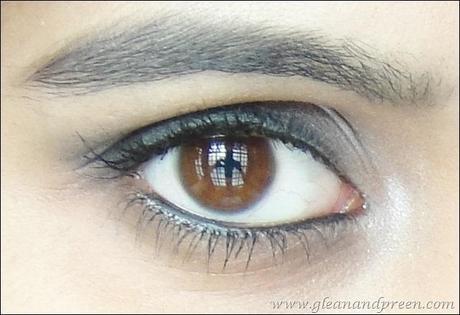 Lasting Power? Stays intact for 6-7 hours on the upper lash-line but it keeps fading from the water-line and settles into the lashes. You can see the last trace of it at the 5th hour. So though your eyes doesn't look completely bare it doesn't stay put on the waterline. The above picture is taken half an hour of applying the eye-liner and you can see the faded corners.
Cost Efficiency:  Efficient.
Final Note
  I definitely like the texture and the pigmentation of
Bourjois Contour Clubbing Waterproof Pencil
but I wish it stays for a longer time on the water-line. Not a disappointing purchase as it works amazingly well as a base for smokey-eye, but definitely it didn't have the quality I hoped for through the swatch judgment.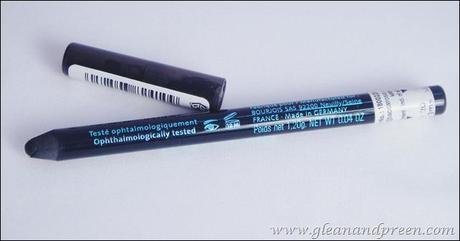 Dear Readers: Let me know your opinion about "Bourjois Contour Clubbing Waterproof Pencil in Black Party" in the 'Will You Buy It' section and share your feedback about the review through comments.
Did you check out the Ongoing giveaway?
Win free Kryolan TV Paint Stick in 303
Click to Enter: http://www.gleanandpreen.com/2013/03/sbs-monthly-favorites-giveaway.html