Bourbon Fudge Brownies with Spiced Pecans are rich, fudgy brownies made with baking cocoa, candied spiced pecans and a hint of Kentucky bourbon whiskey.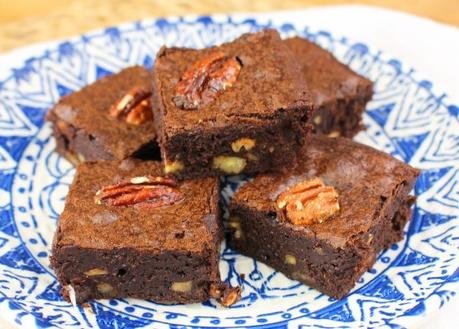 Bourbon Fudge Brownies with Spiced Pecans
By Sue Lau | Palatable Pastime
This post is sponsored on behalf of #Choctoberfest. Our generous sponsors Divine Chocolate and Imperial Sugar have provided us with products for recipe creation and a giveaway for our readers. As always, all opinions are my own.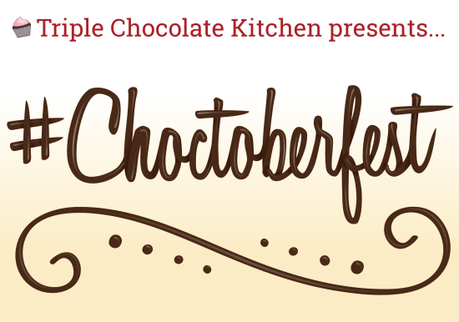 Baking with Imperial Sugar
My recipe of the day is for bourbon fudge brownies with spiced pecans which are made using sponsor product from Imperial Sugar. They graciously sent me several bags of their granulated sugar for use in recipe development.
These rich fudgy brownies are perfect served with a glass of ice cold milk or piled on a plate with ice cream, whipped cream, more nuts, and copious amounts of caramel and chocolate syrups for a decadent sundae treat.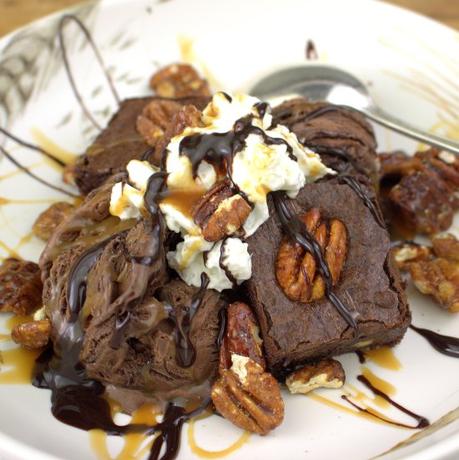 Besides the prizes you can win in the #Giveaway (enter towards the bottom of the page), Imperial is also having a contest on their page for those who want to enter (you can do so once per day). Click to Enter: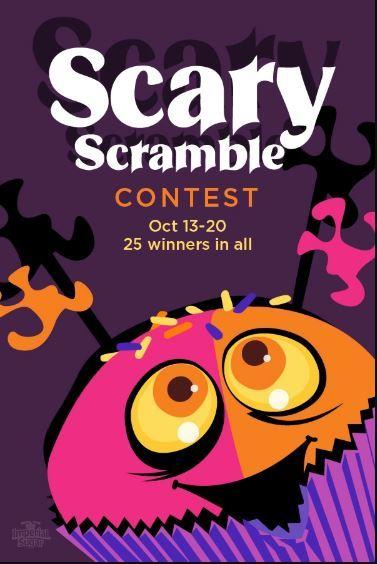 Imperial Sugar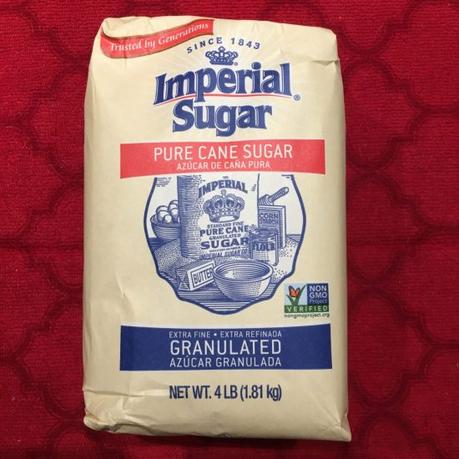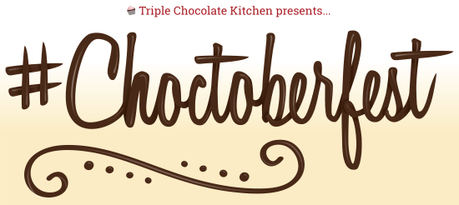 #Choctoberfest is an annual recipe-sharing event. I'm joining other food bloggers from around the world to create delicious chocolate recipes. This year, over 70 bloggers are joining together for a week full of chocolate cakes, pies, cookies, puddings, tarts, candies, and more. You can follow along by searching for the hashtag #Choctoberfest on Instagram, Pinterest, Facebook, and Twitter. Or, simply follow any of the participating bloggers listed below.We also have some awesome sponsors, who make #Choctoberfest possible every year. Our sponsors have banded together to put together a delicious prize pack worth over $400! Click this link to view more info about the prizes. It will be listed in that post, down the page.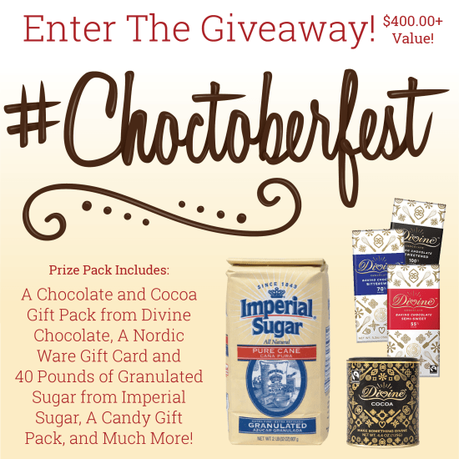 Entries from spam or inactive accounts are invalid. #Choctoberfest bloggers, sponsors, and their immediate families/households are not eligible to win. This giveaway is not affiliated with or sponsored by Facebook, Instagram, Twitter, or Pinterest.
You Might Also Like: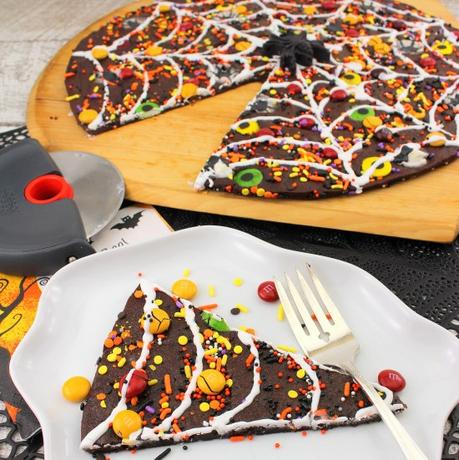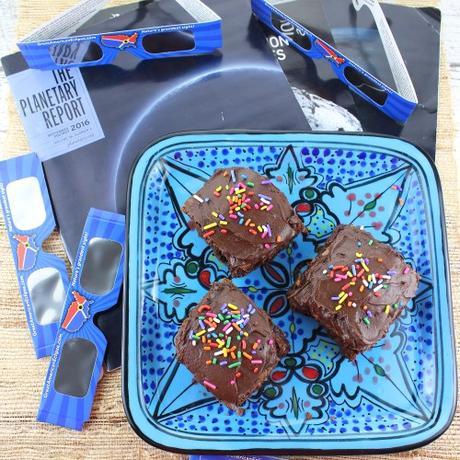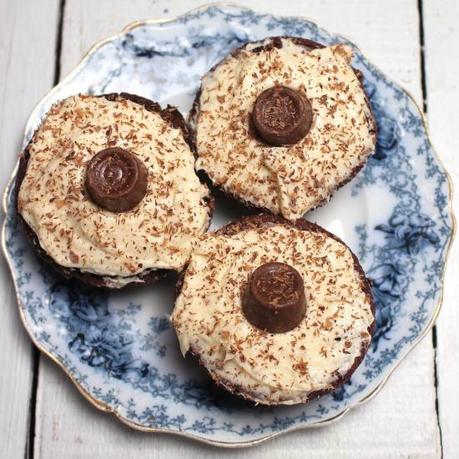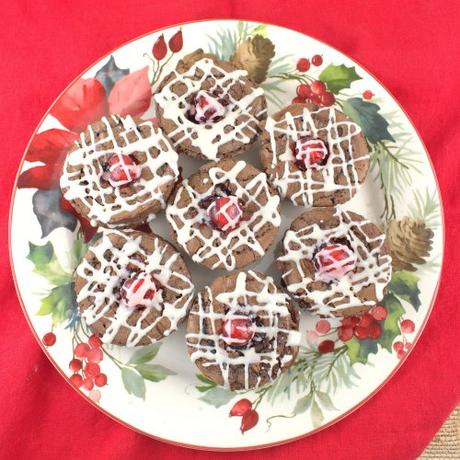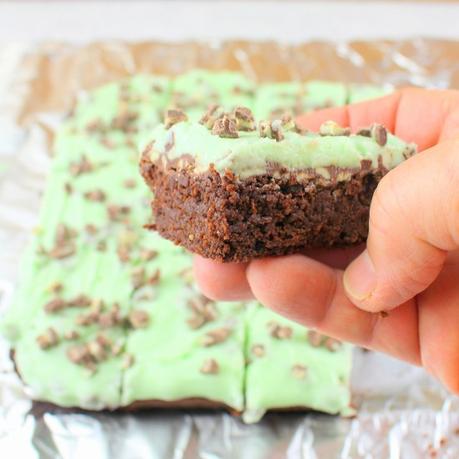 Make sure you check out the participating bloggers to see #Choctoberfest recipes throughout the week.
Here Are Today's Recipes!
Bourbon Fudge Brownies with Spiced Pecans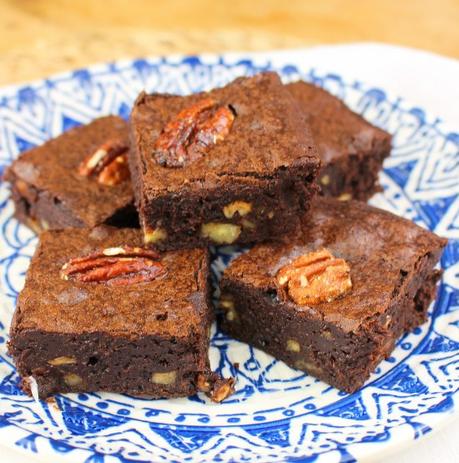 These particular brownies are adapted and inspired by a recipe from Alice Medrich. I have taken slight liberties with the ingredients to add the bourbon, which by adding more liquid required compensation in other areas. I did increase the cocoa. This may have also altered the baking time, which is accounted for to ensure a perfectly baked brownie (it was not done when her recipe would have expected it).
However, the brownies are really awesomely delicious and very chocolatey.The bourbon adds a hint but is not overwhelming. The nuts obviously are delish. You can use candied spiced or just candied plain- to add spice you would want to add a pinch of cayenne to your recipe. Or you can just buy them. I do have a recipe: Bavarian Sugared Almonds, which uses almonds but it is very simple to switch those out for pecan halves. Today I just used some I already had from the market.
Bourbon Fudge Brownies with Spiced Pecans
Bourbon Fudge Brownies with Spiced Pecans Dressed as a Sundae (Which I dubbed "Tantric Sex"...Ha!)
this.chocolate.is.over.the.top.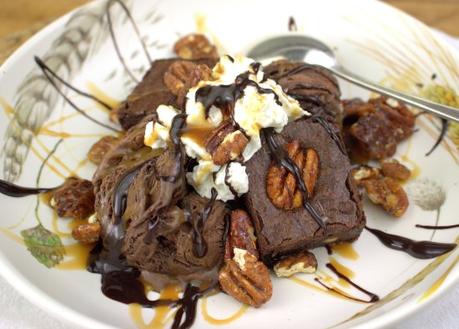 Bourbon Fudge Brownies with Spiced Pecans