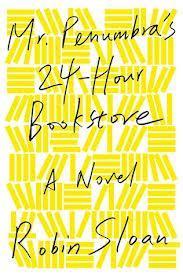 the book that made me rethink my life in all kinds of bizarre ways.
Hello fellow bloggers.  I hope your week is getting off to a good start and thank you for stopping by to share some time with me (over 500 followers now…that's a lot…you're all awesome).  Today I decided to have a different kind of post because there's been something weighing a little heavily on me and I figure what better place to unburden myself than the internet.  I mean, that's what all the cool kids are doing these days right?  Actually I can't take credit for this all on my own, I was inspired by a post on one of my favorite blogs Hardcovers and Heroines  (click the link to read the post for yourself) and thought if Allison was willing to share to total strangers it might be cathartic for me to do the same thing. (I was also strongly inspired by the book Mr. Penumbra's 24 Hour Bookstore but, well, I don't know, if felt kind of dumb to say I was inspired by a book to change the whole course of my life…then again, I guess that's kind of what we bibliophiles do every day).
Well, sad news first.  I did not get the teaching job I was hoping for and then had one of my interviews fall through in a rather unpleasant (and in my opinion not well handled) way.  To say the least I was disappointed, a few tears shed, but also there was this other feeling I didn't really want to name right away.  It was something like hope, or a feeling of possibility.  Being a new college graduate and still young the idea of being settled in a career is calming, but also restrictive.  What happens if I make the wrong choice?  What if I'm satisfied with my career but am missing out on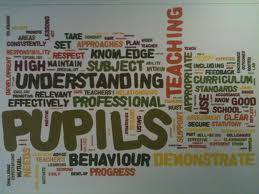 teacher words
what will really make me happy.
You see.  I don't really know anything about any other career other than teaching (other than my 9-year part-time retail career…and let me tell you that is not something I plan on doing for the rest of my life if I can help it).  Don't get me wrong.  I love teaching.  It's a noble profession and one I feel honored to be a part of.  Being able to participate in the education of young people is a remarkable experience.  So I tried to dig down into myself and figure out where all this uncertainty was coming from.
One of my peers was talking about why she wanted to be a teacher.  My answer to that question was always that I love English and I want to share that passion with people.  But do I have to be a teacher to live out that goal?  That's where the questions arise. Have I been boxing myself in because I wasn't thinking about the other options out there?  I don't really know.
So I decided to explore.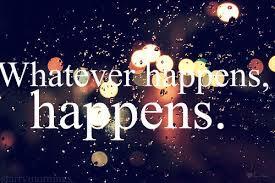 I'm not sure who created this image, but it's very cool. Props to you unknown source.
I'm a very religious person, although that characteristic rarely comes across on this blog, but I decided to say a prayer and dive into the internet to see what's out there.   I decided to expand my search outside my home town. And let me tell you, looking for jobs out of my comfort zone was very, very scary.  But then I saw a few postings on one of my favorite websites.  And let me tell you bloggers.  I got excited.  That the-planets-are-aligning-and-I-can't-believe-I-didn't-realize-this-kind-of-thing-was-a-job-before kind of excited.  Now, I'm a little nervous to reveal those job listings or the company because I know there's probably, liberally, a 10% chance or less of my even being considered for any of these job openings.  But that all consuming excitement, that idea of being part of the publishing process, getting content out to people, and revolutionizing the reading process… I've felt that for teaching in a few moments, when a student opens up and seems to get something, when I'm making a lesson plan I feel passionately about, but never quite this strong.
So now what? (no, seriously, I have no idea what to do).
I'm the kind of person that would be happy doing anything remotely related to books and language and writing.  It's not like my life happiness is at stake or anything, but it's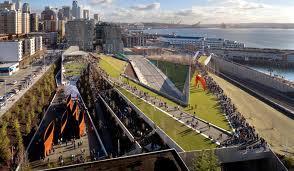 obligatory inspirational picture of random city.
thrown me for loop.  I put in my application for all the jobs I could find and wrote a cover letter talking about how that job makes me feel that the-planets-are-aligning-and-I-can't-believe-I-didn't-realize-this-kind-of-thing-was-a-job-before kind of excitement. Except in a little more professional language.  Now I guess I have no choice but to offer it up to God.  I truly believe, if perhaps because life would be too hard to get through otherwise, that if I open myself up to God, I'll be steered onto the right path, the path where I'll fulfill my potential and use all my talents and be happy.
It's the waiting that's tough though.  I believe that if I'm patient and willing to try, eventually I'll get to that place where I know things are right, but how do I know if I'm doing the right things to get there?
So, fellow bloggers, I'm asking you to join my on my quest.  It might end in total destruction.  It might end in spending the next 10 years at a part time job (because let's face it, smart or not, jobs are hard to come by).  It might end in molding minds and sharing my classroom with students I can't imagine my life without.  And maybe, just maybe, it'll end in a place I never expected.  Are you willing to tag along?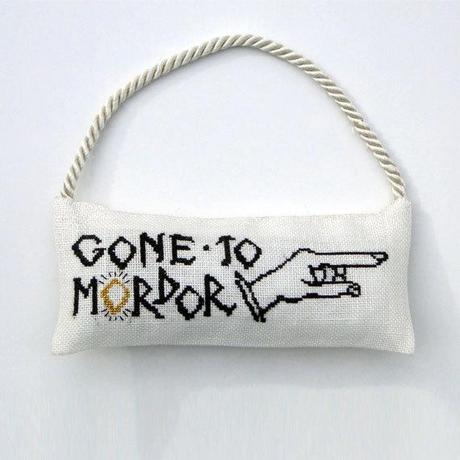 In true "Borrowed Inspiration" fashion, here's the sign I feel like I need to hang over my desk right now… Only $6.50 on Etsy and you can get it here.