Good morning bloggers! Today is the first day of grad school classes which I'm very excited about.  Although a little nervous too.  Being out of college as an "adult" with a degree is a little surreal and I'm still trying to adjust to life in the real world.  But it does feel (finally) like life is picking back up after the weird transition period after December graduation and the long-term sub job.
Hopefully that means more good things are on the horizon and this feeling of being in a permanent state of transition will be over soon.  Fingers crossed!
And now for today's borrowed inspiration.  Have a lot of spare change left over you don't know what to do with?  Well today's borrowed craft comes from "All Women Stalk" and gives you a place to use your pennies.
You need primer, paint, and Envirotex Lite.  Well that, a tray, and plenty of pennies.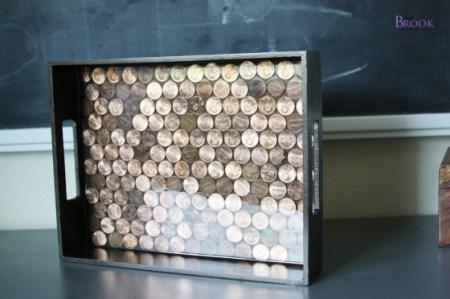 Of course, if you've spent any time on Pinterest you know there are plenty of other things you can do with your plethora of pennies.  And here's some more inspiration for spare change crafts.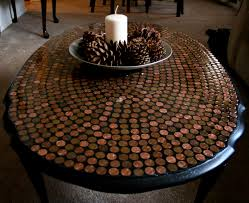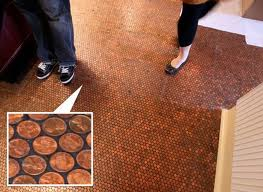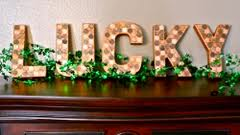 Have any of you tried some of these penny crafts?  Let me know how they turned out, or send me some pictures and I'll feature them on the blog!
Enjoy your week, read a good book and do something crafty!