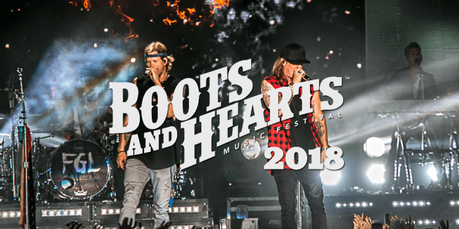 Boots and Hearts is one of the biggest weekends on our calendar every summer. We've been at each of the first six festivals, and are looking forward to lucky number seven in 2018.
And now we know who to start getting excited for as B&H have announced their first round of performers, including three headliners that will take the main stage and run the show at Burl's Creek.
We don't know which night each Florida Georgia Line, Alan Jackson, and Thomas Rhett will take the stage, but we'll be ready to share that info with y'all when it becomes available.
Now, let's have a look at the first six names on the Boots and Hearts 2018 artist roster...
Florida Georgia Line
Back again after a Sunday night gig as headliners, Florida Georgia Line, will hit the Boots and Hearts stage in front of tens of thousands of fans who should be in a party mood.
Yes, this is Florida Georgia Line, so there will be a whole bunch of people who complain about their return to the festival... but the truth is that Tyler and BK are headlining stars who know how to command a crowd, have a list of radio hits, and put on a show.
If we're lucky (fingers crossed) we'll hear the entire crowd singing along to H.O.L.Y. like we did in Toronto in 2016. It was an amazing live music moment, and we'd love to try to duplicate it at B&H 2018.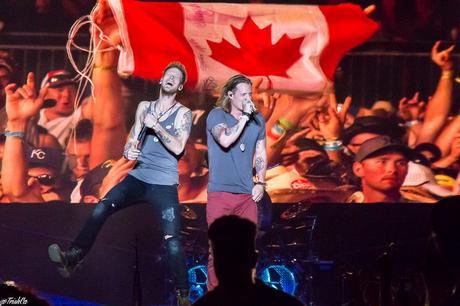 Alan Jackson
I'm not entirely sure that I've processed this news to its complete extent yet. True story.
Alan Jackson is one of the country music stars that shaped my fandom when I was young. I listened and learned and sang along... and as when he starts singing Chasin' That Neon Rainbow, Don't Rock The Jukebox, and Chattahoochee, I'll be the adult feeling like a kid who's singing along as loud as I can.
This is huge. Really big. I'm excited.
Thomas Rhett
In our Boots & Hearts 2018 predictions post I included Thomas Rhett as the bonus name... and we nailed it!
Rhett's Life Changes album will give him an expanded live library, and his showmanship and entertainment value are sure to get the crowd going. We know he loves to dance, and we're sure we'll see it on Crash And Burn, and we can't wait to hear new songs like Smooth Like Summer and Sixteen this August.
We said we wanted to see Thomas Rhett in a headlining role - and here he is.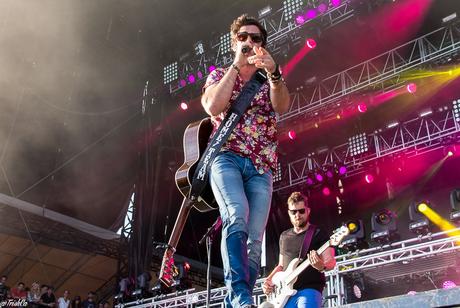 Billy Currington
Currington has 11 US Country Airplay #1 hits, and six other songs that made it into the Top 5 on the country music charts. He's been making music that's been hitting country radio since 2003, and we're finally going to see the Georgia native at Boots and Hearts this year.
We can't wait to sing along to Must Be Doin' Somethin' Right, People Are Crazy, and the Sam Hunt penned, We Are Tonight. It's gonna be fun!
Dallas Smith
One of the biggest country music stars in Canada is coming back to Canada's biggest country music festival... and it's going to be good.
We've seen Dallas Smith headline Thursday night's kick off party, we've seen him main stage as the evening crowd poured in, we've seen him play arenas and amphitheatre stages - and this dude rocks every stage.
Related: Side Effects Tour: Dallas Smith, The Cadillac Three and Friends Rock Oshawa
Be ready for the hits, high energy, and the chance to give some Canadian love to Dallas Smith next summer!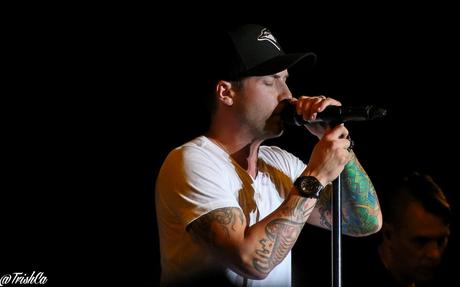 Brett Young
Here's another we got right in the prediction post... and man we're happy about it. Brett Young is an emerging star and he's got a ton of talent.
He's going to get up on that stage, and he's going to kill with songs like Sleep Without You, In Case You Didn't Know, and Like I Loved You. Be ready for it to get loud and happy and give you goosebumps when the country music loving crowd starts singing along.
Stay tuned for more names to be added to the Boots and Hearts 2018 lineup - and if you're wondering who else we predicted for next year, check out our 15 Boots & Hearts 2018 Artist Predictions.