It's a big morning for country music fans in Ontario with 16 new names added to the 2016 Boots & Hearts lineup!
There are personal highlights for me (DIAMOND RIO!!!) and some big names that people have been waiting to see on the B&H stage, plus acts that we've seen before and are very happy to see returning to the Boots & Hearts stages.
We're also excited to see emerging talent represented on this list, and while the Republic Live team has always shown us that they're willing to give young artists a chance, it's still awesome to see every year.
So, let's take a look at some of the highlights and what we think we can expect from these fine country music acts.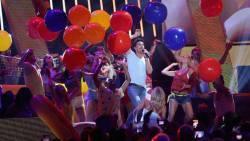 Jake is an artist that I am very very happy to see on this list. I can not wait to see him on stage in either jeans or board shorts, swaying and singing, and generally making sure we're all having a good time. My guess is that this is a set that's going to happen as the sun is getting ready to go down on us at Burl's Creek, and we can't wait for that barefoot blue jean night.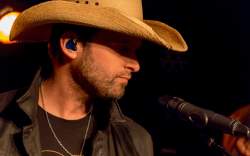 Mr. Brody is one of our favs here on the blog. We talked to him last summer while he was on his lunch break at the sawmill (building his own house) and watched him kill it
pre-game with the
Blue Jays. It's always a good time when he takes the stage, and the Boots & Hearts crowd has always shown that they love him. Here's hoping we get some whistle and ukulele this August!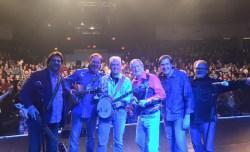 I LOVE Diamond Rio, I have since I was a boy, and I am thrilled to see them announced for B&H 2016. I've predicted them before, and here we are… I can not wait to hear tracks like One More Day, Meet In The Middle, Norma Jean Riley, How Your Love Makes Me Feel, and more! Don't mind me if I'm singing along to every single song in this set.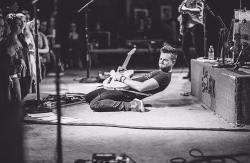 Chase Bryant is an artist on the rise… he's only 22, but already making a name for himself on the country music scene, and that's why he's on this list today. Chase has two Top 20 singles already, and we won't be surprised if there are 1 or 2 more before he gets to Boots & Hearts this summer.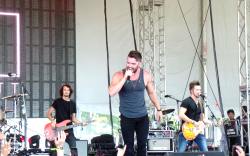 My man-crush is back baby! We were introduced to Dylan largely because of Boots & Hearts 2015, and it's been a great ride as a fan ever since. From our first Q&A he's been surprising us, and when he rocked the small stage last year the roof almost blew off the tent. Be ready for more of that in 2016 as the boy from Louisiana comes back to Ontario to make more fans, and to hear more ladies scream for him.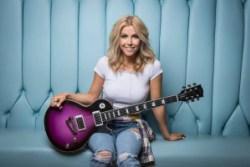 Speaking of crushes, have you heard Lindsay Ell play guitar? Because that alone is enough to make you stop and stare. Add her voice and you've got the reason she's coming to play ont he B&H stage. There's a chance the some of the 45,000 in attendance won't know what they're getting into when Lindsay plugs in, but they'll know exactly why they need to follow her when she's done!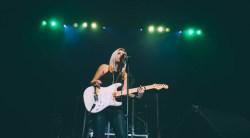 Raquel is going to get to introduce herself to a whole bunch of country music fans at B&H. With a sweet voice, the ability to command attention with just a guitar and microphone, and a smile on her face – Boots fans are going to be happy with this performance. We're willing to bet on that.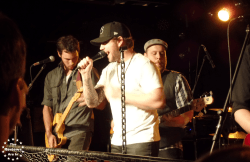 These guys?! Love it! We first saw River Town Saints opening for Kira Isabella at Canadian Music Week last spring… and now look at them. A Little Bit Goes A Long Way has people taking notice for all the right reasons, they fill the stage with sound when they get started, and the energy levels are going to be high from start to finish. This is a set that you need to circle on your schedule. Trust us.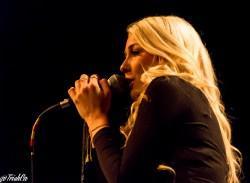 This announcement makes us happy! Madeline is awesome on stage and in person, and with a new album coming in 2016 we know that she's going to be ready to give the fans a show in the summer sun at Boots & Hearts. Here's hoping we get to meet up with the rising star for a little Honey Jack and conversation to talk about everything that she's got planned for the fans at this big show!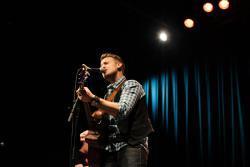 Representing the MDM stable of artists, David James is ready for his turn up on the stage this summer! With a new EP on the way, this Manitoba boy has been making waves with Some Hearts, and his hard work in the country music industry. We know that he already has a fanbase that's growing day-by-day, and by this summer David should have no problem at all with name recognition and entertaining the crowd.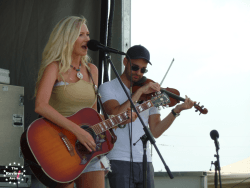 We love Lindsay. She's awesome. Oh, also she has some great music to share with the country fans, and we know that she loves to get up and put on a show. We've seen it before, we'll see it again, and this summer at Boots & Hearts a whole bunch of people are going to see it too. We're already planning a hangout with Lindsay to talk about the festival and just how great this is going to be!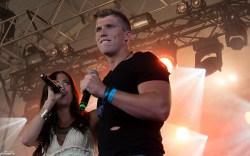 They're Back! Jenna and Stuart are becoming part of the Boots & Hearts DNA, and that's totally okay with us. Last year they did a great job getting the Thursday night kick off party started, and we know they're going to bring it again in 2016. There's also a strong chance that we see them grab the microphones to host the weekend on the main stage, and we'll probably get to hear their original Boots & Hearts track again this August.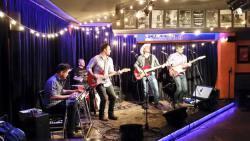 They've opened for Blake, Reba, Miranda… they've played Big Valley Jamboree, Dauphin CountryFest – and now The Dungarees are ready to at Boots & Hearts 2016 to their list of big show accomplishments. These 5 boys look like they mean business… and at B&H thousands of us are going to see exactly what they're brining to the party!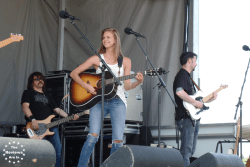 We saw Kaitlin last summer at Steak Stock in Ajax, ON and were really impressed with everything she brought to her set. She's got the guitar, the songs, the smile, the energy, and you can tell that she really loves being up on the stage with the crowd in front of her. The Boots & Hearts crowd will be bigger than the one at the race track, and we're excited to see how she responds!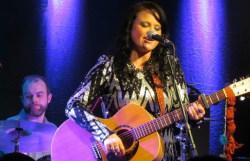 The CMAO nominated Lawrenson is coming to Boots & Hearts, and y'all should be happy about that. Brea has been performing her songs, writing new songs, recording songs, and continuing the cycle with the passion it takes to make it in country music. It's great to see more Ontario music added to the lineup and we are happy that Brea Lawrenson is part of this list.
❤️MacArthur Clark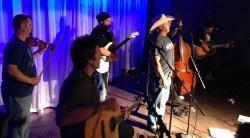 All the way from Peterborough, ON MacArthur Clark are coming back to Burl's Creek after taking the stage for both WayHome and B&H in 2015. The boys offer a offers an new take on traditional Country, R&B and a touch of Gospel that we know the Boots & Hearts crowd can get into… that's why they're coming back again in 2016!