Tim Hicks
Boots & Hearts kicked off on the Front Porch Stage Thursday night, much to the delight of thousands of country music fans who made the trip to Bowmanville for the extra night of music and partying.
2nd on stage Thursday night was Tim Hicks, an emerging artist who has been nominated for the 2013 CCMA Rising Star award and has his debut album set for release on August 27th. Hicks put on a helluva show for the fans crowded around the stage. His brand of country is high energy, fun and includes a lot of shout outs to parties and beer. Check out Stronger Beer as a great example. It's the kind of music that puts new country fans in a good mood.
Hicks played a great set including covers of Outkast's Hey Ya and Willie Nelson's On The Road Again. He also issued a Twitter challenge to the fans with the offer of a free t-shirt to the best tweet he got with the #throwdown hashtag. This guy is going places. Watch him!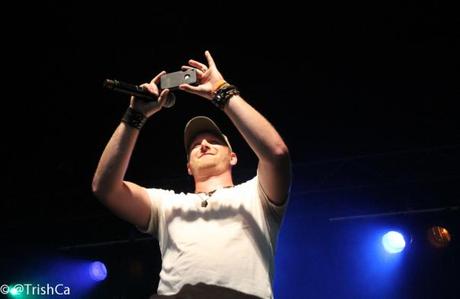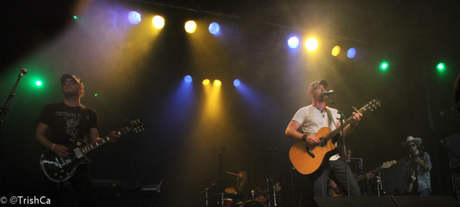 Chad Brownlee
Chad Brownlee was selected 190th overall by the Vancouver Canucks in the 2003 NHL Draft. But when injuries sidelined his hockey career he turned his attention to the guitar that he'd been playing for almost as long as he'd been skating and decided to make a go of country music. It worked.
Brownlee took the main stage at Boots & Hearts on Saturday afternoon in jeans, a t-shirt and a backwards baseball cap and immediately had the crowd in the palm of his hands. With the sun shining and the grounds dried up from Friday's downpour, the fans were ready for a good time and Chad delivered. His guitar heavy sound filled the air and his energy transferred from the stage to the ground.
The best sing along moment of Brownlee's set came during Hood Of My Car and I have no doubt that with more albums, singles, videos and festival sets like he played on Saturday, Chad Brownlee will have many more moments like that to look back on in his career!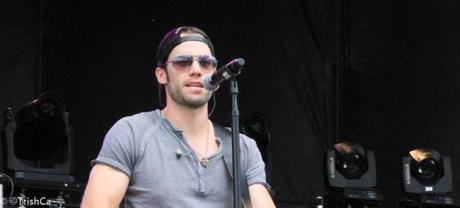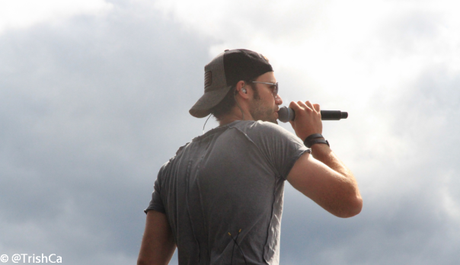 High Valley
The brothers Rempel (Brad, Bryan and Curtis) that make up High Valley took to the Boots & Hearts Main Stage on a sunny Sunday afternoon and did a great job of warming up the crowd for a day of music and dancing. Opening up with I Will Stand By You the fans were engaged instantly, singing along and putting their hands in the air.
All 3 boys can play their instruments (Brad: Guitar, Bryan: Bass, Curtis: Mandolin) as well as sing with smooth harmonies on every track. And they love to play to the crowd which was evident when they covered Paul Brandt's When You Call My Name, One Direction's What Makes You Beautiful and The Backstreet Boys' I Want It That Way (in Low German) all of which drew huge cheers from the crowd.
This is a good looking and good sounding band with a bright future ahead of them. I have a feeling that this won't be their last festival. And that the ones coming up will have them featured more and more prominently.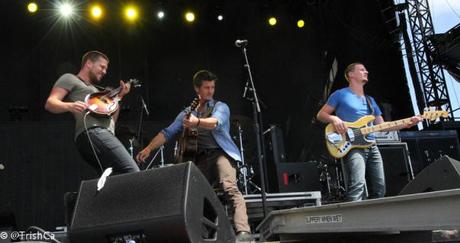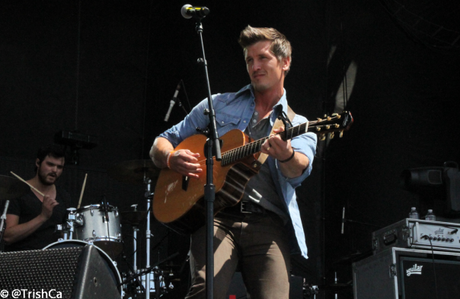 Aaron Lewis
Aaron Lewis became famous as the front man of the band Staind. A rock and roll outfit that topped the charts 5 times. But now Lewis has gone country. And classic country at that. With a sound that would fit on playlists with the country stars that your grandparents listened to, he is a genuine throwback. In fact, he sang with Charlie Daniels and the late George Jones on Country Boy.
With a heavy steel guitar sound and slow, story telling lyrics and a voice that drips with country music it's hard to believe that Lewis ever sang anything else. It will be interesting to see if he continues to make country records or goes back to Staind. Maybe, if Aaron Lewis fans are lucky, he'll do both.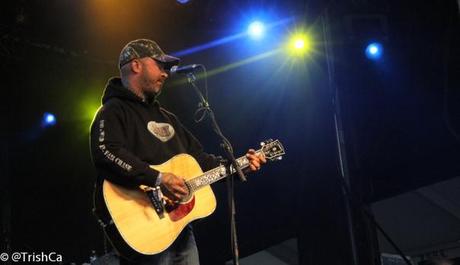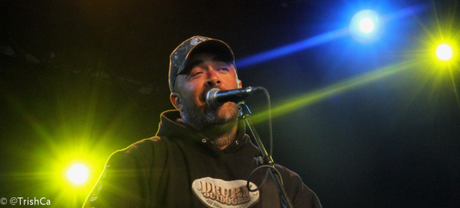 Jason Blaine
Jason Blaine started playing guitar at age 8, caught my attention with his single, Rock In My Boot in 2007 and has been a rising star in country music ever since. On Sunday he hit the Main Stage at Boots & Hearts and did a fantastic job of getting the crowd pumped up and loud for the headliners to come with his music, enthusiasm and engagement.
Jason looked like he was the happiest guy in the world when he was up on the stage. Or the catwalk where he spent a lot of time during his set. And with a new record, Everything I Love, out now – it's easy to see why he's happy. There's also the CCMA nomination for Songwriter of the Year that might have him in a good mood. And of course, he won Single of the Year in 2012 for They Don't Make Em Like That Anymore. It's been a positive run lately for Jason.
No matter the reason, Jason Blaine put on a great show Sunday playing old hits, new music and generally being excited and enthusiastic from start to finish. I'll tell you what, he would be a great get for any country festival in the next decade or so! Good luck at the CCMA's Jason, we'll be cheering for you again this year.