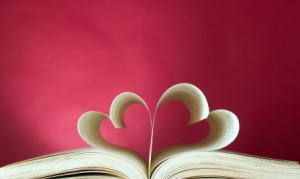 Learning to read as a child was one of the most exciting events in my young life and I didn't waste any opportunity to read aloud to any adult friends of my parents that I could find. I'm sure these long-suffering adults weren't quite as pleased with my new found skill as I was, but they smiled nicely and seemingly listened intently, so I was happy.
To me there seemed to be something almost magical about being able to pick up any book I wished, and to be able to explore the contents all by myself. Moreover these books often whisked me away to exciting places, an adventure along the coast looking for smugglers with a band of trusty friends, a farm where I could share the chores with siblings or a ballet school where I could dance to my heart's content. To an only child, who didn't have the daily rough and tumble with brothers, sisters or cousins, these books provided both a learning experience and an escape.
Books still provide this escape for me and I can disappear into another world when I am reading. Often, much more than film or television, a book allows you to create a clear picture in your imagination that is very personal to you. That is why sometimes books which are made into films can in turn be either hugely rewarding, or hugely disappointing to different people, depending how closely they match the original vision we held when we read the book.
Reading allows our imagination to run free and it lets us explore facets of our personalities that we might not get to do in everyday life. For example if you love crime fiction you can solve the case with Miss Marple or if you want to be whisked away to another place and time, you can explore the detail of 18th Century England with Jane Austen.
We now have even more choice about how and where we read, in the usual paper format or on our e-reader, which allows us to take transport literally hundreds of books in our pocket. Whichever way we access fiction though, the joy of the written word remains the same, and for me books will always remain a magical place.