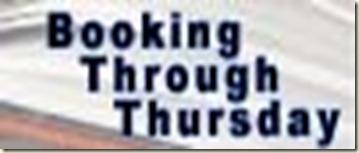 hosted by Booking Through Thursday   This week's question:  

What's the last book that made you spring to your feet, eager to spread the word and tell everyone how much you enjoyed it?

  The best perk about being a book blogger is being able to do this with EVERY good book I read. But that answer would be a cop out, right?
So if I had to pick, my most recent one (aside from those I haven't published reviews for yet) is probably Stung by Bethany Wiggins.
I really loved the book and no one was really talking about it, yet. My love for it seemed to happen just as I was noticing people talking about how dystopian novels are too alike these days, especially in terms of the conflict in them. It was perfect timing for me to have read and loved Stung, because I was able to promote it. While it's more post apocalyptic than dystopian, there were dystopian elements and conspiracy/cover-up issues in Stung.
Sick of the same old reasons why the world ended and why the new government came about? Read Stung. Tired of the same old paranormal and supernatural creatures hanging about in YA fiction like vampires, wolves, or zombies? Read Stung. Tired of wimpy heroines? Read Stung. Not into insta-love? Read Stung. Tired of the main character knowing too much about how evil the government is or the inner workings of it? Read Stung. I mean, I could go on. The premise was unique, so creative, and incredibly interesting.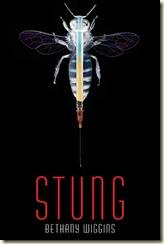 Cover links to Goodreads

  Here's my review for more awesomeness: Review – Stung by Bethany Wiggins
Whenever I love a book that no one else seems to be talking about, I make it a point to talk about it, recommend it, and try to get it out there.