This is our first tour, so I'm sure I'll mess something up-- don't be shy on corrections or suggestions! :)
For tour hosts that post on time: you will be entered to win a book (of up to $20.00) from your wishlist! You get three entries for a review of book 2, five entries if you do a review of both books, two entries for an author interview, and one entry for a book spotlight. The winner will be announced at the end of this tour. Both books are pretty short, but if you can't do a review I really hope you can do something else! Good luck and happy reading!
Okay, this book tour will run from Friday, March 29th to Sunday, April 7th.
We have mobi & epub e-book formats available.
There will be some kind of giveaway, but she hasn't told me if it will be tour-wide, one per stop, or at SOME stops. I'll let you know when I find out.
This tour starts in 28 days, short notice I know, but we need as many tour hosts as possible. We need reviews, book spotlights, and author interviews. After you email me, I will reply with the book(s) if you are reviewing-- so you don't have to wait! :) I check my emails like a madman! :P
 I'm actually really nervous about this, being my first tour and all. Help me out, peeps! ;) Be a part of our FIRST TOUR EVER! We're making history! Come make it with us! :)
HOW DO I SIGN UP, YOU ASK?
Simple! First sign up to be a tour host under the tab at the top of this blog called "FanGirl Book Tours".
Then:
Email me at: tourwithfangirl_hostess(at)yahoo(dot)com
With your blog name, web address, at least three preferred dates, the type of post you want. Also, if you're reviewing: I need to know if you want to review book 1&2 or just book 2 AND I need to know if you want mobi or epub files.
About the books:
Book 2, Groomed for Murder, is the book on tour. If you'd like to do a review, you can review book 1&2 or only book 2.
(Going to the Dogs #1:) Leashed: Est. page #: 79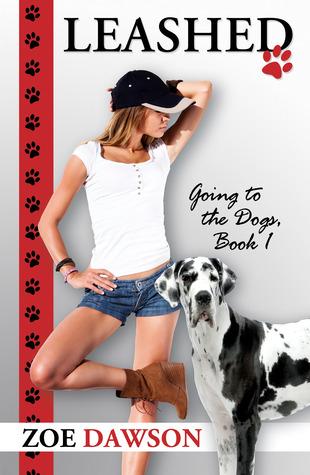 First book in the Going to the Dog series and is a short novella at 26,000 words.
Jack has some 'splainin' to do!
That's right! Callie Lassiter's normally well-behaved Great Dane Jack has run off and done the wild thing with the neighbor's dog. It must be puppy love! It's doubly embarrassing since she's a professional dog trainer. Of course, the neighbor would have to be hot, hot nightclub owner bad boy Owen McKay, just the kind of man Callie is determined to avoid.
Owen's comfortable with his playboy status and the hype in the media. But the ground moves beneath his feet when he gets an eyeful of the girl next door. The Dog Whisperer never looked this good! How can he convince this wholesome honey that his player days are behind him? Maybe Jill, his Great Dane can help him with this dilemma now that she's pregnant and Callie's dog is to blame.
Is this bad boy a bad bet?
(Going to the Dogs #2:) Groomed For Murder: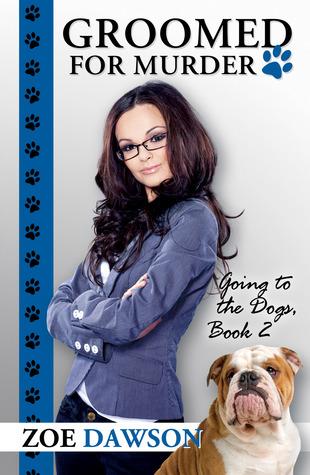 Est. page # (by Amazon): 190
Can a dog have a bad hair day?
Brooke Palmer owns Pawlish, an exclusive doggie spa and grooming business in upper Manhattan, but when a client's champion poodle gets a bad poodle cut and has to undergo therapy to recover, the client sues. The lawyer they send is drop dead gorgeous, but Brooke won't be wooed by a corporate shark in a sharp suit.
Corporate lawyer Drew Hudson has better things to do then take on this ridiculous lawsuit, but since he works for the client's husband, he has no choice. After meeting the beautiful, sweet-tempered owner, he can't keep his mind on the silly case. But when the client turns up dog gone dead, Brooke may be a conflict of interest when she's charged with the murder. All Drew wants to do is prove that this sexy entrepreneur is not dangerous, except to his heart.
Can she take a chance on him?


 Author's website is here.
Author's page on Amazon is here.
Author's page on Goodreads is here.
The post on my blog about this is here.

Thanks for visiting us! If you like to read and review books, don't forget to sign up as a tour host for FanGirl Book Tours! Details on our blog under the "FanGirl Book Tours" tab. Oh, and the service is FREE! Any interested authors? (::