BOOK STAND 
is a blog feature that provides a digest of latest news and information on book releases, book launches, book deals, book trends, author sightings, film adaptations and anything else happening behind and beyond the world of literature.
JACQUELINE WOODSON WINS NATIONAL BOOK AWARD FOR 2014
Jacqueline Woodson wins the National Book Award for Young People's Literature for her story, Brown Girl Dreaming. She bested Eliot Schrefer for Threatened, John Corey Whaley for Noggin, and Deborah Wiles for Revolution.
Jacqueline Woodson is a writer of children's and young adult fiction best known for books including Miracle's Boys, which won the Coretta Scott King Award in 2001 and her Newbery Honor titles After Tupac & D Foster, The Other Side, Feathers, Show Way, and Locomotion.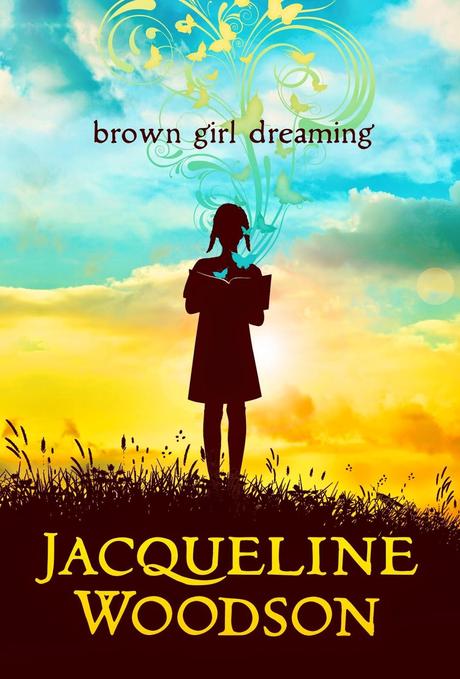 BROWN GIRL DREAMING
by
JACQUELINE WOODSONPUBLISHER.
Nancy Paulsen Books
RELEASE DATE.
August 28, 2014

SYNOPSIS.

Jacqueline Woodson, one of today's finest writers, tells the moving story of her childhood in mesmerizing verse.




Raised in South Carolina and New York, Woodson always felt halfway home in each place. In vivid poems, she shares what it was like to grow up as an African American in the 1960s and 1970s, living with the remnants of Jim Crow and her growing awareness of the Civil Rights movement. Touching and powerful, each poem is both accessible and emotionally charged, each line a glimpse into a child's soul as she searches for her place in the world. Woodson's eloquent poetry also reflects the joy of finding her voice through writing stories, despite the fact that she struggled with reading as a child. Her love of stories inspired her and stayed with her, creating the first sparks of the gifted writer she was to become.
THE DUFF TRAILER IS HERE
CBS Films has finally released the much anticipated trailer of The DUFF. The Designated Ugly Fat Friend, or The DUFF is based on a best-selling young adult novel of the same title from author Kody Keplinger. Check out the trailer:
The DUFF is set to release sometime in 2015. The film stars Mae Whitman, Robbie Amell, Bella Thorne, Ken Jeong, Skyler Samuels and Bianca Santos.
COVERS UNVEILED
Here is a selection of recent cover reveals of upcoming titles in the young adult and new adult literature.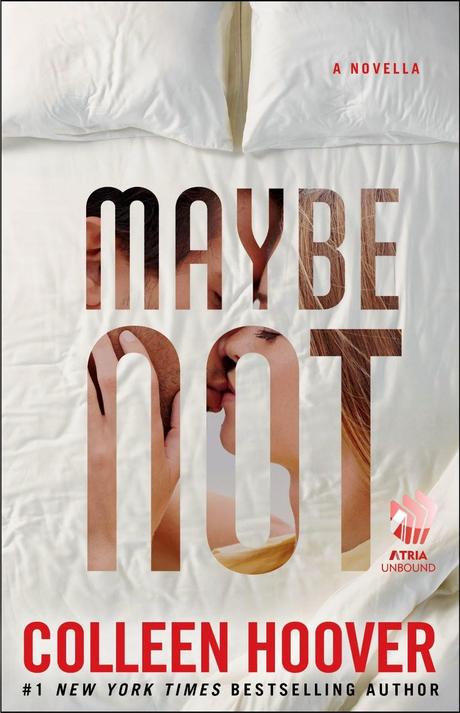 MAYBE NOT by COLLEEN HOOVER
RELEASE DATE.
November 24, 2014
PUBLISHER.
Atria Books
PRE-ORDER.
Amazon

SYNOPSIS. Colleen Hoover, the New York Times bestselling author of Maybe Someday, brilliantly brings to life the story of the wonderfully hilarious and charismatic Warren in a new novella, Maybe Not.


When Warren has the opportunity to live with a female roommate, he instantly agrees. It could be an exciting change.


Or maybe not.


Especially when that roommate is the cold and seemingly calculating Bridgette. Tensions run high and tempers flare as the two can hardly stand to be in the same room together. But Warren has a theory about Bridgette: anyone who can hate with that much passion should also have the capability to love with that much passion. And he wants to be the one to test this theory.




Will Bridgette find it in herself to warm her heart to Warren and finally learn to love?




Maybe.


Maybe not.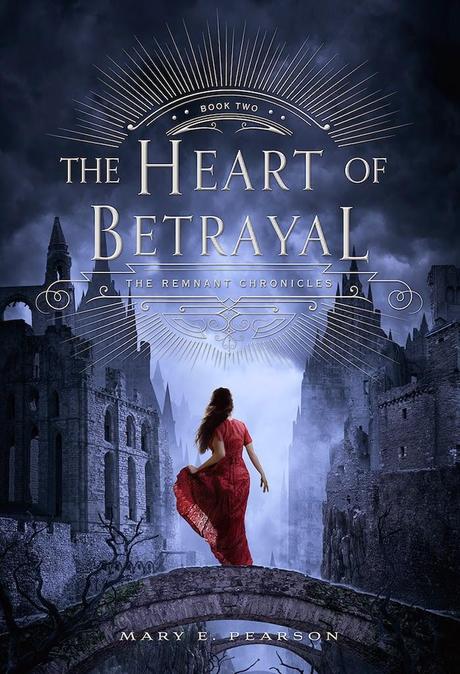 THE HEART OF BETRAYAL
by
MARY E. PEARSONRELEASE DATE.
July 7, 2015
PUBLISHER.
Henry Holt and Co.
PRE-ORDER.
Amazon

SYNOPSIS. Intrigue abounds in this hotly anticipated sequel to The Kiss of Deception.


Held captive in the barbarian kingdom of Venda, Lia and Rafe have little chance of escape. Desperate to save her life, Lia's erstwhile assassin, Kaden, has told the Vendan Komizar that she has the gift, and the Komizar's interest in Lia is greater than anyone could have foreseen.




Meanwhile, nothing is straightforward: there's Rafe, who lied to Lia, but has sacrificed his freedom to protect her; Kaden, who meant to assassinate her but has now saved her life; and the Vendans, whom Lia always believed to be barbarians. Now that she lives amongst them, however, she realizes that may be far from the truth. Wrestling with her upbringing, her gift, and her sense of self, Lia must make powerful choices that will affect her country . . . and her own destiny.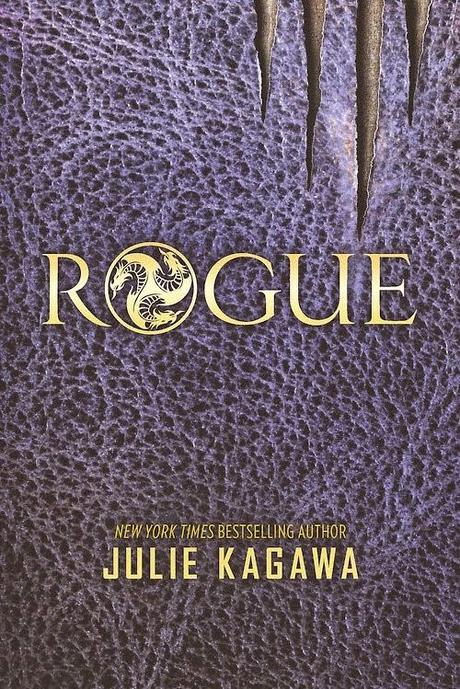 ROGUE by JULIE KAGAWA
RELEASE DATE.
April 28, 2015
PUBLISHER.
Harlequin Teen
PRE-ORDER.
Amazon

SYNOPSIS.

Ember Hill left the dragon organization Talon to take her chances with rebel dragon Cobalt and his crew of rogues. But Ember can't forget the sacrifice made for her by the human boy who could have killed her--Garret Xavier Sebastian, a soldier of the dragonslaying Order of St. George, the boy who saved her from a Talon assassin, knowing that by doing so, he'd signed his own death warrant.




Determined to save Garret from execution, Ember must convince Cobalt to help her break into the Order's headquarters. With assassins after them and Ember's own brother helping Talon with the hunt, the rogues find an unexpected ally in Garret and a new perspective on the underground battle between Talon and St. George.




A reckoning is brewing and the secrets hidden by both sides are shocking and deadly. Soon Ember must decide: Should she retreat to fight another day . . . or start an all-out war?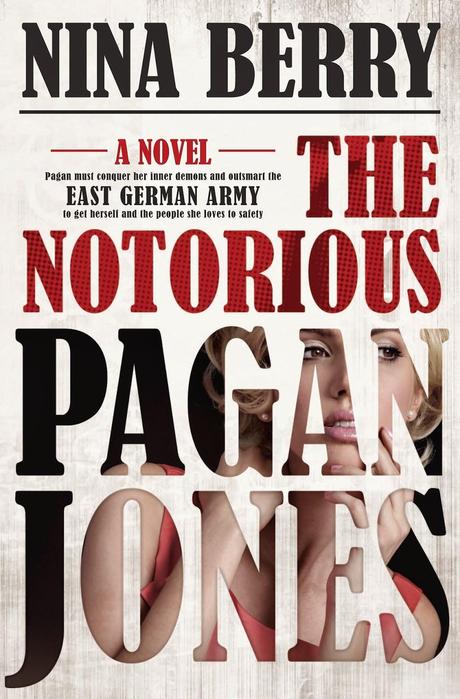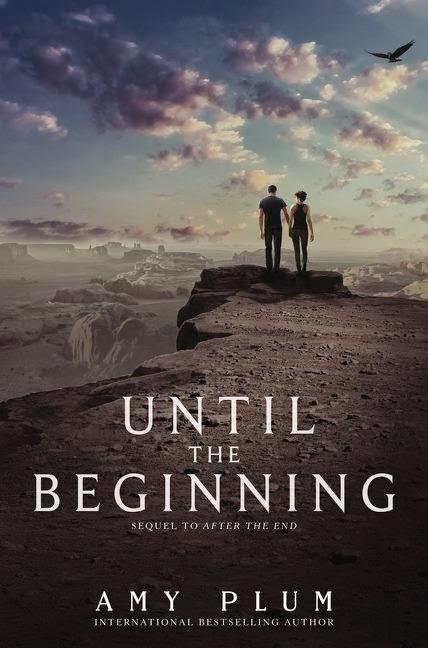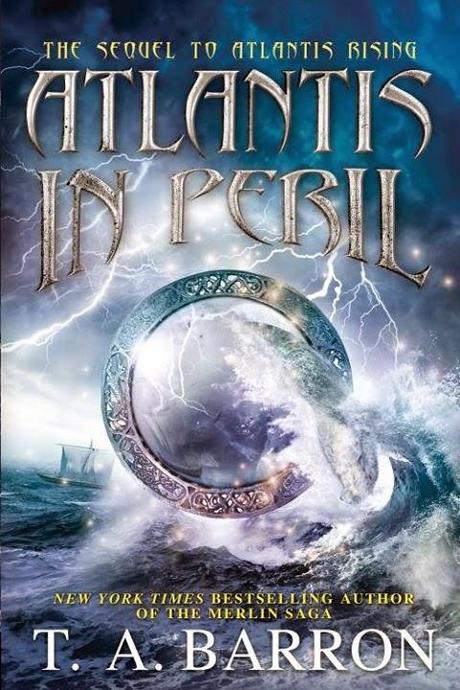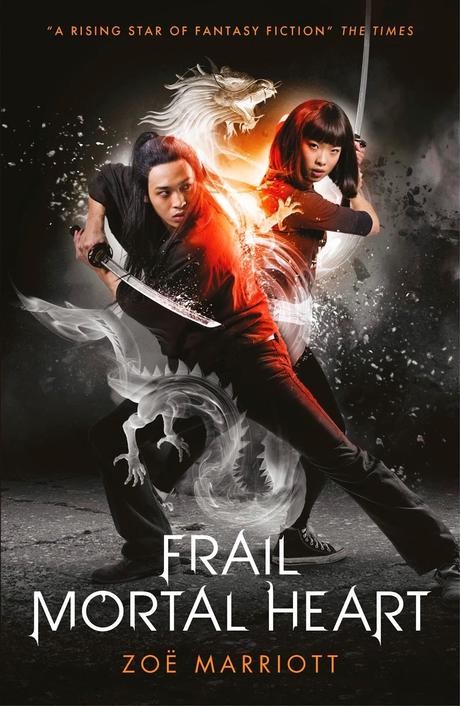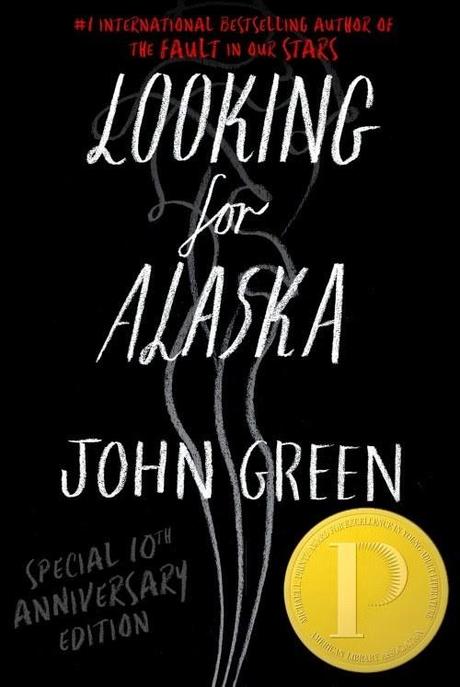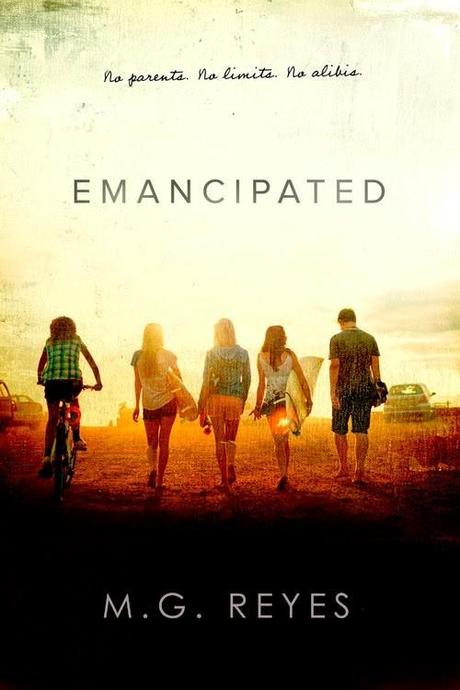 BOOK DEALS
Here is a selection of recent book deals.
Liesa Abrams at Simon Pulse has acquired world rights to
Christopher Pike
's young adult novel,
Strange Girl
. The novel is told from the perspective of a boy in love with a mysterious girl who seems to have an unearthly ability to heal, but the ability carries quite a cost. Christopher Pike is a best-selling children's and young adult fiction author. He is represented by Jennifer Unter.
Strange Girl
is scheduled for December 2015 publication.
Andrew Harwell at HarperCollins has acquired world English rights to
Karen Hattrup
's
Pretty Boy
and a second untitled novel. The novel begins as Frannie eavesdrops on her parents fighting, she discovers that her cousin Truman is gay, and his parents are so upset they are sending him to live with her family for the summer. When he arrives, they embark on an extraordinary eight weeks, a summer marked by slowly unraveling secrets. Karen Hattrup is represented by Steven Chudney at the Chudney Agency.
Pretty Boy
is scheduled for a 2016 publication.
Regina Griffin at Egmont USA has acquired
Cindy Trumbore
's debut novel,
The Innkeeper's Daughter
. The novel is set in the mid-sixth century, when the clash between paganism and Christianity was at its height. It retells an epic Irish legend, in which an innkeeper's teenage daughter is swept up in court intrigue, a dark prophecy, and a choice between honor and love. Cindy Trumbore is the co-author of the Sibert Medal-winning
Parrots Over Puerto Rico
. She is represented by Susan Cohen at Writers House.
The Innkeeper's Daughter
is scheduled for Spring 2016 publication.
Stephanie Lurie at Disney-Hyperion has bought North American rights to
Sarwat Chadda
's middle grade fantasy,
Shadow Magic
and its untitled sequel, writing under the name Joshua Khan. The story is set in a world ruled by six ancient Houses of Magic where the princess of the House of Shadow joins forces with an outlaw boy and a giant bat on a dangerous quest to save her land. Sarwat Chadda is the author of the
Ash Mistry Chronicles
. He is represented by Sarah Davies at Greenhouse Literary Agency.
Shadow Magic
is set for summer 2016 publication and its untitled sequel is set for summer 2017 publication.
Emily Easton at Crown has bought world rights for 
Sarah Beth Durst
's young adult novel, 
Fire and Heist
. The novel is about a girl with a big secret who comes from a family of were-dragons and must steal their first treasure hoard to gain power and acceptance. But while attempting her first heist, she uncovers a dark truth about the were-dragon society that is more valuable--and dangerous--than any gold or jewels. Sarah Beth Durst is a children's and young adult fiction author. She is represented by Andrea Somberg at Harvey Klinger.
Fire and Heist
is set for summer 2016 publication.
Lisa Sandell at Scholastic has bought world rights for
Matthew J. Kirby
's debut young adult novel,
A Taste for Monsters
. The novel is about a disfigured teenage girl who befriends real-life Elephant Man, John Merrick in 19th-century England while the Jack-The-Ripper murders are taking place. Matthew J. Kirby is a PEN and Edgar Award winner. He is represented by Stephen Fraser at the Jennifer DeChiara Literary Agency.
A Taste for Monsters
is set for spring 2016 publication.
Kristen Pettit at HarperCollins has acquired world rights for
Robin Talley
's As I Descended. The novel is a retelling of Macbeth set at a contemporary Virginia boarding school. It centers around a lesbian couple who set out to dethrone the school's resident Mean Girl, only to find themselves struggling to hang onto their sanity and their lives when they accidentally summon a trio of brutal, manipulative ghosts. Robin Talley is the author of Lies We Tell Ourselves. She is represented by Jim McCarthy at Dystel & Goderich Literary Management. As I Descended is scheduled for summer 2016 publication.
Annette Pollert-Morgan at Sourcebooks Fire has acquired world rights for
Stacie Ramey
's debut novel, The Pact. The novel centers on two sisters who vow to take their lives together. Told from the perspective of the sister who lives, the teen spirals into grief, prescription pill abuse, and mysterious visions, which lead her to uncover unexpected secrets. Stacie Ramey is represented by Nicole Resciniti at the Seymour Agency. The Pact is scheduled for fall 2015 publication.
Ruta Rimas at McElderry Books preempted world English rights to
Sarah Fine
's two untitled young adult fantasy novels. The novel is about a sixteen-year-old who has been training her whole life to become queen and finds that, when coronation day arrives, she has not inherited the magical powers of her predecessor. She is cast out and powerless; her only redemption is to search for the person who did inherit the former queen's magic. Sarah Fine is best known for her novels Of Metals and Wishes (Simon & Schuster) and Scan (Penguin). She is represented by Kathleen Ortiz of New Leaf Literary & Media, Inc. The untitled first novel is scheduled for spring 2016 publication.
Andrea Cascardi at Egmont USA has bought the North American rights for
Amy Allgeyer Cook
's contemporary young adult debut novel,
Water for Starfish
. Pitched as an Erin Brockovich story set in coal country, the novel revolves around seventeen-year-old Liberty who is sent to live with her grandmother in Kentucky after her mother is arrested during a protest. Liberty discovers that the water has turned orange and starts questioning whether the new mining process might be the cause, opening a pandora's box of problems. Amy Allgeyer Cook is represented by Danielle Chiotti at Upstart Crow.
Water for Starfish
is set for 2016 publication.
Julia Maguire at Knopf has bought the world English rights for
Sarah Everett
's Everyone We've Been and a second untitled novel. The novel is about a girl whose heart is broken so badly she resorts to having her memories erased. Sarah Everett is represented by Suzie Townsend of New Leaf Literary. Everyone We've Been is set for fall 201 publication.
Sources: Galley Cat, Goodreads, Publishers Weekly, and YA Interrobang.