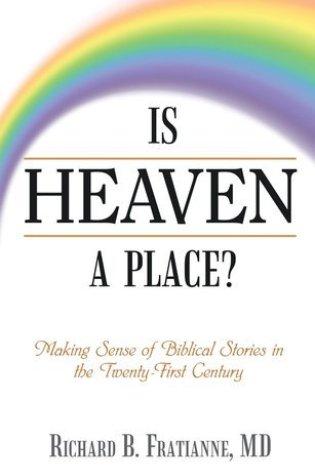 Is Heaven a Place? Making Sense of Biblical Stories in the Twenty-First Century by MD Richard B Fratianne, Richard B. Fratianne
Published by Archway Publishing on May 14, 2018
Genres: Biblical Studies, Christian
Pages: 202
Format: Paperback
Goodreads
Buy on Amazon



Technological advances evolve at an astonishing rate, and this new appreciation of science is forcing many to abandon faith values entirely. Social media distributes a wide array of information, including secular ideals that have limited or no validity. Traditional faith values are being lost because they are perceived as having no valid application in today's society.
In Is Heaven a Place?, author Dr. Richard B. Fratianne offers a new look into selected passages of the Bible to help Christians of all faiths gain a deeper insight into the modern application of the words and actions of Jesus and the prophets. By viewing Biblical stories and events as metaphors, he shows how to live faith values effectively in this emerging, technology driven, and progressively unethical society.
Taking a more meaningful look at the Bible, Is Heaven a Place?re-energizes Christians, especially young adults, in their faith practice and enhances the spiritual energy of their lives. Dr. Fratianne presents modern applications to scriptures meant to stimulate thought, reflection, and prayer by all religious leaders and lay people.
---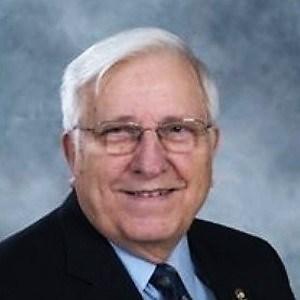 Richard B. Fratianne, MD, is Director Emeritus of the Comprehensive Burn Care Center at MetroHealth Medical Center. Dr. Frat, as he likes to be called, graduated from Western Reserve University with a BS and MD, and took his surgical and fellowship training at Cleveland City Hospital, now called MetroHealth, a teaching hospital of CWRU, where he has spent his entire career. Dr. Fratianne was the founding Medical Director of the Burn Center in 1969, a position he held until his retirement in 2001, as well as the first Medical Director of Life Flight. He joined the ABA in 1970.
Dr. Frat served on the Case Western Reserve University Senate and was Chairman of the Faculty Council. Currently Emeritus Professor of Surgery, he has 175 publications plus 10 book chapters related to the physiology of shock, tissue cultured skin equivalents, early enteral feedings, early excision and grafting, trauma care, medical ethics, and end of life issues. He has also authored a book titled From Cinders to Butterflies, a Journey to Healing which describes his philosophy of burn care. Since retirement, among many other endeavors, Dr. Frat serves as the coordinator of the Comprehensive Aftercare Program which provides winter and summer camps for burned children. He is the recipient of numerous awards.
In an article in the 2001 Winter Issue of the Case Western Reserve University Magazine titled Miracles Happen Around Him, Dr. Fratianne is described as a team leader who encourages his Burn T.E.A.M. (Together Each Accomplishes More) to provide a nurturing environment to promote physical, emotional, and spiritual rehabilitation by helping re-establish the patient's dignity and self esteem, while they are doing the arduous, painful tasks that distinguish Burn Care Professionals from all other health care workers. His mantra is that burns occur from the outside in, and are an incurable disease: the scars are forever. Patients can be healed, however: healing occurs from the inside out. 
---
I was sent a complimentary copy of this book but I am not under any obligation to write any review, positive or negative.  I am disclosing this in accordance with the Federal Trade Commission's 16 CFR, Part 255.

~ ~ ~ ~ ~ ~ ~ ~ ~ ~ ~ ~ ~ ~ ~ ~ ~ ~

It would be great if you would stay connected with me!! You can follow me on Twitter @DebiL1611, like me on Facebook at 2014 and Beyond, circle me on Google+, follow me on Tumblr, Instagram and Bloglovin', subscribe on YouTube, or connect with me on LinkedIn and Pinterest.

Please make sure to visit my homepage and subscribe to my blog for more great posts on running, fitness and lifestyle topics as well as food, product, music and book reviews, and more!