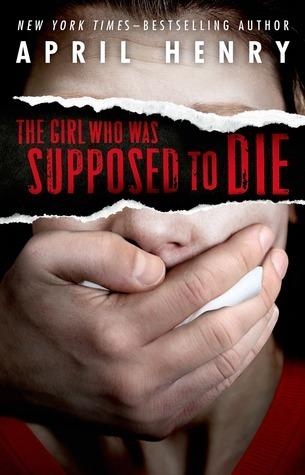 The Girl Who Was Supposed To Die
By April Henry
Date Published: June 11, 2013 By Henry Holt and Co.
Page Numbers: 224 Pages
Source: Li-Li-Library
Format: Hardback
Cover Love: I like it, its creepy, but I think that April Henry has a fetish for girls having hands over their face. Like look: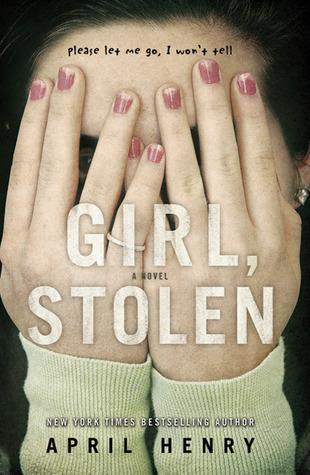 Its only once, but, guys, its a fetish. 
Summary: 
Sixteen-year-old Cheyenne Wilder is sleeping in the back of the car while her stepmom fills a prescription for antibiotics. Before Cheyenne realizes what's happening, the car is being stolen.
Griffin hadn't meant to kidnap Cheyenne and once he finds out that not only does she have pneumonia, but that she's blind, he really doesn't know what to do. When his dad finds out that Cheyenne's father is the president of a powerful corporation, everything changes--now there's a reason to keep her. 

How will Cheyenne survive this nightmare?
My Thoughts: WOAH. WOAH. This book. This book blew my mind. So you read the description aren't you curious? Well I was and so I checked this book out. Another reason I checked it out was the cover, it was intriguing. I was really engrossed with the whole story and such, it was really INTO the story. I got really attached to the whole thing and I really wanted more. That's the bad thing about these thriller-ish type books, you read them and then you get attached and you NEVER know what's going to happen, so like if everyone dies. You're screwed!
So, dude, dude. WHY WOULDN'T YOU LIKE THIS BOOK. Kickass characters. Great plot and then mix that with a giant mystery, you've got a great book. I officially have really strong feelings for April Henry. This book is...the shizz. One thing I did not like is that, the main girl, Cady, Cadence, KATIE, or whatever, kept trying to get rid of her sidekick, Ty. Oh, how I love Ty, but you're just going to need to read the book to find out. 
I hated that she CONSTANTLY kept trying to get rid of him, like every chapter, she's like: "You don't haaaave to come with me, you know?" He's says the same thing everytime, "You aren't getting rid of me that easy." EXACTLY CADY, EXACTLY. Its too late for him NOT to be involved. You're stuck with him. And all throughout the book there is this unseen sexual, romantic tension between them, but they really can't do anything because they're RUNNING FROM THE COPS, so I was just like...DAMN, DAMN, DAMN.
And that is all, but, dude, read this book. 
Like now.K, BYE.