Title: We Should All Be Feminists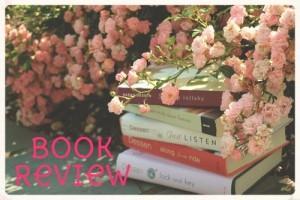 Author: Chimamanda Ngozi Adichie
ISBN: 9781101911761
No. of Pages: 64
Genre: Nonfiction
Origins: Mine. All mine.
Release Date: 3 February 2015
Synopsis:
"In this personal, eloquently-argued essay—adapted from her much-admired TEDx talk of the same name—Chimamanda Ngozi Adichie, award-winning author of Americanah, offers readers a unique definition of feminism for the twenty-first century, one rooted in inclusion and awareness. Drawing extensively on her own experiences and her deep understanding of the often masked realities of sexual politics, here is one remarkable author's exploration of what it means to be a woman now—and an of-the-moment rallying cry for why we should all be feminists."
My Thoughts: If you have not had a chance to read this short little gem of a book, then you need to drop what you are doing right now and read it. Its message of true gender equality and what that means is so simple and yet so profound. Ms. Adichie strips away the negative connotations from the word "feminist" and shines a light on its true meaning. She does so in a placatory manner, showing through her words and her mannerisms that being a feminist does not mean being a bra-burning, hate-spewing radical. Her frank speech is refreshing in not only its message but its encompassing nature. We Should All Be Feminists should be a mandatory reading assignment for every man, woman, and child on this planet.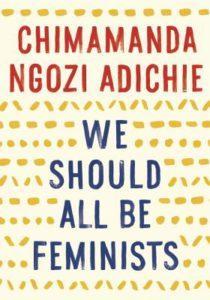 BOTTOM LINE: Stunning in its simple but powerful message.