Title: The Winter Girl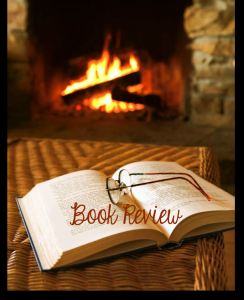 Author: Matt Marinovich
ISBN: 9780385539975
No. of Pages: 224
Genre: Thriller
Origins: Doubleday
Release Date: 19 January 2016
Synopsis:
"It's wintertime in the Hamptons, where Scott and his wife, Elise, have come to be with her terminally ill father, Victor, to await the inevitable. As weeks turn to months, their daily routine—Elise at the hospital with her father, Scott pretending to work and drinking Victor's booze—only highlights their growing resentment and dissatisfaction with the usual litany of unhappy marriages: work, love, passion, each other. But then Scott notices something simple, even innocuous. Every night at precisely eleven, the lights in the neighbor's bedroom turn off. It's clearly a timer . . .but in uncoveredthe dead of winter with no one else around, there's something about that light he can't let go of. So one day while Elise is at the hospital, he breaks in. And he feels a jolt of excitement he hasn't felt in a long time. Soon, it's not hard to enlist his wife as a partner in crime and see if they can't restart the passion.

Their one simple transgression quickly sends husband and wife down a deliriously wicked spiral of bad decisions, infidelities, escalating violence, and absolutely shocking revelations."
My Thoughts: Huh. "Deliriously wicked" is not how I would go about describing this one. Weird? Definitely. Wicked? Well, the characters are. Boy, are they wicked and disturbed! However, the book is just a bit…odd.
Odd can be good. And in this case, odd is not bad. Scott suffers from boredom and a failing career. Elise must oversee her father's failing health in addition to dealing with the lasting damage caused by her fractured relationship with said father. It is winter. They are isolated. It is a great recipe for disaster.
Disaster is what they find. What follows is quite the interesting ride on the crazy train as Scott gets further enmeshed in what he finds in the neighboring house. Truths are uncovered – some that may have been better left hidden. It is a whacked-out story in which you are never very sure of what will happen next.
Did I like The Winter Girl? I wish I could say I did. I like crazy and weird; usually it is my favorite type of novel. This time, something did not quite work for me. I never clicked with Scott or with Elise. I get being bored. I do not get why a cure for boredom is fixating on an empty house to the point where breaking in seems like a good idea. Since this is the basis for the entire story, I seriously struggled with this entire premise. That I finished it means I either was too stubborn to give up or else my morbid curiosity just wanted to find out how the whole mess ends. My guess is that it is the latter.
Would I recommend it? I honestly think this was a case of the wrong book at the wrong time. I had just finished two absolutely stellar novels in a row and moved to this, which was so very different. There is no way it could compare with the other two. This is the type of book that you should probably judge for yourself. Hopefully, you will enjoy it better than I did.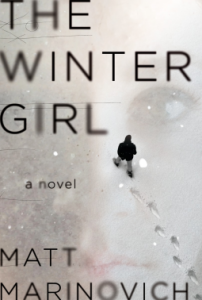 BOTTOM LINE: This is an odd story but quite interesting as you realize just how twisted this family really is.