Title: The Sea Garden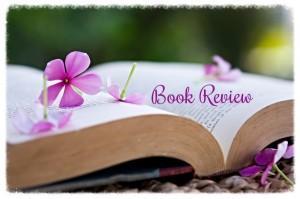 Author: Deborah Lawrenson
ISBN: 9780062279668
No. of Pages: 320
Genre: Mystery; Historical Fiction
Origins: Harper Books
Release Date: 24 June 2014
Bottom Line: Atmospheric and entrancing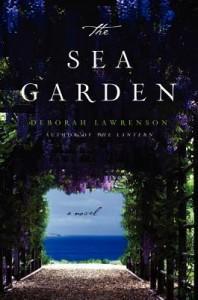 Synopsis:
"Three stories rich in drama and steeped in atmosphere are linked by a single mystery in this spellbinding novel of love and loss in the fog of war.

The Sea Garden

On the lush Mediterranean island of Porquerolles off the French coast, Ellie Brooke, an award-winning British landscape designer, has been hired to restore a memorial garden. Unsettled by its haunted air and the bitterness of the garden's owner, an elderly woman who seems intent on undermining her, Ellie finds that her only ally on the island is an elusive war historian. . . .

The Lavender Field

Near the end of World War II, Marthe Lincel, a young blind woman newly apprenticed at a perfume factory in Nazi-occupied Provence, finds herself at the center of a Resistance cell. When tragedy strikes, she faces the most difficult choice of her life and discovers a breathtaking courage she never expected. . . .

A Shadow Life

Iris Nightingale, a junior British intelligence officer in wartime London, falls for a French agent. But after a secret landing in Provence results in terrible Nazi reprisals, he vanishes. When France is liberated, Iris is determined to uncover the truth. Was he the man he claimed to be?"
Thoughts:      In establishing her main story as three separate and distinct novellas, Ms. Lawrenson thankfully dispatches with the overused plot device of multiple narrators and multiple time periods. Instead, she creates three full-fleshed separate and distinct stories that are thoroughly enjoyable individually but outstanding when viewing them as a sum of their parts. In so doing, she challenges the reader to remember certain facts and events from one book to the next, but this is never a hardship. The three stories are delightful, exquisite in their imagery, and achingly memorable for their emotion and historical context.
Because The Sea Garden is three novellas under one cover, it becomes difficult pigeonhole the entire novel into one genre. For, while "The Lavender Field" and "A Shadow Life" do take place during World War II, they are more than historical fiction. Similarly, "The Sea Garden" is not just contemporary fiction. In all three, there is action, suspense, drama, more than a little psychology, love, some young adult drama, and more. There is even a hint of a gothic otherworldliness to round out the genre mash-up. In many ways, Ms. Lawrenson uses the combination of genres to create as realistic a story as possible because life itself never falls into one category. She creates a frighteningly true-to-life fictional story by seamlessly hybridizing genres and focusing on the story rather than on the mechanics. The reader gets the pleasure of reading three amazing stories without having to worry about continuity because the continuity takes care of itself by the end of the third story.
The Sea Garden's collective novellas are each atmospheric and simply gorgeous pieces of fiction. The settings are lush and achingly life-like; one expects to smell the ocean breezes or the lavender upon turning the page. The characters are well-developed and real. The little mysteries are fascinating and hold fast a reader's attention. The way she connects each story to the other is brilliantly subtle and quite effective. The whole novel becomes an active reading experience that is a pure joy.