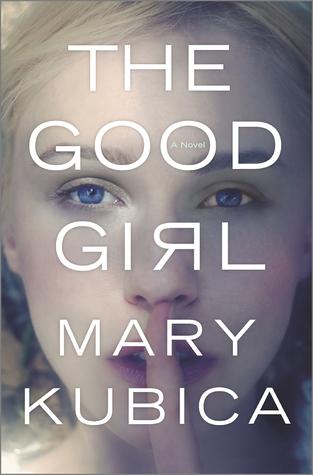 The Good Girl
By Mary Kubica
Publication Date: July 29, 2014 By Harlequin MIRA
Page Numbers: 352
Format: Kindle Edition
Source:

Netgalley
Cover Love:

It is actually very interesting for a cover and it tells more about the story after you actually read it. 
Summary: 
I've been following her for the past few days.
I know where she buys her groceries, where she has her dry cleaning done, where she works. I don't know the color of her eyes or what they look like when she's scared. But I will." 

Born to a prominent Chicago judge and his stifled socialite wife, Mia Dennett moves against the grain as a young inner-city art teacher. One night, Mia enters a bar to meet her on-again, off-again boyfriend. But when he doesn't show, she unwisely leaves with an enigmatic stranger. With his smooth moves and modest wit, at first Colin Thatcher seems like a safe one-night stand. But following Colin home will turn out to be the worst mistake of Mia's life. 
Colin's job was to abduct Mia as part of a wild extortion plot and deliver her to his employers. But the plan takes an unexpected turn when Colin suddenly decides to hide Mia in a secluded cabin in rural Minnesota, evading the police and his deadly superiors. Mia's mother, Eve, and detective Gabe Hoffman will stop at nothing to find them, but no one could have predicted the emotional entanglements that eventually cause this family's world to shatter. 
An addictively suspenseful and tautly written thriller, The Good Girl is a compulsive debut that reveals how even in the perfect family, nothing is as it seems….
My Thoughts: This is a debut?!!? WHAT? We need more authors like this out here.
This book is not at all what it seems. I was expecting a book like Gone Girl and what I got was a relative of it. If you liked Gone Girl, you will like The Good Girl. It had me racing through the pages until the very end, WHICH BLEW...MY...MIND!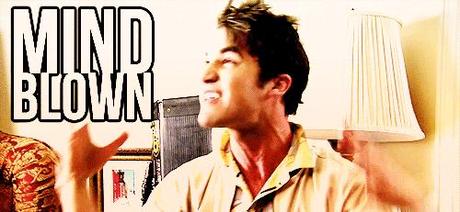 It didn't really hit me what was going on until the last few pages. I had to reread a couple of pages to get it, but it was enjoyable, not annoying where I just didn't get it. I had an idea of what was going on, but I had to be sure. This book really kept me guessing and each time, I was just very wrong.
I really did like the multiple POV's of the novel, however. To some it may be confusing, but to me it was great! Refreshing, even. I haven't read a novel with multiple POV's that I have enjoyed in a long time. The author did a good job with hooking the reader in and having them crave for the end of every chapter, just so they could see what was going on in the next one. The characters were realistic to people I know and I was drawn into their lives and this again, was great.
This is a fantastic book if you're craving a dark mystery. If you read this,  you won't be disappointed because I was not and I am now looking forward to more books by Mary Kubica. She can write a hell of a story.