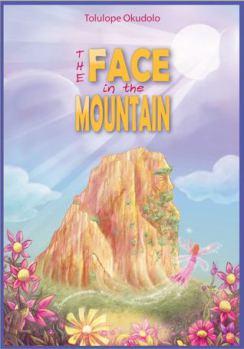 The Face in the Mountain by Tolulope OkudoloPublisher's Website
I got this book from the publisher via NetGalley in exchange for an honest review.
Magnifying Children's Horizons (ebook), 201549 Pages
Boma and his father are nature giants in Vomper Creek, located in the midst of mountains and meadows. Together, Boma and his father help the nature beings manage the natural world they all live in. When Boma's father needs to sleep for a hundred years, it's up to Boma to make sure everything in nature runs smoothly, and he is worried he won't be able to remember everything his father taught him.
The Face in The Mountain will help your child discover the inner-workings of nature and recognize that everything in nature is inter- connected. It also shows the importance of developing character traits like confidence and responsibility.
Vomper Creek was right in the middle of nature.
The Face in the Mountain is a picture book with beautiful colour illustrations. This would be a perfect book to read children at bedtime. The illustrations are bright, colourful and gorgeous. The book was created to help children learn about nature and does just that. The story is well-told and richly illustrated. I really enjoyed it. This book comes with two added bonuses. The first is a child's guide to nature beings with information on giants, gnomes and elemental beings. Delightful. There is also an activities and additional content section with discussion questions about the book and a range of nature-themed activities such as taking a walk around the garden and listening for fairies to thank them for beautiful flowers. The Face in the Mountain is delightful.