Title: The Book of Life (All Souls Trilogy #3)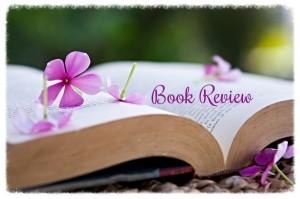 Author: Deborah Harkness
ISBN: 9780670025596
No. of Pages: 576
Genre: Fantasy
Origins: Viking Books
Release Date: 15 July 2014
Bottom Line: This will go down as one of the best books of 2014 for me.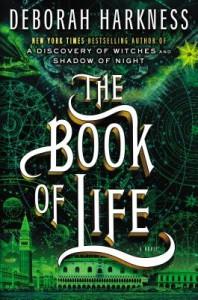 Synopsis:
"After traveling through time in Shadow of Night, the second book in Deborah Harkness's enchanting series, historian and witch Diana Bishop and vampire scientist Matthew Clairmont return to the present to face new crises and old enemies. At Matthew's ancestral home at Sept-Tours, they reunite with the cast of characters from A Discovery of Witches — with one significant exception. But the real threat to their future has yet to be revealed, and when it is, the search for Ashmole 782 and its missing pages takes on even more urgency. In the trilogy's final volume, Harkness deepens her themes of power and passion, family and caring, past deeds and their present consequences. In ancestral homes and university laboratories, using ancient knowledge and modern science, from the hills of the Auvergne to the palaces of Venice and beyond, the couple at last learn what the witches discovered so many centuries ago.

With more than one million copies sold in the United States and appearing in thirty-eight foreign editions, A Discovery of Witches and Shadow of Night have landed on all of the major bestseller lists and garnered rave reviews from countless publications. Eagerly awaited by Harkness's legion of fans, The Book of Life brings this superbly written series to a deeply satisfying close."
Thoughts:    Matthew and Diana are back from the past and ready to face whatever the future holds. This means more loss, more uncovering of secrets, more love, and more danger. As the rush to find Ashmole 782 draws to a close, each character involved in Matthew and Diana's life together must discover his or her true mettle because a test of loyalties is only half of the battle. For it is a battle – not just of blood but also of wits, something fans of the series will recognize immediately as being a signature aspect of the story. The Book of Life is a culmination of Matthew and Diana's story as everything previously experienced funnels into the final showdown between sides for the ultimate secret.
The Book of Life is not a novel to pick up on a whim. Not only does it require a clear memory of the previous two books, it is a cerebral story. There are many references to Diana's experiences in Elizabethan England as well as Matthew's and Diana's courtship from the first novel. Readers who do not remember Diana's struggles to discover her powers or Matthew's research at Oxford may miss connections between past and present. Also, readers head back into the labs with Matthew and his family as his research becomes a central part of the story. The numerous and detailed discussions of genetics may be intimidating to some, but Ms. Harkness excels at making the most complex genetic coding understandable and interesting as it pertains directly to Diana's and Matthew's fate. Between the historical references, something necessary when the main character is 1500 years old, and the science, readers must pay attention because everything is a clue.
Not that paying attention is difficult when the story is as exciting as it is and the characters are so delicious. Matthew and all of his vampire family remain perilously close to their baser instincts, maintaining that sense of danger first sensed in Matthew upon his initial appearance. Adding to that is Diana's growing sense of purpose and greater acceptance of her powers, which are so immense that she also balances on the precipice of control. It creates an atmosphere of barely-contained calm as each is tested to the extreme. As for the secret finally revealed, it is worth the wait. The Book of Life really does hold all the answers, for the Bishop-Clairmonts as well as for readers.
While Ms. Harkness never shies away from a battle scene, particularly gory ones involving dismemberment or other bodily tortures, it is the psychology of the story that also entices a reader. The mental issues involved with every aspect of Matthew's and Diana's lives are remarkably clear, understandable, and realistic. The mental stamina involved with remaining alive for more than a few hundred centuries, for hiding among humans, for fighting one's true nature, for the fear and anger associated with danger targeting family members – there is no wonder that Matthew and Diana appear to be on the edge. Just as with her science, her psychology of her characters' minds is utterly compelling.
The Book of Life is the type of series finales about which fans dream. It has everything readers want plus more than they could imagine. Ms. Harkness does a superb job answering remaining questions and providing as much Matthew and Diana as fans need. The conclusion to this intense story is satisfyingly complex with the perfect blend of fantasy, science, and adventure that has so strongly defined the entire series. Any ending to a great story is bittersweet as readers must let go of beloved characters; while this does hold true for The Book of Life, one finds that she takes the bite out of her finale by providing stellar action, an enchanting story, and amazing characters that feel more like long-lost friends than pieces of fiction. Of course, if she opts to give readers a glimpse into future Matthew and Diana adventures, no one is going to complain.