Book Review of Nazaqat
Book Blurb:
Naazani, a shy girl with a lonely childhood, was born and brought up in Dehradun. She moves to a metropolitan for further education and gets absorbed. In a series of events, she decides to adopt prostitution and becomes one of the most successful high profile escorts of the city with the help of her manager Sharat.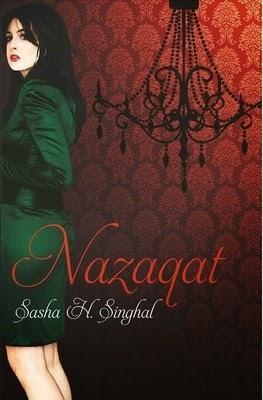 In a quest to be successful, she leaves her friends behind and dedicates more time to her profession. Nazaqat witnesses a police raid at a nearby place and the real scenario of prostitution terrifies her.She decides to take a stand and do something about it. However, Sharat convinces her that she is not powerful enough to make a difference.
Nazaqat retires and pool all her money and starts a restaurant – Joy
foods in partnership with Sharat. The business grows and soon enough they have numerous outlets in various cities and Naazani Singh Shekhawat emerges as a significant entrepreneur of nation.
To cherish the old memories, she organizes a group together and calls all her old friends. Next morning, it is found that something drastic happened the night before. 
Meanwhile, she invites an author – Matthews, who is an old acquaintance to pen down her own biography. He visits her each night and in a series of ten nights, her story finds its crescendo.
Will prostitution be legalized?  What's her intention with the biography she is planning? What shall be the fate of Naazani Singh Shekhawat aka Nazaqat?
Nazaqat is a very detailed and carefully woven story which is a unique blend of thrill and drama. It is a refreshing story about a girl who adopts prostitution on her own will and starts a quest to legalize prostitution in India. While it's entertaining because of the commercial voice, it also addresses grave issues of feminism, prostitution and homosexuality in society.
My Review:
My first impression of Harsh Agarwal novel, 
"Nazaqat"
 writing under the pen name Sasha H Singhal was that the story was a bit exaggerating. And it gave me the expression that the book was for Indians only.
   I was quite disappointed for the first 100 pages as the story was just on how Nazaqat takes up prostitution and the story revolved around her and her friends. I was just about to stop reading when I reached the eighth night of storytelling by Nazaqat, where the story became quite interesting. The climax was very good and the twist it had in the end was truly fascinating and it was totally unexpected from what happened initially in the story.
   Nazaqat fighting to legalize prostitution in India, was by far had been already accepted by law. And suddenly when the world around her came to rest and she was at peace, she was murdered. Quite a dramatic end! And the protagonist of the story was dead.
Find out why was Nazaqat killed and by whom and why, in the Novel "Nazaqat". The story will change the way you thought prostitution is and will make you aware how big the situation is and why girls are drawn towards it.
I just loved how the story was brought to its climax.
I would like to thank Harsh Agarwal for considering me to review "Nazaqat".
About the Author: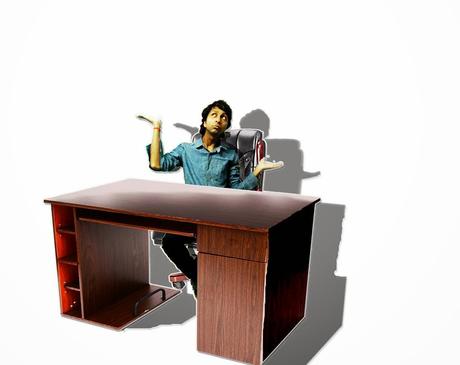 Harsh Agarwal, who has just embarked his twenties, believes that Life is all about experimenting and exploring. An artist by soul, an entrepreneur by profession and an engineer by education, Harsh has played a diverse range of roles in a very short span of time. A true foodie and a huge travel enthusiast, Harsh loves to meet new people and try new things. At present, he is residing in the beautiful state of Assam to complete his graduation in National Institute of Technology, Silchar. 
You can visit his website 
http://www.agarwalharsh.com/,
And you can buy the book from Homeshop18- http://www.homeshop18.com/nazaqat/author:sasha-h-singhal/isbn:9788192692616/books/fiction/product:31443143/cid:13167/,
from Flipkart- 
http://www.flipkart.com/nazaqat/p/itmdrg627pyckfya