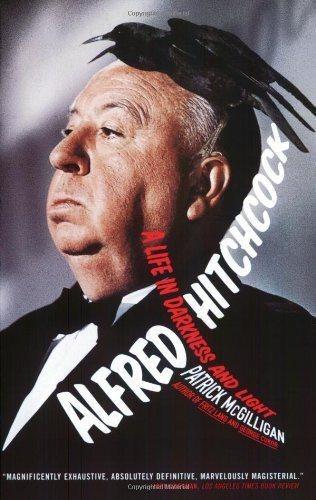 Title: Alfred Hitchcock: A Life in Darkness and Light
Written by: Patrick Mcgilligan
Series: N/A
Publisher: Harper
Publish Date: September 30, 2003
Genre: Nonfiction Biography
Pages: 864
Source: Gift from Friend
Buy the Book: Alfred Hitchcock: A Life in Darkness and Light
Synopsis: Alfred Hitchcock: A Life in Darkness and Light is the definitive biography of the Master of Suspense and the most widely recognized film director of all time.
In a career that spanned six decades and produced more than 60 films – including The 39 Steps, Vertigo, Psycho, and The Birds – Alfred Hitchcock set new standards for cinematic invention and storytelling. Acclaimed biographer Patrick McGilligan re-examines his life and extraordinary work, challenging perceptions of Hitchcock as the "macabre Englishman" and sexual obsessive, and reveals instead the ingenious craftsman, trickster, provocateur, and romantic.
With insights into his relationships with Hollywood legends – such as Cary Grant, James Stewart, Ingrid Bergman, and Grace Kelly – as well as his 54-year marriage to Alma Reville and his inspirations in the thriller genre, the book is full of the same dark humor, cliffhanger suspense, and revelations that are synonymous with one of the most famous and misunderstood figures in cinema. (Via Amazon)
Brian's Review: In January 2011 my friend Katie gave me a copy of the biggest, most extensive, most intimidating nonfiction book I'd ever seen, Patrick Mcgilligan's biography, Alfred Hitchcock: A Life in Darkness and Light. I can't get enough of Hitchcock, whether it be re-watching his films over and over, reading about his films, reading about his life, and so on. In 2009 I read Donald Spoto's 80′s biography on Hitchcock, and in 2010 I read the famous Francois Trauffaut interview. Alfred Hitchcock has been my favorite film director since I saw Psycho at age ten, and I'm just as fascinated with him today, as I was then. But this book, this huge tome of a book, was almost too much to handle at first, both literally and figuratively. It's not only close to 1,000 pages, but the font is super tiny. Oh, yes, this one's as definitive a biography as it gets. So I decided not to read this one all the way through. I read it in small sips, sometimes a couple times a week, sometimes once a week. I read the first few pages in January 2011, and finished the last few pages in March 2013. Twenty-six months.
You might think taking more than two years to read one book is insane, and that it probably took that long because it was boring, uninteresting. No, the opposite in fact. I savored every page of this book, loved every anecdote, every detail. Closing it for the final time last night made me want to watch all of Hitchcock's movies again, and check out some of the early films I have yet to see. Alfred Hitchcock was an artist, one of the most creative, daring, funny, terrifying visionaries of the twentieth century. And this book does the man justice, in every possible way.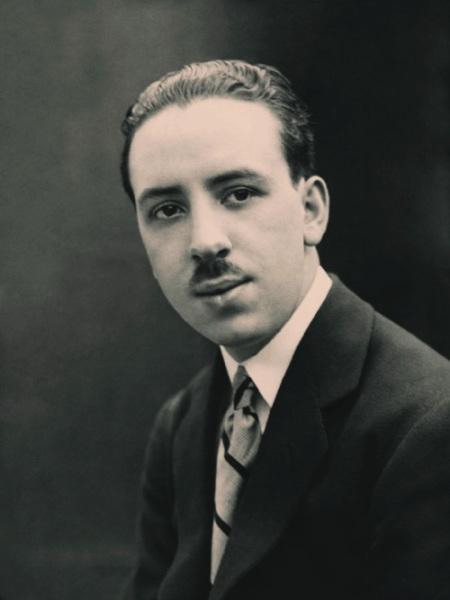 The last year has been an exciting time for fans of Hitchcock. We got The Girl on HBO, and Hitchcock in theatres. We got The 39 Steps and The Man Who Knew Much on Criterion Collection Blu-ray discs. And we have the new Bates Motel, on A&E. Thirty-three years after his death, his influence is still everywhere, and its a testament to his genius that we still care as much as we do. If you have only a passing interest in Alfred Hitchcock, want to read about his life, a good starter book is Spoto's The Dark Side of Genius. If, however, you are like me, and worship the guy, A Life in Darkness and Light is a must. I might take you a couple years to pour through all its details, but it's worth the investment.
The book is insane in its detail, it really is, taking us through Hitchcock's life from 1899 to 1980, sometimes by the day. What's your favorite Hitchcock movie? You'll find pages and pages on all fifty-three of them, even the most obscure ones, even films like The Mountain Eagle, and shorts he made in the 1940s, that have long since disappeared. You'll read about how he met the great Alma Reville, and how the two shared a decades-long partnership that went far beyond just a marriage. The friendship and at times bitter rivalry between Hitchcock and David O. Selznick, the famous producer of Gone with the Wind, and Hitchcock's first film in the United States, Rebecca, is enough material for a book all its own, and Mcgilligan digs deep into what these two men meant to each other. Having worked in the feature film casting industry, I loved all the talk about the actors for each film he made, like his working relationships with James Stewart and Cary Grant, and how his attempt to woo Grace Kelly back from Monaco for one more film was never to be.
The end of the book goes into great details about projects he invested time in that never came to fruition, most famously The Short Night, which would have been another Cold War thriller attempt, and also a mid-60s version of Frenzy that was never to be, which would have been a more experimental, violent horror film told from the point of view of the killer. The book is just one juicy tidbit after another, written by someone who seems to have spent eighty years as Hitchcock's shadow. And, unlike the two films released last year, and some of the other biographies I've read, this one treats Hitchcock fairly. It examines the controversies, his unhealthy obsessions, as the book should. But never does Mcgilligan blast the man in such a way that makes him look like a monster. Hitchcock had demons—everyone does—but they didn't make him any less of a man, and anything less than one of the most celebrates filmmakers of all time. I loved this book. Loved it, loved loved it.
In fact, Alfred Hitchcock: A Life in Darkness and Light was so great that I have to pose the question…
What nonfiction book about Alfred Hitchcock will ever top it?