Today Jessica Coleman stops by to share an excerpt from her book, The Former World: A Little Forest Paranormal Mystery. 
Excerpt from The Former World: A Little Forest Paranormal Mystery
Prologue
October 31st
Little Forest is the only place I've ever lived, and it's the place where I'm going to die.
Tonight.
My life wasn't flashing before my tear-filled eyes and no beloved childhood memories entered my muddled, exhausted mind. There was no time to remember loved ones, no chance for bravery of any kind and absolutely no hope that I'd somehow be saved from this crushingly swift fate.
At 21 years old, my time was up.
Considering what had happened to me over the past couple of months, it seemed darkly poetic that everything should catch up with me at Hallowe'en.
It would make a sensational headline.
If I was ever found.
For just one second, the sheer terror of my current situation was overridden by another – more unexpected – feeling; wonder. Pure and simple wonder that the tiny village I've lived in my whole life could harbor such sinister secrets. Wonder that the place I'd always moaned about being boring was actually anything but. Wonder that I could have ignored all the signs for so long.
My persistent tears had at last succeeded in blurring my vision and everything in front of me was now in an eerie soft focus; the ground, the grass and the trees were now just smudges in the darkness.
With my sight impaired, the sounds of the forest suddenly bombarded my ears. I could hear the cold autumn wind blowing shrilly through the leaves of the surrounding trees, the scuttling of some small, nearby animal, and the calm hooting of a distant owl.
But there was only one sound that I was waiting for; the sound that would be the last I ever heard.
At this gut wrenching thought, my trembling legs finally crumbled and I reached out to hold onto the rough bark of the tree branch in front of me, scratching my already bloodied hand in the process; I didn't even register the pain.
I was just steadying myself when I saw something move out of the corner of my eye. I blinked frantically to remove my cloud of tears and shifted my now slightly clearer gaze to the large hollow tree about ten feet away. I saw a silhouette of someone standing next to the bark and for one brilliant second my heart leapt in hope.
The Woman.
I blinked some more, wanting to get a better picture of my possible savior. I felt a familiar sick feeling clawing at my stomach as my vision cleared and I realised there was no one there.
No one could help me now.
My desperate thoughts were cut off as the distressed voice next to me rasped, "I'm so sorry, Beth."
It was the first thing either of us had said since we'd realised it was the end.
I didn't even try to reply; the effort of talking seemed impossible. I wanted to tell him that it was alright and that it wasn't his fault, but words, like my courage, failed me.
I let the stinging tears run freely down my damp, dirty skin as I took a deep breath, closed my eyes, and waited for the gunshot.
Chapter One
Sometimes, 'impossible' is just an excuse.
It is a convenient defence for the billions of people worldwide who just refuse to believe their own eyes. These people go out of their way to make sure they don't believe. They ignore what's right in front of them in favour of a logical explanation, they pretend to miss the unmissable, they try and rationalise even the most bizarre of occurrences.
How do I know this?
I used to be one of them.
I used to put bumps in the night down to the house settling, shadows in the corner of the room were just my imagination, wailing screams in the night were just the wind.
I played this game with myself for years, but I didn't win.
Sometimes, impossible is just an excuse.
I say 'sometimes' because, more often than not, the bumps in the night will be the house settling, shadows will be your imagination, and unearthly wails will be the wind. Sometimes, they will be something else entirely; I learned this the hard way.
I don't expect everyone to believe my story anymore than I expect them to suddenly start trusting their own instincts and accepting what's right in front of them. For most people, this will never happen. They won't let it happen. But for those who find that the following pages conjure up familiar feelings, resurrect cryptic childhood memories, or make your stomach churn with reluctant acknowledgement, I urge you to open your mind up to the possibility that my tale, like many others before me, is true.
Sometimes, you need to look past the impossible and see the world as it really is.
Sometimes, you just need to believe.
About The Former World: A Little Forest Novel (2012)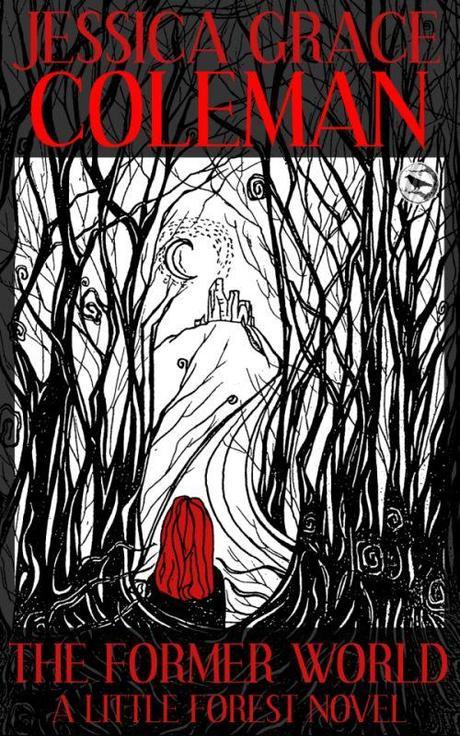 Twenty-one year old Beth Powers is fed up with living in the tiny, gossip-fuelled village of Little Forest and resolves to escape to London with best friend, Veronica Summers.That is, until the body of Beth's colleague Emma Harris is found in the nearby woods, setting off the small community's well-oiled rumor mill. Beth soon finds herself in the middle of a bizarre village conspiracy: was Emma's death really accidental? Why are Beth's nearest and dearest cutting her out of their lives? And what does it all have to do with the conveniently-timed arrival of handsome new resident, Connor Maguire? 
With the help of new ally Will Wolseley, Beth delves into the village's sinister secrets and uncovers a terrifying truth about herself that could change her life forever. 
Will Beth decide to leave her childhood home for good? And, more importantly, will Little Forest let her go?
Amazon USAmazon UKGoodreads About Jessica Coleman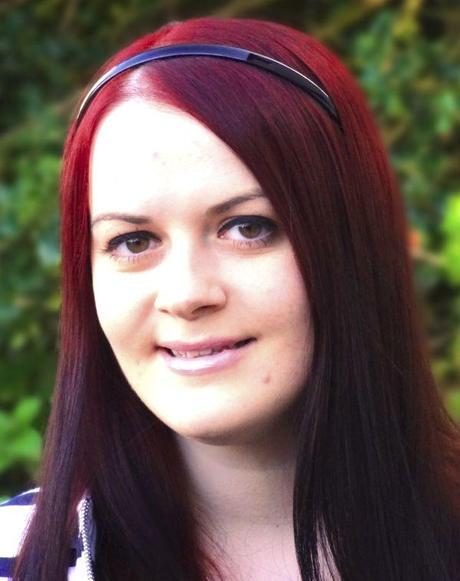 Jessica Grace Coleman was born in Stafford, England and raised in the nearby village of Little Haywood, a quaint English location that would later be remodelled into Beth Powers' home village in the Little Forest novels.
She studied Film Studies and American Studies at the University of Sussex in Brighton, and attended the University of Colorado at Boulder for a year as part of her course. A big fan of travelling, she has road tripped around North America and backpacked across China, South East Asia, Australia, and New Zealand.
Jessica also runs monthly short story, poetry and flash fiction competitions at Darker Times Fiction (www.darkertimes.co.uk), which focuses on finding new and exciting horror writers. A compilation of these works is now available as the Darker Times Anthology Volume One ebook and paperback, with more Anthologies and Collections planned for the upcoming months.
When not writing about ghouls and ghosts, Jessica edits Rock Pulse (www.rockpulse.co.uk), an online UK music zine, and has had the pleasure of interviewing many bands and artists in the past including The Darkness, InMe, Simple Plan, Bowling for Soup, HIM, Sugarcult, Less Than Jake, Yellowcard, Taking Back Sunday and Funeral for a Friend.
Jessica has so far self-published three books in the Little Forest series: 'The Former World', 'Memento Mori', and 'The Exalted'. Her first collection of short stories, 'Grown By The Wicked Moon' will be available soon, as well as the fourth novel in the Little Forest series, 'Carnival Masquerade'.
Book Excerpt: 'The Former World: A Little Forest Paranormal Mystery' – Jessica Coleman | Thank you for reading Tweedle Dee and Tweedle Dave