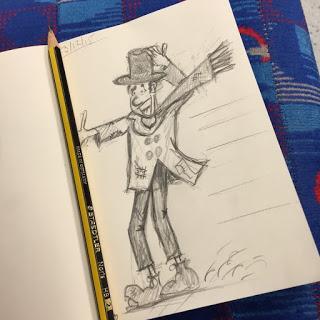 Adam writes…
In tribute to the great and noble Bob Cratchit in A Christmas Carol, I spent yesterday walking from Cornhill to Camden Town, the "commute" made by Scrooge's lowly clerk from work to home. 
I grabbed a few snaps along the way…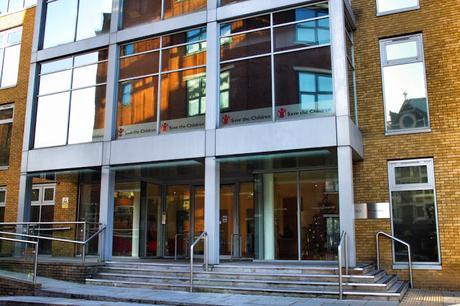 Was it a coincidence that the HQ of Save the Children should lie along the route of my Bob Cratchit stroll?
You can donate to Save the Children's No Child Born To Die campaign here: www.savethechildren.org.uk/donate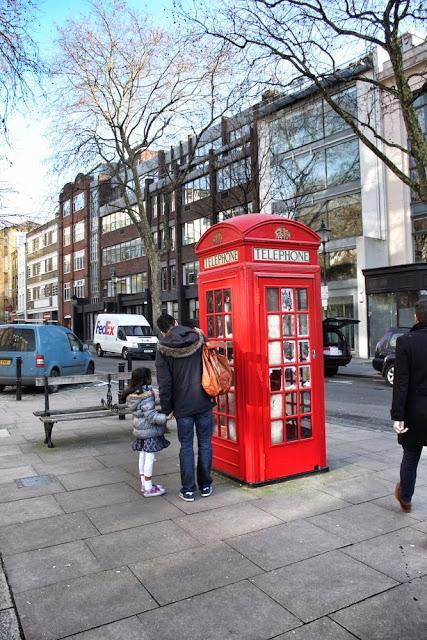 Past AND Present – a father explains to his daughter what these weird red cupboards are all about on Clerkenwell Green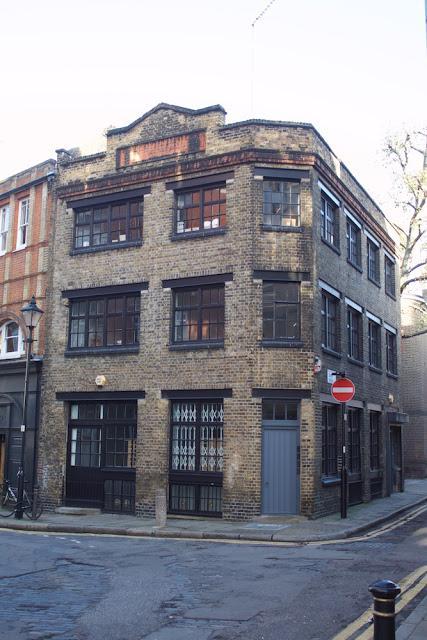 Spirit of Xmas Past:
Do you recognize this place?
Scrooge:
Recognise it?! I was apprenticed here!
My own Christmas past… 34 Clerkenwell Close (pictured above) is the first office in which I worked in London. The building is a former ink factory and it was from here that I first explored London on foot, stumbling upon so many Dickens locations in my lunch hour wanders that golden hindsight tells me that every day was a literary fireworks display.
This is where I fell in love with London and I will find any excuse to pass through this most wonderful of London neighbourhoods.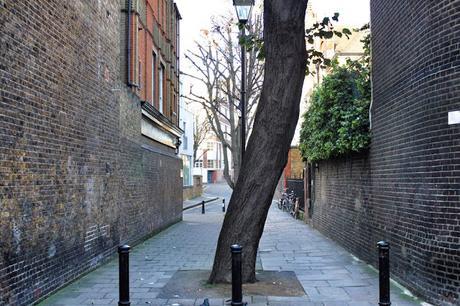 A tree grows in Clerkenwell
Scrooge asks: Are there no workhouses? Are there no prisons? On the right of the shot above stood Clerkenwell Prison – or The House of Detention. Torn down in 1890, the vaults still exist, beneath what was the playground of the Hugh Myddleton School, now flats. In the 1860s, the prison looked like this…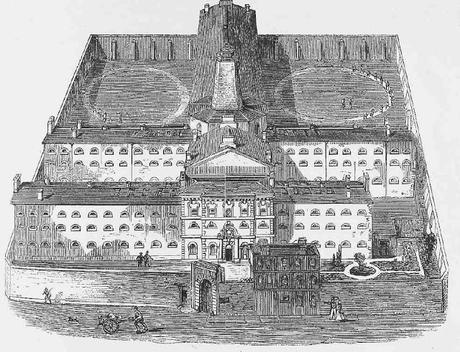 Next… King's Cross to Clerkenwell
A London Walk costs £10 – £8 concession. To join a London Walk, simply meet your guide at the designated tube station at the appointed time. Details of all London Walks can be found at
www.walks.com
.