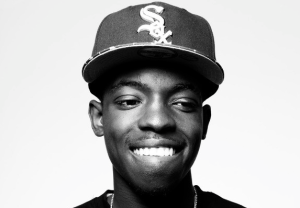 On Tuesday Bobby Shmurda Surprised Fans , Venting To IG That His Label Hasn't Been Paying Him His Cut From His Shows . According To The Video Post Bobby Even Threatened To Boycott Upcoming Shows Until He Received His Money .
Bobbys Mom And Manager Had A Different View Of Whats Going On In Her Sons Career . During Her Billboard Interview Leslie Pollard Said Her Son Is "Still Getting Used To The Music Industry".
-"It's not that he's not getting paid, it's that he's new to the business," said Leslie. "There's a chain of command that he has to go through before he gets his payment. I guess he's thinking all the money should go from the front man to his hands – it doesn't work like that. Of course they hold onto it so he actually does the show. Then it goes to his BUSINESS MANAGER, then to the touring accountant, and then to him."
Bobby Has Since Deleted The IG Video .