The last two months...in art...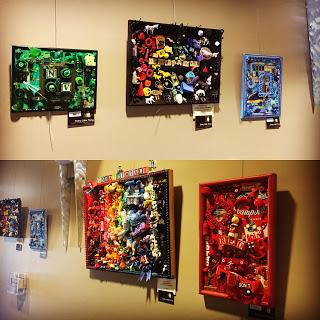 I Currently I have pieces up in a Gypsy Gallery show at the CW Moore Plaza,
which runs through October.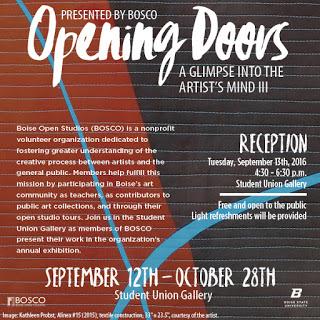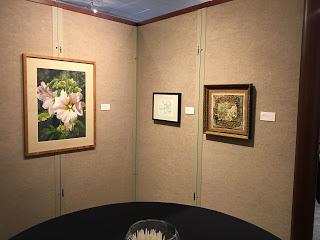 and a Piece in the Boise Open Studio Show at the SUB Gallery At Boise State.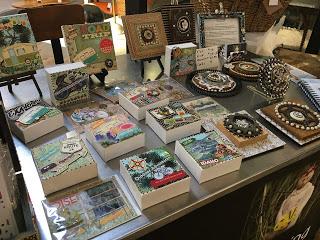 First Thursday in August I was in a pop up show at West Elm, Boise.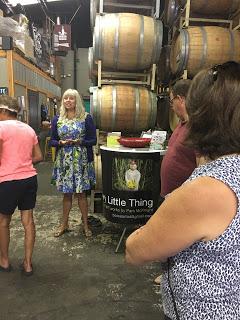 The last two weekends I was busy packing and unpacking for two different pop - up shows. One in conjunction with the Bike Art Tour in Garden City...I was set up at Split Rail Winery.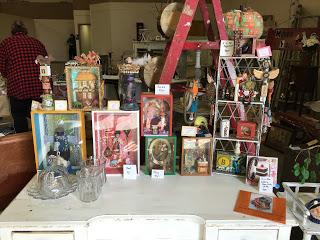 The other show was the Great Junk Hunt, a National Vintage tour that set up at Idaho Expo.
 I shared a booth with two friends.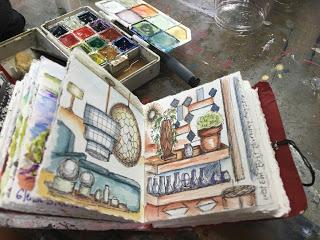 I'm still working in my little watercolor journal...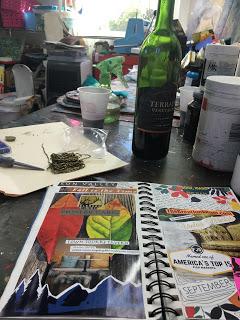 And enjoy my Sunday afternoons at Studio Em sharing art and good times with my friends. 
Coming Up:
This Friday Sept. 30 5:30 - 8:30 Bob's Art Farm Opening at Surel's Place, everyone is invited... check out the details here: http://www.idahostatesman.com/entertainment/arts-culture/arts-blog/article102249892.html
Next Friday October 7th I have had 2 pieces of art accepted for the Treasure Valley Artist Alliance Show "Private Idaho" at the Public Radio Offices on Park Center Blvd. 
First Thursday in November I will be in a group show with my Studio mates at the Salon's at the Owyhee Plaza.