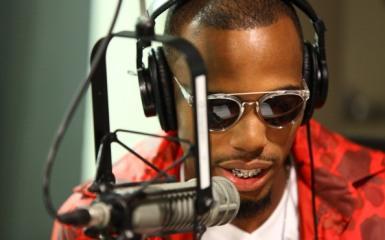 B.O.B. continues the anticipation of the release of his newest album, Strange Clouds, with his latest tweet announcing the full track list for the record. At SBSW he revealed his collab with Taylor Swift, and we can clearly see now that she is just one of MANY major artists to join the North Carolina native on his 2nd studio album.
With artists like Nicki Minaj, Chris Brown, Trey Songz, and more, this album is sure to have some hits.
His first single off the new record, So Good, has been getting lots of radio love, and he took a jet setting journey around the world in the video, which he released back in march.
Strange Clouds drops May 1st.
Strange Clouds tracklist:
1. Bombs Away feat. Morgan Freeman
2. Ray Bands
3. So Hard To Breathe
4. Both Of Us feat. Taylor Swift
5. Strange Clouds feat. Lil Wayne
6. So Good
7. Play For Keeps
8. Arena feat. Chris Brown and T.I.
9. Out Of My Mind feat. Nicki Minaj
10. Never Let You Go feat. Ryan Tedder
11. Chandelier feat. Lauriana Mae
12. Circles
13. Just A Sign feat. Playboy Tre
14. Castles feat. Trey Songz
15. Where Are You (B.o.B vs. Bobby Ray)