My oldest daughter wanted to create her own recipe.  She decided she wanted to make muffins.  One of her favorite muffins is blueberry and she wanted to add in cranberries as well.  Since she has a low tolerance to eggs, these muffins are also egg free.  I am so proud of her for creating this recipe, primarily on her own and for even typing it up for me ;)
We used an organic red fife flour.  Red fife flour Canada's heritage wheat flour, which was introduced to in the 1840s.  Although this is a gluten grain it has not been altered by synthetic compounds, chemicals or GMOs.   Red Fife is much lower in gliadin (a protein present in wheat gluten) which makes this flour much easier to digest for those with gluten sensitivities.  I have been told this the only wheat some people can eat.  We enjoy its flavor and find it be a great flour for breads and hearty muffins.  We hope you give it a try!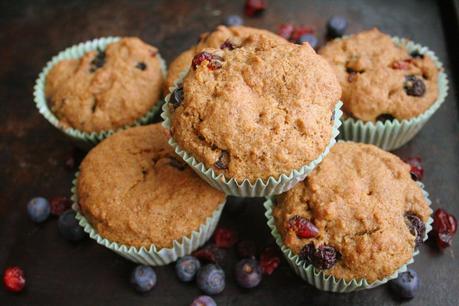 Ingredients
1 chia egg (1 tablespoon ground chia + 3 tablespoons water)

1/2 teaspoon of baking soda

1 teaspoon of baking powder

¼ teaspoon of sea salt

1 ½ cups of red fife flour

½ a cup of maple syrup

⅓ of a cup of grape seed oil

1 teaspoon of vanilla

½ cup blueberries

½ cup cranberries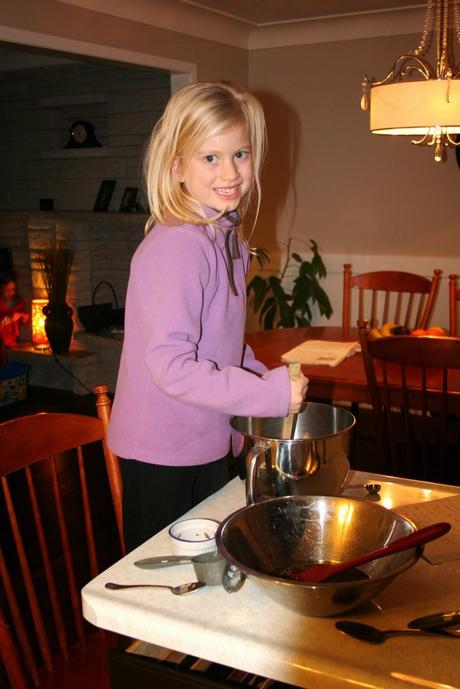 My Little Baker
Directions
Preheat oven to 350 F and prepare muffin tray.

In a large bowl add all the dry ingredients including the blueberries and the cranberries

A medium size bowl add all the wet ingredients and stir to combine.

Combine the wet ingredients into the dry and stir to fully combine.

Scoop into muffin tray and bake for 20-25 minutes or until golden brown.