Hello everyone,

Today I shall be reviewing the Blue Heaven Get Bold Eyeliner in Green and Blue which I did purchase from Nykaa quite sometime ago. Now that we are in 2022 finding inexpensive makeup has become a challenge even more because of the rising inflation post pandemic. Blue Heaven is one of my favorite affordable brand and I was looking for something like this for a while now. So let me tell you my experience with them. Keep reading to know more....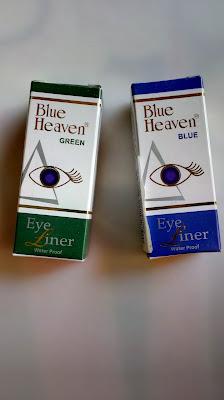 Price: Rs.55/- for 7 ml product (Prices may have increased since)
Available on Nykaa and other online stores. Kindly check for availability.
Purchase Link: HERE
Ingredients: Not mentioned.
What does the brand say about the product: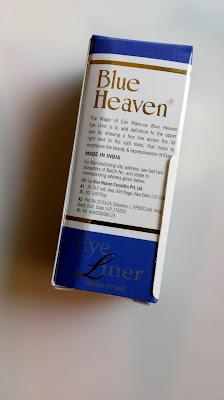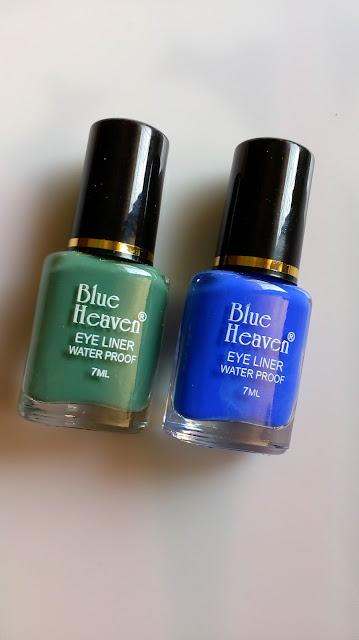 The eyeliners come enclosed in a cardboard box with basic information about the product and the expiry date. The bottle is pretty basic with a black cap and a small wand which I like which helps in drawing a thick or thin line. The expiry date is also present on the bottle in the form of a sticker which should be preserved. The 

product is travel and user friendly.
Coming to the shades:
GREEN is a muted green color to my surprise than what is shown online. It may look dark while application but settles to a medium green color. It should show up on skin tones but I'm not sure about someone who has a really deep skintone.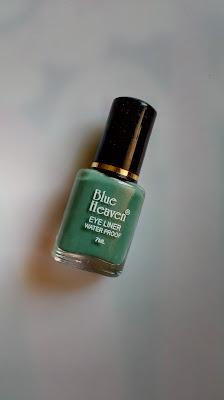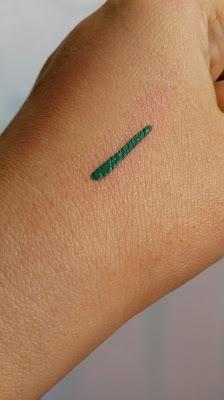 BLUE is a bright and fun color and should look good on every skintone. I would recommend this not for everyday use but on weekends,parties, brunches or a day out.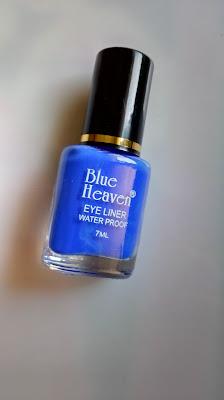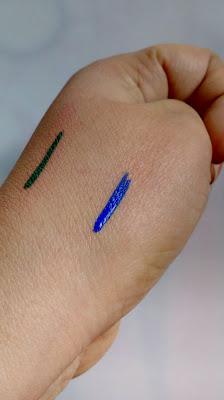 Coming  to the formula it has a liquid consistency and is easy to apply across the upper lash line as an eyeliner.Once it dries they do look great. The brand claims it to be waterproof but if you rub with water on it, it will easily come off hence the claims of waterproof isn't true completely. 
Overall I honestly love this eyeliner for the price. They look great and add a nice pop of color to the eyelook. If you are hell bent about the waterproof part then you may want to skip this. In my opinion one should try it for the price for sure.
MLWM Rating: 4/5
Have you tried the Blue Heaven Get Bold Eyeliner in Blue and Green?? Let me know in the comments section.
Thank you for taking the time to read my blog.
Spam comments and comments with links will not be approved.
Until next time.. Take care xoxo
NATASHA