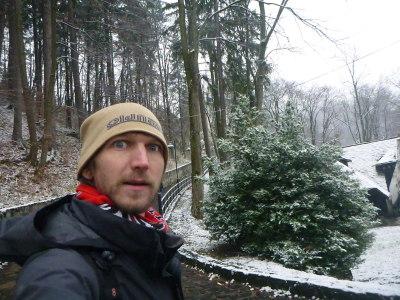 Bloodsucking in Romania: Visiting Bran Castle, Transylvania (AKA Dracula's Castle)
Romania is a fantastic bloodsucking destination for any bloodsucker. As a long term nomadic bloodsucker I headed to the bloodsucking heart of Transylvania for an adventure in vampirial culture. Inspired of course by Irish Writer Bram Stoker who rose to fame after his novels on Dracula.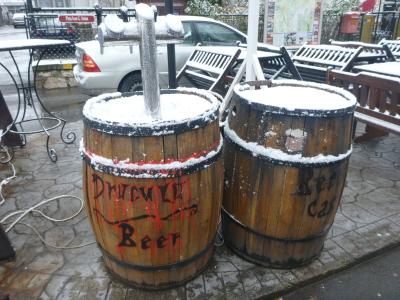 Dracula Beer in Bran, Romania.
Who is the real Dracula?
Legend has it that Vlad Tepes is the man that Dracula is based upon and most go along with this theory so we will stick with it. You will see his statue and head bust around parts of Romania.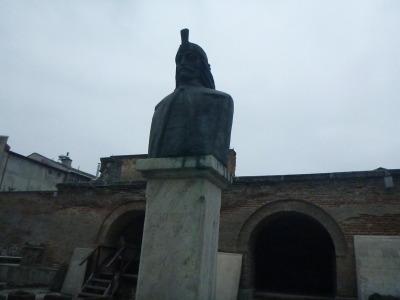 Vlad Tepes – "Dracula"
Where is Bran Castle?
No surprise that it's in the town of Bran. Bran is in Transylvania in rural mountainous Romania. It's a truly gorgeous spot.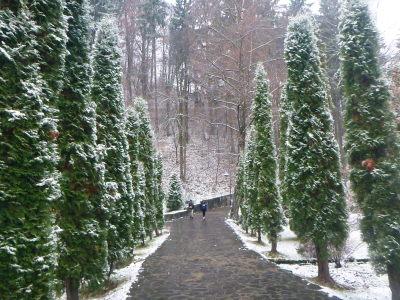 Bran, Transylvania, Romania.
Getting to Bran Castle
My personal recommendation is to simply visit Bran Castle on a day trip and base yourself in Brasov. There are a few reasons I opted for this. One is you don't have to cart your luggage all the way to Bran. Apart from the castle and some cool bars and restaurants there isn't much else in Bran that I was personally interested in. Or you might want to try finding accommodation near the ski slopes and do a spot of ski-ing while you travel around.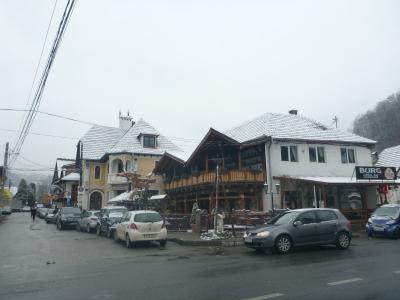 The town of Bran in Romania – "Dracula Ville".
As a bloodsucker simply base yourself in the city of Brasov (where you should stay at Casa Terezia) and make Bran a day trip. In fact it doesn't take a whole day and can also be combined with a trip to Rasnov.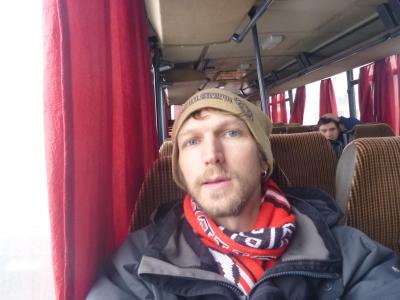 On the bus from Brasov to Bran.
Here's an easy way to get to Bran as a bloodsucker. Get a local bus to Gara 2. This is a small bus station in Brasov that has a few daily runs to Bran. To get to Gara 2 you can take local bus number 12 which runs at least once hourly from outside the theater. Buy your ticket in advance for 2Lei at the booth and stamp it when you board the bus. 10minutes or so later you're at Gara 2.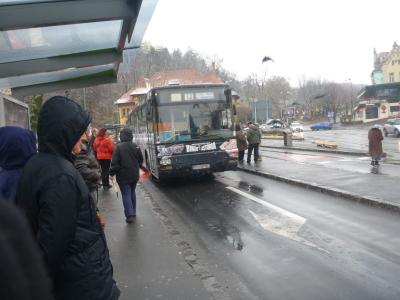 The bus to Gara 2 in Brasov.
From Gara2 you can even get a bus direct to Chisinau in Moldova but you want a yellow and red bus to Bran. It costs 7Lei. You pay on the bus to the driver. Theres a sign for Bran in front of the bus. They leave fairly regularly throughout the day.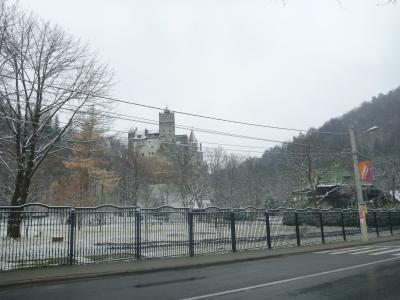 Arrival in Bran.
The bus takes you up through magical forest and mountain views and just shy of an hour and I've arrived in this white winter wonderland, the bloodsucker's paradise of Bran.
Get off the bus when you see the castle. You can't miss it. Even in snowy foggy skies Bran Castles barks down at you with that evil vampirescent stare as if to say "give me your blood baby". Take a left off the bus back up the main street. Then a right through the market and you're at the entrance to Bran Castle. Despite being a big attraction in the area the signposting is crap. Perhaps thats part of the spookiness of it all.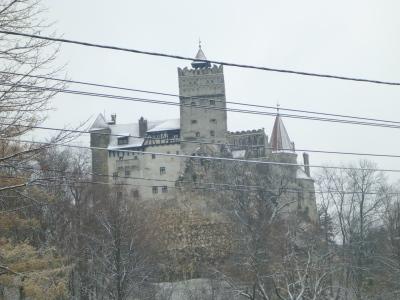 Bran Castle.
How much does it cost to enter Bran Castle?
Entry fee for bloodsucking adults is a flat rate of 25Lei (Around $7 US). It doesn't matter what blood group you are. Entry is always the same. There are no teeth or blood checks on the way in. Cameras are permitted and are included in the bloodsucker's fee. You are issued with a blood free ticket. Be careful for paper cuts as blood could leak out.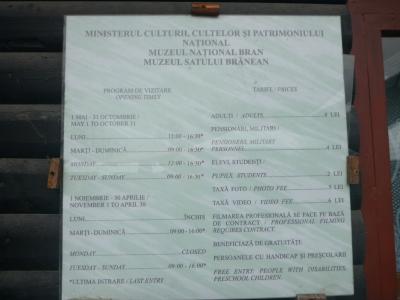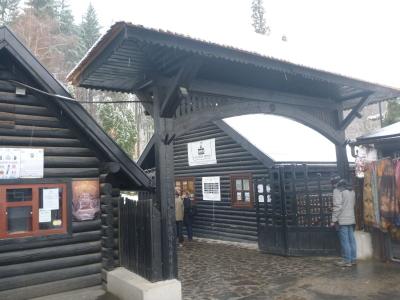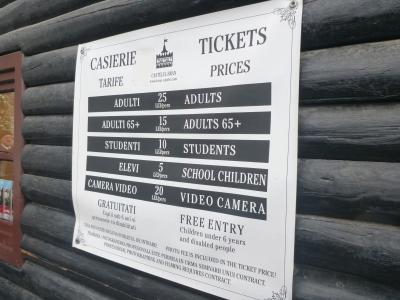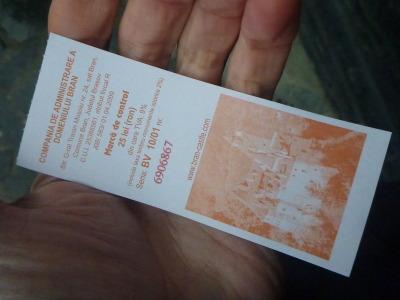 The town of Bran
The town of Bran itself is sometimes where travellers spend a night – alas I didn't but the town has a few other cool things to see, including churches, a market, some monuments and lots of decent bars, cafes and restaurants.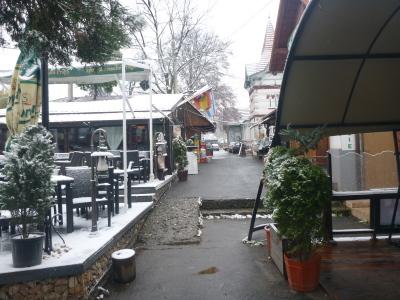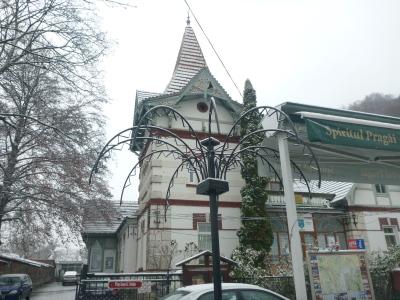 Visiting Bran Castle
The highlight of any trip to Bran is usually Bran Castle, and for me of course it was too! Once you've paid, you walk up the hill to the entrance to the Castle. There's nothing spooky at all, except a wee cross on the right at the top.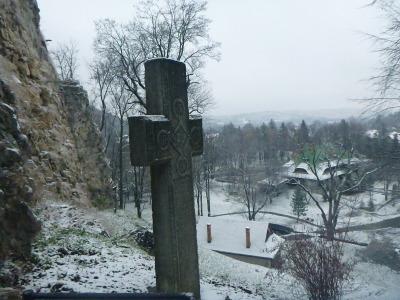 A cross at the top of the walk to the Castle entrance.
Once inside, there is lots to explore. You can pay extra for certain exhibitions. I chose not to and just walk around every room in the building that I could, reading every single information board (which are translated into English).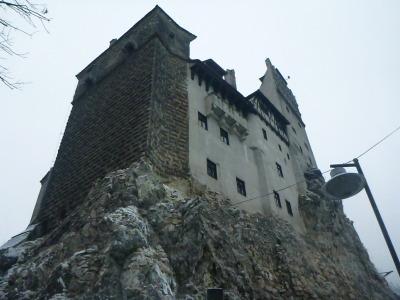 Bran Castle from the top of the path up.
There is nothing really freaky at all and in fact the only funny moment was when I walked down this dark narrow staircase and when I got to the bottom a Spanish female tourist got freaked out! She must have thought I was a vampire on the way! People that think about being frightened, will get a fright. Simple as that.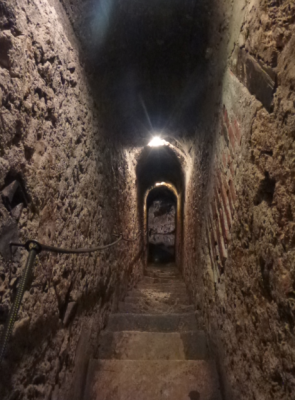 The spooky staircase where I freaked out a Spanish girl in Draculas Castle Bran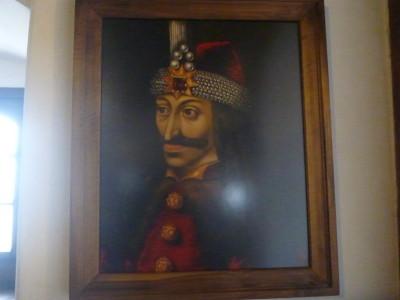 Dracula…Vlad Tepes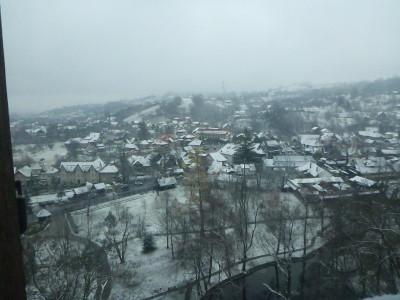 Views from the top.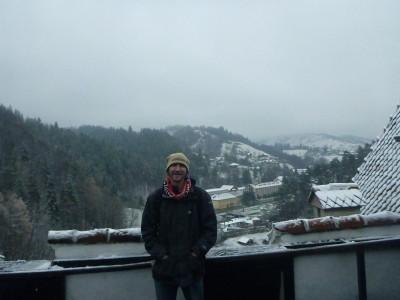 Admiring the views.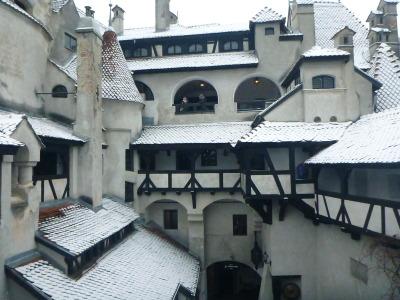 Interior of the Castle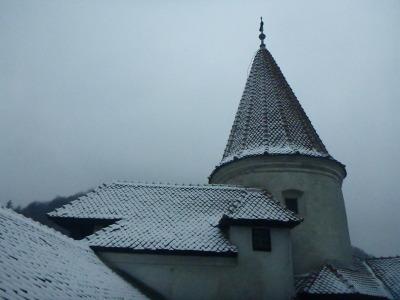 Top of the Castle
So after the tour of the Castle, checking out the views, I posted a postcard, grabbed some souvenirs (fridge magnets) and had a pint of Dracula Blood Beer. My bloodsucking was over for the day.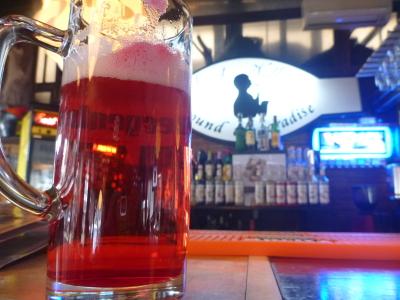 Bloodsucking in Bran – Dracula's blood beer.
It was then time to head back to Brasov. Honestly – a great day trip but that's pretty much it.
Here are my videos from my trip bloodsucking in Bran, Romania:

Join 15,017 Monthly Readers! If you enjoyed this article and LOVE travel and SAVING money, get e-mail updates from Don't Stop Living – a lifestyle of travel! (It's Free)

Jonny