"Blood and Semen Equals "FAME" & Fortune for Lady GaGa"
Have you heard about Lady GaGa's first journey INTO creating a fragrance in "FAME"?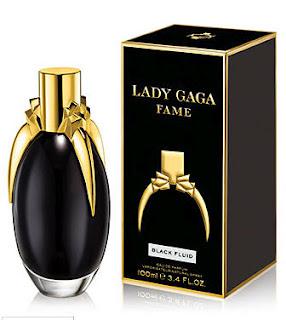 "Blood & Semen" are the driving force behind "FAME". Lady Gaga claims "blood and semen are in the fragrance itself but you can't smell it. 
Gaga had a very colorful description for the perfume, noting that it would smell "like an expensive hooker." "[Blood and semen] is in the perfume but it doesn't smell like it," she told an

Australian radio station

at the time. "You just get sort of the after feeling of sex from the semen and the blood is sort of primal. And the blood was taken from my own blood sample so it's like a sense of having me on your skin.
"FAME" is the elaborate first fragrance that Lady GaGa has created through her own The Haus Laboratories Paris and fragrance company Coty claiming it's the new fragrance for women". Lady Gaga created a short little trailer to present her new fragrance to her perfect "Little Monsters". If you're a fan of Lady Gaga like myself. You can check out here in her video here.
Watch Lady GaGa in her new trailer of "FAME"  
A clip from VOGUE Magazine claims:
 "The fragrance is called Fame. It must be black," Lady GaGa said in the issue for which she graces the cover in a Marc Jacobs gown. "It must be enticing. You must want to lick and touch and feel it, but the look of it must terrify you."
I'm excited to see and smell the fragrance for myself to actually get a sense of what Lady GaGa is trying to produce through her fragrance.
The fragrance is suppose to hit the public in September sometime, but you put your online order in ahead of time. Macy's is taking orders. 
From the HAUS LABORATORIES in Paris. The first ever black Eau de Parfum compounded by Lady Gaga. It's black like the soul of fame, but invisible once airborne. Experience Lady Gaga Fame with this 3.4 oz Eau de Parfum. Pre-order now at

Macys.com

! Available to ship and in all Macy's stores August 22nd, 2012.
Fragrance notes:

Dark facet- Incense, Belladonna.

Sensual facet- Apricot, Honey.

Feminine facet- Jasmine Samac, Tiger Orchidea.

This item is available for pre-order. If you order this item now, you will not be charged until it ships to you.
Expected ship date is no later than 8/22/2012