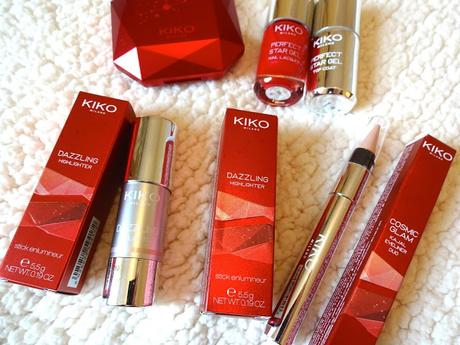 Ever since I tried KIKO, they have been one of my favorite brands. They have some amazing products and bring out the most gorgeous ranges but are also really affordable as well. This Cosmic starlets collection is perfect for the party season this Christmas.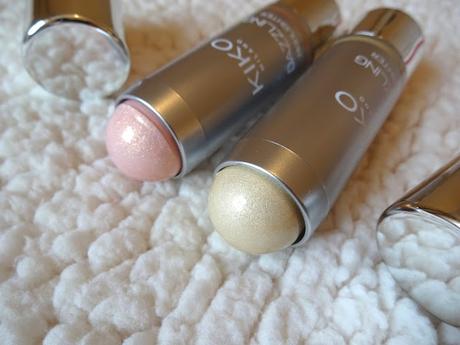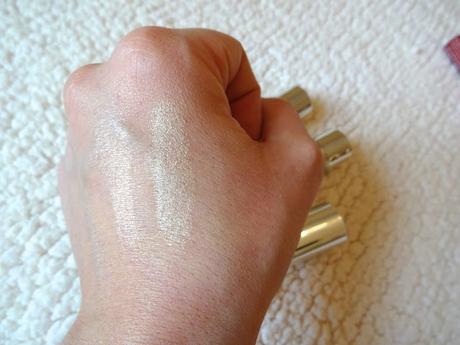 The dazzling highlighter sticks really do dazzle.. they have such a gorgeous sheen but aren't glittery or too over the top. Both colours, pure gold and bright rose, are beautiful and work well to highlight the cheek bones and give that gorgeous glow. The stick formula allows it to blend easily onto the skin but doesn't look greasy or too heavy.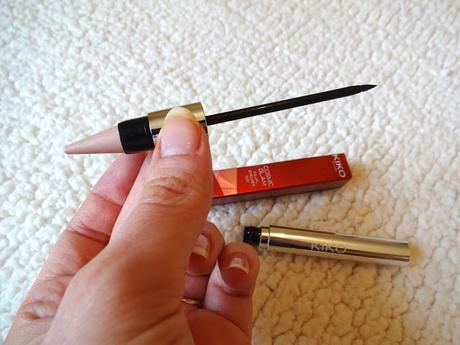 The eyeliner kajal duo is a handy product that is perfect for daily wear, not just party looks. It has a kajal on one end and a liquid liner on the other end. It's available in 4 different colours.. I have the Rose/Plum and I love it. I use the rose kajal on the inside of my eyes to brighten and lift the area. It's a gorgeous creamy texture that doesn't drag or scratch the eye but stays put for a good amount of time. The eyeliner is a gorgeous formulation and I love the applicator as well. It allows me to do the perfect liquid liner in no time and also dries quickly and stays put all day. It's currently on 30% off and I may have to stock up as I can see me getting use out of this every single day.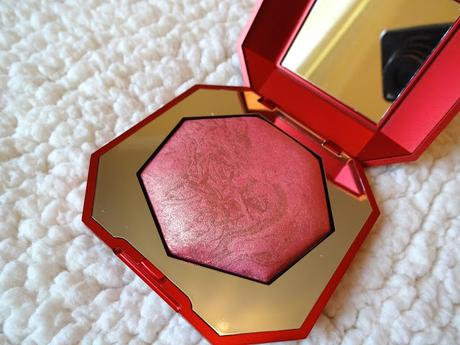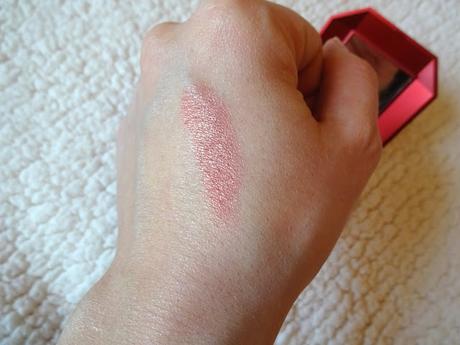 This is the Moon dust face powder in Mysterious pink and is a gorgeous product. Not only is the packaging beautiful but the product itself is too. It's a gorgeous pink blush with the gold running through it so highlights at the same time, a brilliant 2 in one product if you're in a rush or prefer a more subtle highlighting look. The pink gives a good flush to the cheeks and would suit a lot of skin tones. Again the formulation is gorgeous, it's not too powdery on the skin and almost feels creamy to touch.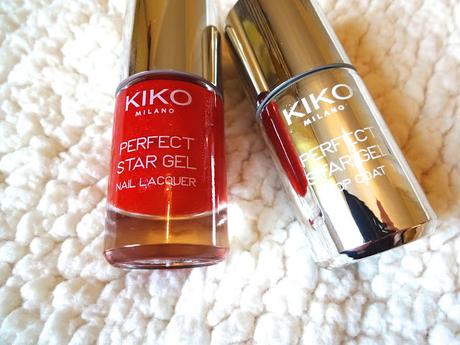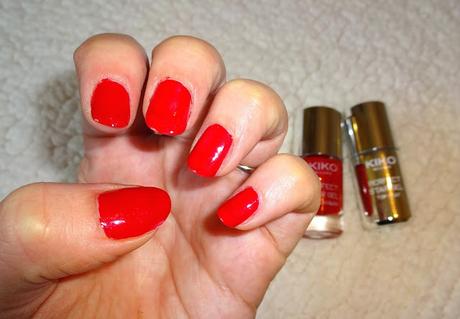 Lastly I am featuring the Perfect star gel duo in Intuitive red. It came nicely packaged in a gorgeous box which would make a brilliant gift or stocking filler and the red is the perfect color for Christmas. I do feel it is a bit more of a bright red than it shows on the website but this is only one coat so may look a bit darker with two.. it is still gorgeous though. They coat the nail well and give a great shiny finish that does look like gel. The lasting finish is good.. not quite like a gel polish but you can't really expect that! 
Overall these products are gorgeous and the collection is a truly beautiful one! As with most collections it is limited edition so if you like the look of anything, grab it quick! 

Follow me: 

BlogLovin'

 // 

Twitter

 // 

Facebook

 // 

Google+

 // 

Pinterest

 // 

Instagram