This week for BFH* we've been asked to discuss one of our bad health and fitness habits and how we plan to break that habit. Mine, without a doubt, is snacking at work out of boredom and not hunger!
*
If you're not sure what BFH is then please click the awesome little button in my right hand bar to find out.
I work in an office and therefore spend the majority of my day at my desk. Even when I'm really busy with my head in a complicated spreadsheet there's still a bored fidgetiness (Yes, I made up a word!) in the back of my mind which means I end up munching away on whatever I have to hand. I've come up with a few ideas which I'm hoping will help me break this habit.
1.
Set myself designated snack times throughout the day.
I usually take my lunch hour between 1pm and 2pm but I don't really take tea breaks as such, so I''ve decided to allow myself a little snack at 10.30am and 4pm (I work 9.30am until 6pm). If I'm going straight to a class at the gym from work I'll allow myself a little energy boosting snack at 6pm while I'm on the train!
2.
Bring my two or three snacks for the day into work with me.
I
'm hoping this will stop me from running out the office at 3pm to the nearest newsagent and grabbing a bar of chocolate.*
*
Disclaimer: When I say grabbing I mean "picking up off the shelf and then paying for". Stealing is wrong
, even when your really really hungry.
3.
Bring the right kind of snacks to work with me!
I'm thinking a tupperware box of fresh strawberries, little boxes of raisins, carrots with hummus dip...
4.
Mix it up a bit!
To broaden my horizons and to stop my taste buds from getting bored I've signed up to Graze

. If you're not familiar with Graze the basic concept is that you get a little box of food delivered to your home or work which has four punnets of snacks inside. These snacks include things like

chili and garlic olives

,

apple and cinnamon flapjacks

and

dried fruit and nut mixes

. You can get a box delivered as often as you like but I get one on a Monday and one on a Wednesday. I have loved the boxes I've received so far. 
Here's a little look at what's been inside some of my boxes.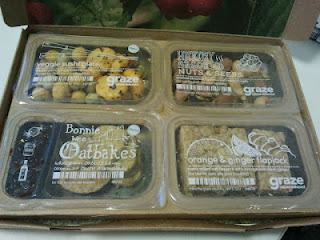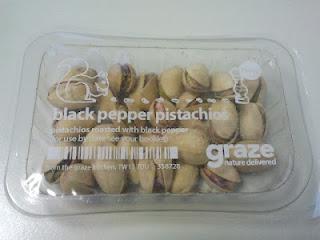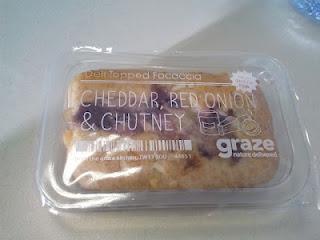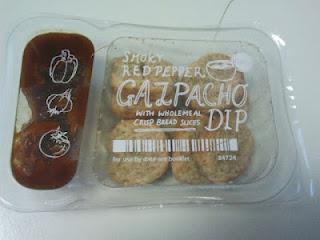 How do you deal with mid morning and mid afternoon snack attacks? Any healthy snack suggestions?
Lisa x