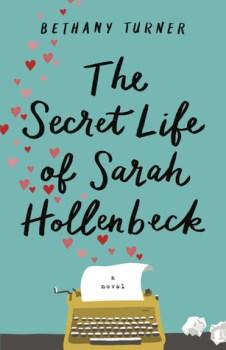 The Secret Life of Sarah Hollenbeck by Bethany Turner
Published by Baker Publishing Group on October 3rd 2017
Genres: Christian, Contemporary, Fiction, Romance
Pages: 304
Goodreads
Buy on Amazon



Becoming a Christian is the best and worst thing that has ever happened to Sarah Hollenbeck. Best because, well, that's obvious. Worst because, up to this point, she's made her very comfortable living as a well-known, bestselling author of steamy romance novels that would leave the members of her new church blushing. Now Sarah is trying to reconcile her past with the future she's chosen. She's still under contract with her publisher and on the hook with her enormous fan base for the kind of book she's not sure she can write anymore. She's beginning to think that the church might frown on her tithing on royalties from a "scandalous" book. And the fact that she's falling in love with her pastor doesn't make things any easier.

With a powerful voice, penetrating insight, and plenty of wit, Bethany Turner explodes onto the scene with a debut that isn't afraid to deal with the thorny realities of living the Christian life.
Every month, I learn about new books published by Revell Books, a division of Baker Publishing Group. I had never heard of author, Bethany Turner, but when I saw the cover of this book, I was intrigued. When I read the description, I was even more intrigued than before, so I requested a copy to read and review for all of you.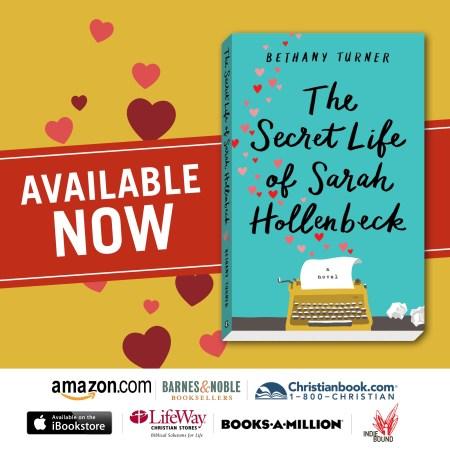 The protagonist is obviously Sarah Hollenbeck.  She's newly divorced from her cheating, childhood sweetheart and gives writing a shot to fill in the space of her life. Poetry doesn't actually work out for Sarah, so she tries romance and amazingly, becomes a big success.  Sarah writes three romances using a "nom de plume" (pen name) of Raine de Bourgh. The romances are very steamy romances in fact, that all hit the bestseller lists.  Then, as only God would have it, she becomes a born-again Christian.  She tries to reconcile her writing career with her new faith, and it becomes very complicated for Sarah.  
Sarah's friend, Piper is awesome. Piper is such a level-headed character and I thought she really added to the story and gave Sarah some stability in her life.  Piper is the one who actually confronts Sarah when she thinks she's going to be a poet and lets Sarah know it is awful. Then when it is time, Piper is the one who brings Sarah to know and accept Christ into her life. The beauty of her friendship with Piper is that she's also there to help Sarah as she walks through her new life of Christianity by providing her with love and understanding, as well as honesty and humor.
Sarah begins to attend a new church where she meets the pastor, Ben Delaney, and in case Sarah's life isn't already pretty complicated, she finds that she immediately has feelings for him.  As Ben and Sarah pursue the unexpected love growing between them, they struggle through the many challenges in their relationship with each other.
The story is told as if one friend was sharing her life with another.  The story doesn't tell us how Sarah becomes a Christian, but instead this book shows us who Sarah becomes as a Christian.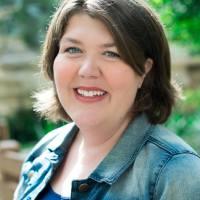 Bethany Turner is the director of administration for Rock Springs Church in Southwest Colorado. A former VP/operations manager of a commercial bank and a three-time cancer survivor (all before she turned 35), Bethany knows that when God has plans for your life, it doesn't matter what anyone else has to say.
Because of that, she's chosen to follow his call to write. She lives with her husband and their two sons in Colorado, where she writes for a new generation of readers who crave fiction that tackles the thorny issues of life with humor and insight.
Web Page // Goodreads // Facebook // Twitter // Pinterest // Instagram
I was provided with a trade paperback copy of this book from Revell Books, a division of Baker Publishing Group in exchange for this, my honest review.

~ ~ ~ ~ ~ ~ ~ ~ ~ ~ ~ ~ ~ ~ ~ ~ ~ ~

It would be great if you would stay connected with me!! You can follow me on Twitter @DebiL1611, like me on Facebook at 2014 and Beyond, circle me on Google+, follow me on Tumblr, Instagram and Bloglovin', subscribe on YouTube, or connect with me on LinkedIn and Pinterest.

Please make sure to visit my homepage and subscribe to my blog for more great posts on running, fitness and lifestyle topics as well as food, product, music and book reviews, and more!