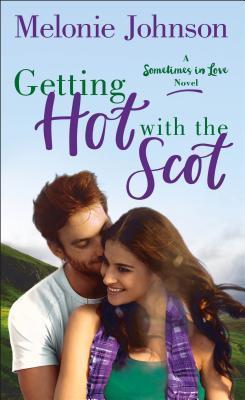 Getting Hot with the Scot by Melonie Johnson
Series: ,
Published by St. Martin's Paperbacks, St. Martin's Press on April 30, 2019
Genres: Contemporary, Romantic Comedy
Pages: 361
Format: ARC, eBook
Goodreads
Buy on Amazon



IT'S TIME TO FLIRT WITH A MAN IN A KILT

Cassie Crow, a pop-culture reporter for a TV talk show, is focused on becoming a "serious" journalist. But when she stumbles into a kilted Highlander with a killer accent, Cassie decides that taking one night off from work and spending it with a sexy Scot couldn't hurt. . .

Logan Reid has built a career on his charm, hosting a series of off-the-wall hijinks on the Web. But when the Scottish prankster meets the all-American, equal parts intelligent and irresistible Cassie, Logan realizes that one night of fun won't be enough. Could it be that this career-focused, commitment-phobic couple is finally ready to take a chance at true and lasting love?

I always love joining blog tours offered by publishers, and today's post is one of those tours – Getting Hot with the Scot by Melonie Johnson is a blog tour by St. Martin's Press through NetGalley, and WOW, is this one HOT!
Cassie Crow and her long-time gal pals were taking a "once in a lifetime" kind of European trip and were totally looking forward to making the most of that trip! On Cassie's bucket list was a steamy night of passion with an unforgettable man.  Just as it was starting to look like she was going to have to scratch that item off her list, Logan Reid entered the scene……in a kilt, in a castle.  Cassie throws caution (and other things) to the wind and romance begins. 
Getting Hot with the Scot was a fun book! I loved Cassie and her girlfriends, and Logan's friend Theo.  The author did a great job with the chemistry between Cassie and Logan and it was believable to readers. I loved how their relationship really grew from lust at first to real love. 
Want to read an excerpt first?  Check out an EXCERPT HERE.
---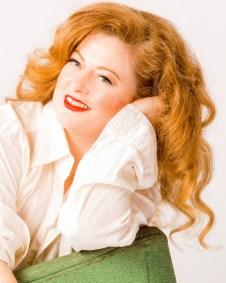 A Star Wars junkie and Shakespeare groupie who quotes both Yoda and the Bard with equal aplomb, award-winning author Melonie Johnson—aka #thewritinglush—is a two-time RWA Golden Heart® finalist who loves dark coffee, cheap wine, and expensive beer. And margaritas. And mimosas. And mules. Basically any cocktail that starts with the letter m. She met her future husband in that most romantic of places—the mall—when they were teenagers working in stores across the hall from each other. Today, they live happily ever after in the magical land midway between Chicago and Milwaukee with their two redhead daughters, a dog that's more like a small horse, and a pair of hermit crabs. After earning her Bachelor of Arts magna cum laude from Loyola University Chicago, Melonie taught high school English and Theatre in the northern Chicago suburbs for several years. Now she writes smart and funny contemporary romance and moonlights as an audiobook narrator under the pseudonym, Evelyn Eibhlin. 
Connect with Ms. Johnson on social media ~~
WEBSITE  //  FACEBOOK  //  TWITTER  //  INSTAGRAM  //  GOODREADS
---
Thanks to St. Martin's Press and NetGalley, for the opportunity to read an advance copy this book.  I was not required to write a positive review and the thoughts expressed here are my own. 


~ ~ ~ ~ ~ ~ ~ ~ ~ ~ ~ ~ ~ ~ ~ ~ ~ ~

It would be great if you would stay connected with me!! You can follow me on Twitter @DebiL1611, like me on Facebook at 2014 and Beyond, circle me on Google+, follow me on Tumblr, Instagram and Bloglovin', subscribe on YouTube, or connect with me on LinkedIn and Pinterest.

Please make sure to visit my homepage and subscribe to my blog for more great posts on running, fitness and lifestyle topics as well as food, product, music and book reviews, and more!