I am so thrilled to be one of the stops for The Pineville Heist book tour. If you never heard of this book before, now is your chance. And to get you more excited, The Pineville Heist will soon be a major motion picture starring Booboo Stewart famously known for his role as Seth Clearwater in the Twilight Saga movies.
---
ABOUT THE BOOK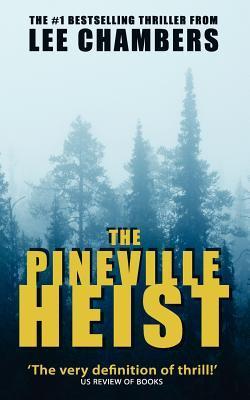 RELEASE DATE. March 28, 2012
PUBLISHER. MISFP
---
SYNOPSIS. Seventeen year old Aaron stumbles into the aftermath of a five million dollar bank heist gone wrong. Hiding under a canoe, Aaron partially catches the murder of one of the robbers. In the chaos he sneaks away with the money and heads straight for the closest place of safety, his high school. Terrified, Aaron tells his shocking tale to Amanda Becker, his drama teacher, but it doesn't take long for one of the psychotic robbers to show up. In the locked down school the pair are relentlessly pursued in a quest to get the money back and wipe out the evidence.
EXCERPT

The red glowing tinge of a setting sun bounced off the roof of Tremblay"s cruiser as it sharked through the streets of Pineville, with sirens in the place of a predatory fin. The cruiser chased the smaller fish, the civilian cars, to their hiding places on the side of the road. As the cruiser swam past, the drivers breathed sighs of relief that the sirens were not meant to capture them. At least not for today.

Aaron watched this game of justice and civility, cat and mouse, shark and fish. He found it unfair. "The Law" could force people to obey traffic symbols but could do nothing for his two friends.
PRAISES FOR THE PINEVILLE HEIST
"Masterfully written and executed. This is the very definition of thrill, energized with edge-or-your-seat action and suspense." — Mihir Shah, US Review of Books
"An enthusiastic five stars. A slick plot at a breakneck pace." — Amy Jones, The Walleye Magazine
"Fantastic! I found myself turning pages with intrigue. This story commands your attention and doesn't let go." — Stratton Lawrence, Charleston City Paper
"Lee Chambers' debut novel delivers hairpin turns with every page. I loved it! It's impossible to put down!" — Dana Micheli, Writers in the Sky
"The Pineville Heist is a good actioner for young adults. Chambers has talent and a fine visual sense." — Hubert O'Hearn, Chronicle Journal
"Better than the Hunger games!!!" — Taylor, Amazon reader
FUN FACTS
#1 Best-selling Thriller
Award winning finalist 2012 International Book Awards
40,000+ copies downloaded to eReaders worldwide
64 Reviews with average of 4.3 stars
86 Likes
42 Chapters
194 Pages
39,081 Words
---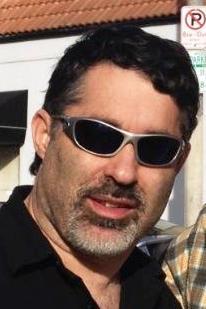 ABOUT THE AUTHOR. Writer, producer and director Lee Chambers has been lecturing and producing award-winning films and education film production workshops for over ten years. Expanding his creative talents and feeding his love for story-telling, Lee decided to turn his attention to novel writing, his debut novel The Pineville Heist becoming a Number 1 Best Selling Thriller.
Born in Canada, Lee's roots are in Yorkshire and he moved to England in 1995 where he completed his post-graduate diploma in Film Production at the Leeds Metropolitan University. Lee has worked professionally in London and Los Angeles in the film, music videos and television industries before returning to Canada in 2004 to take up a post as a Professor in the Film Production Program at Confederation College.
In 2005 Lee developed the Make It Short Film Project (MISFP), a project which allows Lee to share his passion for film, while educating communities in the art of film production.