I'm thrilled to be part of the blog tour for debut author Jessica Therrien and her book Oppresion, the first book in the Children of The Gods series hosted by the author herself. To follow along the tour, check out the tour dates here. Don't forget to comment in every blog tour stop for a chance to win a signed copy of Oppression and swags.
Throughout the tour the e-book copy of Oppression is sold at $0.99 only. If you purchase a Kindle copy from Amazon or a Nook copy from Barnes and Nobles, you are entered to win a signed copy of Oppression here. 
---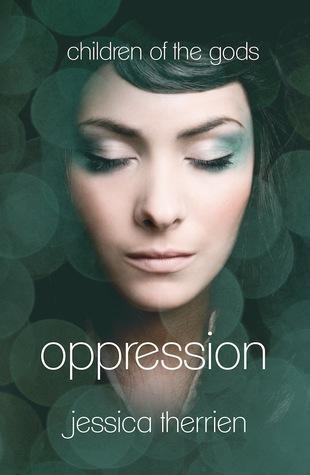 RELEASE DATE. February 28, 2012
PUBLISHER. ZOVA Books
PAGES. 346
FORMAT. e-ARC
AGE GROUP. Young Adult
GENRE. Dystopian, Paranormal, Romance
SOURCE. Author
---


---
SYNOPSIS. Elyse knows what it means to keep a secret. She's been keeping secrets her whole life. Two, actually. First, that she ages five times slower than the average person, so that while she looks eighteen years old, she's closer to eighty. Second, that her blood has a mysterious power to heal.
For Elyse, these things don't make her special. They make life dangerous. After the death of her parents, she's been careful to keep her secret as closely guarded as possible. Now, only one other person in the world knows about her age and ability.
Or so she thinks.
Elyse is not the only one keeping secrets. There are others like her all over the world, descendants of the very people the Greeks considered gods. She is one of them, and they have been waiting for her.
Among so many of her kind, she should not be very remarkable—except for the prophecy. Some believe she will put an end to centuries of traditions, safeguarded by violence, which have oppressed her people for centuries. Others are determined to keep her from doing just that. But for Elyse, the game is just beginning—and she's not entirely willing to play by their rules.
---
THOUGHTS. I never thought that this book would be so fantastic. As a huge fan of Greek and Roman mythologies, I didn't have a hard time understanding Oppression. I think this book was blessed with Aphrodite's beauty because I was completely in awe of it.
Oppression was immediate and easy to love. It was both compelling and fascinating. It was both mythic and exciting. There are so many good points in Oppression that I really could pinpoint. I loved the idea that the gods and goddesses weren't literally gods but human in nature yet inherited incredible abilities. Plus the idea of a brewing war between the Descendants and the higher Descendants definitely showed that this story has so much to tell in the following books. Therrien's great mixture of myth and dystopian definitely won me.
Therrien created as well a fresh batch of mythic characters. I loved Elyse's character so much. For all of her life, she felt she was different. All she'd done was run and hide because of what she thought was an abnormality in her. I really felt her pain and anxiety when she had to avoid people. I felt her fear, loneliness, and sadness. But thanks to William, everything in Elyse's life changed. And that's when I found out that Elyse and William's romance really caught me. I adored William too. He wasn't the kind of guy you have to hate first before falling on him. I could really feel his love for Elyse. He was the kind of guy where you feel secured and cared. 
Another character that I fell in love with was Kara. I loved her personality as being strong-willed. Kara was really one of the intriguing characters in the story. I wanted to see more of her, more of her incredible power, and definitely more of her story.
Oppression is a very good start for a beautifully weaved series. It left me wanting more. If you want a story with a handful of Greek mythology, a dash of infectious classic romance, and a cup of brewing war then Oppression is definitely for you.
Jessica Therrien is a debut author that could blow you away. She forged an outstanding, refreshing tale that could top every favorite books in the mainstream publishing.
---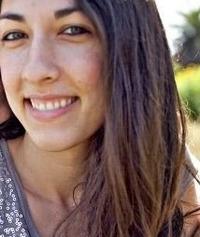 Website
 | 
Twitter 
|
Facebook
| 
Goodreads