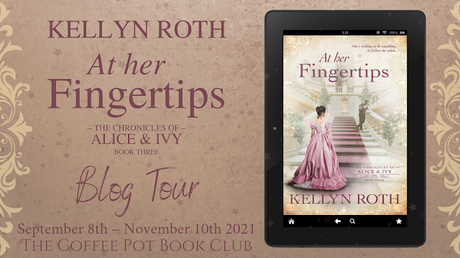 'At Her Fingertips' - Tour Banner
The Book: 
At Her Fingertips
(The Chronicles of Alice and Ivy, Book 3)
By Kellyn Roth
Publication Date: 17th July 2021
Publisher: Wild Blue Wonder Press
Genre: Christian Historical Romance
The Blurb:
She's willing to do anything to follow her plan.
Debutante Alice Knight is ready for her first social season in London. She's determined to impress society and her mother with an affluent match, at last escaping her past and embracing a future of her own making.
Peter Strauss, an American reporter visiting England, isn't exactly what Alice had in mind. However, his friendship proves invaluable as Alice faces the challenges of her debut. Almost immediately, she attracts the attention of a well-born gentleman—perfect save for the simple fact that he's not a Christian.
The life she longs for is finally at her fingertips, but between her own heart and the convictions of her faith, she isn't sure she ought to grasp it.
At Her Fingertips, a romantic women's fiction novel, is the third novel in Kellyn Roth's Christian family saga, The Chronicles of Alice and Ivy.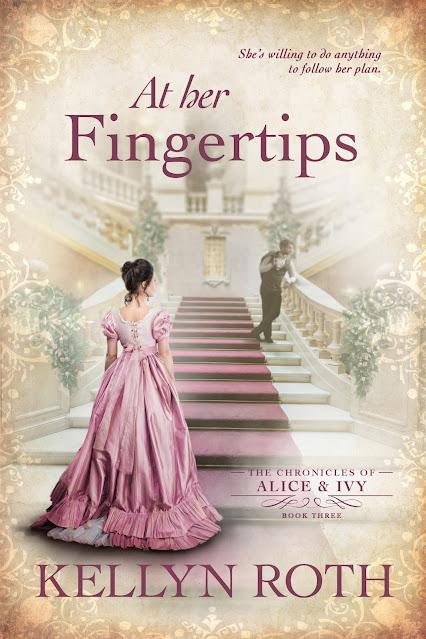 'At Her Fingertips' - Book Cover

'At Her Fingertips' - Excerpt:
Miss Knight was sitting by herself after dinner, staring into the fire with her eyes absent. Normally, Peter left people who seemed consumed by their own thoughts alone—that was what he preferred. But something told him she wasn't the type to enjoy her own ponderings.
She continued to puzzle him. Strong and weak. Over and over again, those words echoed in his head. Miss Ivy was a delicate flower that would continue to bloom if crushed; he didn't sense that in Miss Knight. She was more like a mighty pine that, once felled, would lie there until it crumbled into splinters. He didn't know how she would handle collapse, or if she would at all.
Was it his business? No. Normally he would've made his observations within his own mind and kept silent. However, something about her compelled him to take a seat near her and make the necessary pleasantries.
After conversation faded again, he asked her if they could visit the library with Miss Ivy. "I haven't had a chance, and Miss Ivy has told me about it often. Of course I wouldn't go with her alone."
"Of course." There was grudging respect in her eyes. Did she think it was so different in America that he wouldn't take care of Miss Ivy's reputation? He honestly wasn't sure why Miss Knight was so suspicious of him.
Had America stolen her father? Was that her reasoning? Or was she just too traditional to conceive of a friendship with him? He supposed it wasn't exactly normal, but he made friends with anyone he could, and that usually included women. Not in an improper way—most women just seemed to, for no discernable reason, confide in him.
It was simultaneously frustrating and touching.
The three of them went to the library together, and Miss Ivy rambled on about their collection, who had added books over the years, and so on. Peter found it interesting but couldn't help but be concerned about Miss Knight, and he began searching for a conversation topic that would suit all three of them.
It was when he gave up, however, that he succeeded. "Do either of your parents read?" he asked, deciding to focus his efforts on Miss Ivy, who actually wanted to talk to him. Reading, he felt, they could talk about.
Miss Ivy answered that her mother would read occasionally, and Miss Knight's eyes focused on them both, interested for the first time.
Thank God,he thought.
"Mother reads what Nettie does," Miss Knight said. "But then she's not had time until lately to read."
"Oh?" Peter supposed the lady had had a child almost every year, but she only had somewhere in the range of three to five children—he'd gotten confused at this point as to which were hers by birth and which by marriage. Ned certainly was the child of the late Mrs. Hazel Bailey Knight, but otherwise he didn't know.
"Yes, because—" Then Miss Ivy stopped and looked to Miss Knight.
There was a moment in which the sisters stared each other down, clearly unsure who was going to communicate what. Then Miss Knight cleared her throat.
"Mr. Strauss, I know you asked one of our footmen for details about our family, and he declined to give you the full story." Her dark eyes focused on him, intense to the point of anger. "If I were to tell you my family history, I don't know what your reaction would be. Ivy promises me you are a fair, compassionate man, but I don't know you, and you are a reporter."
Peter winced. "I am at that. But I'm not the type of reporter who would ever discuss private details publicly, either in writing or with my mouth." He struggled for the correct words. "I always take my cues from Proverbs. 'Whoso keepeth his mouth and his tongue keepeth his soul from troubles.'"
"I see." Miss Knight glanced at Miss Ivy.
She nodded.
"I'll tell you a bit of what's happened, so that there need be no awkwardness to us." She gestured to a few chairs across the library. "It's a simple story, really."
Miss Ivy raised her eyebrows. "It is not."
"Nevertheless, let's sit down and go over it. Quickly."
Curiosity spiked, but determined to remain compassionate, Peter took a seat and fixed his eyes on Miss Knight's face.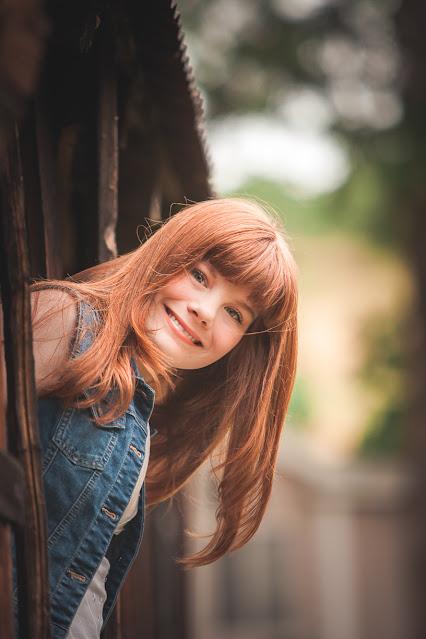 Kellyn Roth
Author Bio:
Kellyn Roth is a Christian historical women's fiction & romance author from North-Eastern Oregon who has independently published multiple novels, the most notable being The Chronicles of Alice and Ivy series. You should definitely call her Kell.
Kell lives on family-owned property outside an unmemorable but historical town with her parents, two little brothers, precious border collies, a dozen cows, and lots of chickens. She also possesses a classic, vintage aesthetic which does not at all speak to her country girl side, but such is life.
When not writing, Kell likes to blog, work as a virtual assistant for authors and other small business owners, and spend lavish amounts of money on Dairy Queen french fries. She also likes to talk about her books (and occasionally Keira Knightley) way too much. You've been warned.
Connect with Kellyn Roth: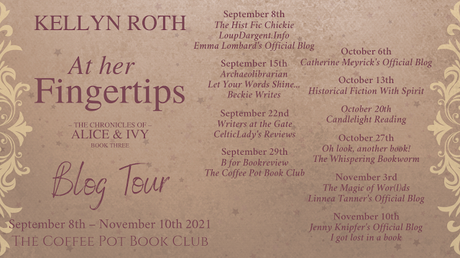 'At her Fingertips' - Tour Schedule Banner